\n\n

Es ist wohl die schönste Liebeserklärung, die Austin Mahone in seinem Song \"Shadow\" aus dem Album \"The Secret\" macht: \"I'll lay down my heart, I swear and I'll make sure that you'll never be alone.\" Während er auf seiner Gitarre umringt von bunten Lichtern sein bestes gibt, vergisst er natürlich seine Fans nicht.

\n
Das Video zu \"Shadow\" ist auch eine Liebeserklärung an Austin Mahones Fans
\n

Seine Mahomies bedeuten ihm sehr viel - so viel, dass er sich während seines London Aufenthalts viel Zeit nimmt und viele Fotos schließt und Autogramme verteilt. Die herzerwärmende Liebeserklärung, die der talentierte Sänger macht, ist nicht nur für seine Herzensdame, sondern auch für seine Fans. Überzeugt euch selbst!

\n

>>> Hier das Video zu \"Shadow\" von Austin Mahone sehen

\n

>>> Seht hier viele weitere Videos von Austin Mahone

","teaserText":"

Im Video zum Song \"Shadow\" aus dem Album \"The Secret\" schlendert Austin Mahone durch London und macht eine herzerwärmende Liebeserklärung. Hier ansehen.

","teaserImage":{"imageUrlTemplate":"//images.universal-music.de/img/assets/343/343928/{ratio}/{width}/austin-mahone-shadow-acoustic.jpg","id":"SW1hZ2U6MzQzOTI4"},"images":[],"artists":[{"idRaw":667679,"image":{"imageUrlTemplate":"//images.universal-music.de/img/assets/436/436132/{ratio}/{width}/hardwell-austin-mahone.jpg","headline":"Hardwell & Austin Mahone","id":"SW1hZ2U6NDM2MTMy"},"id":"QXJ0aXN0OjY2NzY3OQ==","color":"#a47e2d","urlAlias":"austin-mahone","screenname":"Austin Mahone"}],"date":"2014-06-05 14:35:00","__typename":"Article","idRaw":228471,"createdDate":"2014-06-05 14:53:02","modifiedDate":"2014-06-12 10:55:28","seoKeywords":"austin mahone, shadow, the secretm album, single, song, 2013, video","seoDescription":"Im Video zum Song \"Shadow\" aus dem Album \"The Secret\" schlendert Austin Mahone durch London und macht eine herzerwärmende Liebeserklärung. Hier ansehen.","copyright":"","links":[]},"_artist4p8bnL":{"idRaw":667679,"id":"QXJ0aXN0OjY2NzY3OQ==","_products4cM781":{"edges":[{"node":{"id":"UHJvZHVjdDozMTA5NDk=","idRaw":310949,"versionTitle":null,"__typename":"Product","isBackstage":false,"headline":"Dirty Work","artists":[{"color":"#a47e2d","urlAlias":"austin-mahone","screenname":"Austin Mahone","image":{"imageUrlTemplate":"//images.universal-music.de/img/assets/436/436132/{ratio}/{width}/hardwell-austin-mahone.jpg","headline":"Hardwell & Austin Mahone","id":"SW1hZ2U6NDM2MTMy"},"id":"QXJ0aXN0OjY2NzY3OQ=="}],"cover":{"headline":"Austin Mahone Dirty Work Cover","imageUrlTemplate":"//images.universal-music.de/img/assets/369/369807/{ratio}/{width}/austin-mahone-dirty-work-cover.jpg","id":"SW1hZ2U6MzY5ODA3"},"seoKeywords":"","seoDescription":"Die Single \"Dirty Work\" ist die erste Album-Auskopplung von Austin Mahones Debüt. Die Scheibe entstand in Zusammenarbeit mit den Produzenten The Monsters And","hasSoundfiles":false},"cursor":"MzEwOTQ5KysrMjAxNS0wNy0wMw=="},{"node":{"id":"UHJvZHVjdDoyMDgwOTY=","idRaw":208096,"versionTitle":null,"__typename":"Product","isBackstage":false,"headline":"The Secret","artists":[{"color":"#a47e2d","urlAlias":"austin-mahone","screenname":"Austin Mahone","image":{"imageUrlTemplate":"//images.universal-music.de/img/assets/436/436132/{ratio}/{width}/hardwell-austin-mahone.jpg","headline":"Hardwell & Austin Mahone","id":"SW1hZ2U6NDM2MTMy"},"id":"QXJ0aXN0OjY2NzY3OQ=="}],"cover":{"headline":"Austin Mahone - The Secret","imageUrlTemplate":"//images.universal-music.de/img/assets/340/340662/{ratio}/{width}/austin-mahone-the-secret.jpg","id":"SW1hZ2U6MzQwNjYy"},"seoKeywords":"","seoDescription":"Austin Mahone präsentiert nach seiner EP \"Austin Mahone\" die Nachfolger-EP \"The Secret\". Auf der Extended Play befinden sich neben bekannten Tracks wie \"Mmm","hasSoundfiles":true},"cursor":"MjA4MDk2KysrMjAxNC0wNS0yMw=="},{"node":{"id":"UHJvZHVjdDoxOTU4NTY=","idRaw":195856,"versionTitle":null,"__typename":"Product","isBackstage":false,"headline":"Mmm Yeah (Feat. Pitbull)","artists":[{"color":"#a47e2d","urlAlias":"austin-mahone","screenname":"Austin Mahone","image":{"imageUrlTemplate":"//images.universal-music.de/img/assets/436/436132/{ratio}/{width}/hardwell-austin-mahone.jpg","headline":"Hardwell & Austin Mahone","id":"SW1hZ2U6NDM2MTMy"},"id":"QXJ0aXN0OjY2NzY3OQ=="}],"cover":{"headline":"Austine Mahone Cover Mmm Yeah feat. pitbull","imageUrlTemplate":"//images.universal-music.de/img/assets/335/335660/{ratio}/{width}/austine-mahone-cover-mmm-yeah-feat-pitbull.jpg","id":"SW1hZ2U6MzM1NjYw"},"seoKeywords":null,"seoDescription":"Austin Mahone präsentiert mit \"Mmm Yeah\" einen sensationellen Nachfolger zu seiner Vorgänger-Single \"Banga! Banga!\". Diesmal hat er sich obendrein","hasSoundfiles":true},"cursor":"MTk1ODU2KysrMjAxNC0wMS0yNg=="},{"node":{"id":"UHJvZHVjdDoxOTQ0Njk=","idRaw":194469,"versionTitle":null,"__typename":"Product","isBackstage":false,"headline":"Banga! Banga!","artists":[{"color":"#a47e2d","urlAlias":"austin-mahone","screenname":"Austin Mahone","image":{"imageUrlTemplate":"//images.universal-music.de/img/assets/436/436132/{ratio}/{width}/hardwell-austin-mahone.jpg","headline":"Hardwell & Austin Mahone","id":"SW1hZ2U6NDM2MTMy"},"id":"QXJ0aXN0OjY2NzY3OQ=="}],"cover":{"headline":"Austin Mahone - Banga Banga","imageUrlTemplate":"//images.universal-music.de/img/assets/332/332267/{ratio}/{width}/austin-mahone-banga-banga.jpg","id":"SW1hZ2U6MzMyMjY3"},"seoKeywords":null,"seoDescription":"Austin Mahone präsentiert seine brandneue Single \"Banga! Banga!\". Nicht verpassen!","hasSoundfiles":false},"cursor":"MTk0NDY5KysrMjAxMy0xMS0xMg=="},{"node":{"id":"UHJvZHVjdDoxOTIzNDg=","idRaw":192348,"versionTitle":"","__typename":"Product","isBackstage":false,"headline":"What About Love","artists":[{"color":"#a47e2d","urlAlias":"austin-mahone","screenname":"Austin Mahone","image":{"imageUrlTemplate":"//images.universal-music.de/img/assets/436/436132/{ratio}/{width}/hardwell-austin-mahone.jpg","headline":"Hardwell & Austin Mahone","id":"SW1hZ2U6NDM2MTMy"},"id":"QXJ0aXN0OjY2NzY3OQ=="}],"cover":{"headline":"Austin Mahone What About Love","imageUrlTemplate":"//images.universal-music.de/img/assets/323/323373/{ratio}/{width}/austin-mahone-what-about-love.jpg","id":"SW1hZ2U6MzIzMzcz"},"seoKeywords":null,"seoDescription":"","hasSoundfiles":false},"cursor":"MTkyMzQ4KysrMjAxMy0wNi0xMA=="},{"node":{"id":"UHJvZHVjdDoxODU3Mjg=","idRaw":185728,"versionTitle":null,"__typename":"Product","isBackstage":false,"headline":"Say You're Just A Friend","artists":[{"color":"#a47e2d","urlAlias":"austin-mahone","screenname":"Austin Mahone","image":{"imageUrlTemplate":"//images.universal-music.de/img/assets/436/436132/{ratio}/{width}/hardwell-austin-mahone.jpg","headline":"Hardwell & Austin Mahone","id":"SW1hZ2U6NDM2MTMy"},"id":"QXJ0aXN0OjY2NzY3OQ=="}],"cover":{"headline":"Say Your're Just A Friend Cover","imageUrlTemplate":"//images.universal-music.de/img/assets/288/288355/{ratio}/{width}/say-yourre-just-a-friend-cover.jpg","id":"SW1hZ2U6Mjg4MzU1"},"seoKeywords":"","seoDescription":"","hasSoundfiles":false},"cursor":"MTg1NzI4KysrMjAxMy0wNi0xMA=="}],"pageInfo":{"hasNextPage":false,"hasPreviousPage":false}},"_productsZBJev":{"edges":[{"node":{"id":"UHJvZHVjdDoyMDgwOTY=","idRaw":208096},"cursor":"MjA4MDk2KysrMjAxNC0wNS0yMw=="}],"pageInfo":{"hasNextPage":false,"hasPreviousPage":false}}}}}},{"query":{"calls":[{"kind":"Call","name":"channel","metadata":{"type":"Int!"},"value":{"kind":"CallValue","callValue":10000}}],"children":[{"children":[{"calls":[{"kind":"Call","name":"urlAlias","metadata":{"type":null},"value":{"kind":"CallValue","callValue":"austin-mahone"}}],"children":[{"calls":[],"children":[],"fieldName":"urlAlias","kind":"Field","metadata":{},"type":"String"},{"calls":[],"children":[],"fieldName":"screenname","kind":"Field","metadata":{},"type":"String"},{"calls":[],"children":[],"fieldName":"color","kind":"Field","metadata":{},"type":"String"},{"calls":[],"children":[],"fieldName":"themeType","kind":"Field","metadata":{},"type":"String"},{"calls":[],"children":[{"calls":[],"children":[],"fieldName":"name","kind":"Field","metadata":{},"type":"String"},{"calls":[],"children":[],"fieldName":"id","kind":"Field","metadata":{"isGenerated":true,"isRequisite":true},"type":"ID"}],"fieldName":"divisions","kind":"Field","metadata":{"canHaveSubselections":true,"isPlural":true},"type":"Division"},{"calls":[],"children":[{"calls":[],"children":[{"calls":[],"children":[],"fieldName":"name","kind":"Field","metadata":{},"type":"String"},{"calls":[],"children":[],"fieldName":"id","kind":"Field","metadata":{"isGenerated":true,"isRequisite":true},"type":"ID"}],"fieldName":"parentCategory","kind":"Field","metadata":{"canHaveSubselections":true},"type":"Category"},{"calls":[],"children":[],"fieldName":"id","kind":"Field","metadata":{"isGenerated":true,"isRequisite":true},"type":"ID"}],"fieldName":"subgenres","kind":"Field","metadata":{"canHaveSubselections":true,"isPlural":true},"type":"Category"},{"calls":[],"children":[],"fieldName":"id","kind":"Field","metadata":{"isGenerated":true,"isRequisite":true},"type":"ID"},{"children":[{"calls":[],"children":[],"fieldName":"screenname","kind":"Field","metadata":{},"type":"String"},{"calls":[],"children":[{"calls":[],"children":[],"fieldName":"type","kind":"Field","metadata":{},"type":"ExternalReferenceType"},{"calls":[],"children":[],"fieldName":"value","kind":"Field","metadata":{},"type":"String"},{"calls":[],"children":[],"fieldName":"id","kind":"Field","metadata":{"isGenerated":true,"isRequisite":true},"type":"ID"}],"fieldName":"externalReferences","kind":"Field","metadata":{"canHaveSubselections":true,"isPlural":true},"type":"ExternalReference"},{"calls":[],"children":[],"fieldName":"id","kind":"Field","metadata":{"isGenerated":true,"isRequisite":true},"type":"ID"},{"children":[{"calls":[],"children":[],"fieldName":"urlAlias","kind":"Field","metadata":{},"type":"String"},{"calls":[],"children":[],"fieldName":"themeType","kind":"Field","metadata":{},"type":"String"},{"alias":"news","calls":[{"kind":"Call","name":"first","metadata":{"type":"Int"},"value":{"kind":"CallValue","callValue":1}},{"kind":"Call","name":"type","metadata":{"type":"ArticleType"},"value":{"kind":"CallValue","callValue":"NEUIGKEIT"}}],"children":[{"calls":[],"children":[{"calls":[],"children":[{"calls":[],"children":[],"fieldName":"id","kind":"Field","metadata":{"isRequisite":true},"type":"ID"}],"fieldName":"node","kind":"Field","metadata":{"canHaveSubselections":true,"isRequisite":true},"type":"Article"},{"calls":[],"children":[],"fieldName":"cursor","kind":"Field","metadata":{"isGenerated":true,"isRequisite":true},"type":"String"}],"fieldName":"edges","kind":"Field","metadata":{"canHaveSubselections":true,"isPlural":true},"type":"ArticleEdge"},{"calls":[],"children":[{"calls":[],"children":[],"fieldName":"hasNextPage","kind":"Field","metadata":{"isGenerated":true,"isRequisite":true},"type":"Boolean"},{"calls":[],"children":[],"fieldName":"hasPreviousPage","kind":"Field","metadata":{"isGenerated":true,"isRequisite":true},"type":"Boolean"}],"fieldName":"pageInfo","kind":"Field","metadata":{"canHaveSubselections":true,"isGenerated":true,"isRequisite":true},"type":"PageInfo"}],"fieldName":"articles","kind":"Field","metadata":{"canHaveSubselections":true,"isConnection":true},"type":"ArticleConnection"},{"alias":"music","calls":[{"kind":"Call","name":"first","metadata":{"type":"Int"},"value":{"kind":"CallValue","callValue":1}}],"children":[{"calls":[],"children":[{"calls":[],"children":[{"calls":[],"children":[],"fieldName":"id","kind":"Field","metadata":{"isRequisite":true},"type":"ID"}],"fieldName":"node","kind":"Field","metadata":{"canHaveSubselections":true,"isRequisite":true},"type":"Product"},{"calls":[],"children":[],"fieldName":"cursor","kind":"Field","metadata":{"isGenerated":true,"isRequisite":true},"type":"String"}],"fieldName":"edges","kind":"Field","metadata":{"canHaveSubselections":true,"isPlural":true},"type":"ProductEdge"},{"calls":[],"children":[{"calls":[],"children":[],"fieldName":"hasNextPage","kind":"Field","metadata":{"isGenerated":true,"isRequisite":true},"type":"Boolean"},{"calls":[],"children":[],"fieldName":"hasPreviousPage","kind":"Field","metadata":{"isGenerated":true,"isRequisite":true},"type":"Boolean"}],"fieldName":"pageInfo","kind":"Field","metadata":{"canHaveSubselections":true,"isGenerated":true,"isRequisite":true},"type":"PageInfo"}],"fieldName":"products","kind":"Field","metadata":{"canHaveSubselections":true,"isConnection":true},"type":"ProductConnection"},{"calls":[{"kind":"Call","name":"first","metadata":{"type":"Int"},"value":{"kind":"CallValue","callValue":1}}],"children":[{"calls":[],"children":[{"calls":[],"children":[{"calls":[],"children":[],"fieldName":"id","kind":"Field","metadata":{"isRequisite":true},"type":"ID"}],"fieldName":"node","kind":"Field","metadata":{"canHaveSubselections":true,"isRequisite":true},"type":"Video"},{"calls":[],"children":[],"fieldName":"cursor","kind":"Field","metadata":{"isGenerated":true,"isRequisite":true},"type":"String"}],"fieldName":"edges","kind":"Field","metadata":{"canHaveSubselections":true,"isPlural":true},"type":"VideoEdge"},{"calls":[],"children":[{"calls":[],"children":[],"fieldName":"hasNextPage","kind":"Field","metadata":{"isGenerated":true,"isRequisite":true},"type":"Boolean"},{"calls":[],"children":[],"fieldName":"hasPreviousPage","kind":"Field","metadata":{"isGenerated":true,"isRequisite":true},"type":"Boolean"}],"fieldName":"pageInfo","kind":"Field","metadata":{"canHaveSubselections":true,"isGenerated":true,"isRequisite":true},"type":"PageInfo"}],"fieldName":"videos","kind":"Field","metadata":{"canHaveSubselections":true,"isConnection":true},"type":"VideoConnection"},{"calls":[{"kind":"Call","name":"first","metadata":{"type":"Int"},"value":{"kind":"CallValue","callValue":1}},{"kind":"Call","name":"dateFrom","metadata":{"type":null},"value":{"kind":"CallValue","callValue":"now"}},{"kind":"Call","name":"onlyGsaCountries","metadata":{"type":null},"value":{"kind":"CallValue","callValue":true}}],"children":[{"calls":[],"children":[{"calls":[],"children":[{"calls":[],"children":[],"fieldName":"id","kind":"Field","metadata":{"isRequisite":true},"type":"ID"}],"fieldName":"node","kind":"Field","metadata":{"canHaveSubselections":true,"isRequisite":true},"type":"LiveEvent"},{"calls":[],"children":[],"fieldName":"cursor","kind":"Field","metadata":{"isGenerated":true,"isRequisite":true},"type":"String"}],"fieldName":"edges","kind":"Field","metadata":{"canHaveSubselections":true,"isPlural":true},"type":"LiveEventEdge"},{"calls":[],"children":[{"calls":[],"children":[],"fieldName":"hasNextPage","kind":"Field","metadata":{"isGenerated":true,"isRequisite":true},"type":"Boolean"},{"calls":[],"children":[],"fieldName":"hasPreviousPage","kind":"Field","metadata":{"isGenerated":true,"isRequisite":true},"type":"Boolean"}],"fieldName":"pageInfo","kind":"Field","metadata":{"canHaveSubselections":true,"isGenerated":true,"isRequisite":true},"type":"PageInfo"}],"fieldName":"liveEvents","kind":"Field","metadata":{"canHaveSubselections":true,"isConnection":true},"type":"LiveEventConnection"},{"calls":[{"kind":"Call","name":"first","metadata":{"type":"Int"},"value":{"kind":"CallValue","callValue":1}},{"kind":"Call","name":"dateFrom","metadata":{"type":null},"value":{"kind":"CallValue","callValue":"now"}}],"children":[{"calls":[],"children":[{"calls":[],"children":[{"calls":[],"children":[],"fieldName":"id","kind":"Field","metadata":{"isRequisite":true},"type":"ID"}],"fieldName":"node","kind":"Field","metadata":{"canHaveSubselections":true,"isRequisite":true},"type":"MediaEvent"},{"calls":[],"children":[],"fieldName":"cursor","kind":"Field","metadata":{"isGenerated":true,"isRequisite":true},"type":"String"}],"fieldName":"edges","kind":"Field","metadata":{"canHaveSubselections":true,"isPlural":true},"type":"MediaEventEdge"},{"calls":[],"children":[{"calls":[],"children":[],"fieldName":"hasNextPage","kind":"Field","metadata":{"isGenerated":true,"isRequisite":true},"type":"Boolean"},{"calls":[],"children":[],"fieldName":"hasPreviousPage","kind":"Field","metadata":{"isGenerated":true,"isRequisite":true},"type":"Boolean"}],"fieldName":"pageInfo","kind":"Field","metadata":{"canHaveSubselections":true,"isGenerated":true,"isRequisite":true},"type":"PageInfo"}],"fieldName":"mediaEvents","kind":"Field","metadata":{"canHaveSubselections":true,"isConnection":true},"type":"MediaEventConnection"},{"calls":[{"kind":"Call","name":"first","metadata":{"type":"Int"},"value":{"kind":"CallValue","callValue":1}}],"children":[{"calls":[],"children":[{"calls":[],"children":[{"calls":[],"children":[],"fieldName":"id","kind":"Field","metadata":{"isRequisite":true},"type":"ID"},{"calls":[],"children":[{"calls":[],"children":[],"fieldName":"id","kind":"Field","metadata":{"isRequisite":true},"type":"ID"}],"fieldName":"image","kind":"Field","metadata":{"canHaveSubselections":true},"type":"Image"}],"fieldName":"node","kind":"Field","metadata":{"canHaveSubselections":true,"isRequisite":true},"type":"Collection"},{"calls":[],"children":[],"fieldName":"cursor","kind":"Field","metadata":{"isGenerated":true,"isRequisite":true},"type":"String"}],"fieldName":"edges","kind":"Field","metadata":{"canHaveSubselections":true,"isPlural":true},"type":"CollectionEdge"},{"calls":[],"children":[{"calls":[],"children":[],"fieldName":"hasNextPage","kind":"Field","metadata":{"isGenerated":true,"isRequisite":true},"type":"Boolean"},{"calls":[],"children":[],"fieldName":"hasPreviousPage","kind":"Field","metadata":{"isGenerated":true,"isRequisite":true},"type":"Boolean"}],"fieldName":"pageInfo","kind":"Field","metadata":{"canHaveSubselections":true,"isGenerated":true,"isRequisite":true},"type":"PageInfo"}],"fieldName":"imageCollections","kind":"Field","metadata":{"canHaveSubselections":true,"isConnection":true},"type":"CollectionConnection"},{"alias":"biography","calls":[{"kind":"Call","name":"first","metadata":{"type":"Int"},"value":{"kind":"CallValue","callValue":1}},{"kind":"Call","name":"type","metadata":{"type":"ArticleType"},"value":{"kind":"CallValue","callValue":"BIOGRAFIE"}}],"children":[{"calls":[],"children":[{"calls":[],"children":[{"calls":[],"children":[],"fieldName":"id","kind":"Field","metadata":{"isRequisite":true},"type":"ID"}],"fieldName":"node","kind":"Field","metadata":{"canHaveSubselections":true,"isRequisite":true},"type":"Article"},{"calls":[],"children":[],"fieldName":"cursor","kind":"Field","metadata":{"isGenerated":true,"isRequisite":true},"type":"String"}],"fieldName":"edges","kind":"Field","metadata":{"canHaveSubselections":true,"isPlural":true},"type":"ArticleEdge"},{"calls":[],"children":[{"calls":[],"children":[],"fieldName":"hasNextPage","kind":"Field","metadata":{"isGenerated":true,"isRequisite":true},"type":"Boolean"},{"calls":[],"children":[],"fieldName":"hasPreviousPage","kind":"Field","metadata":{"isGenerated":true,"isRequisite":true},"type":"Boolean"}],"fieldName":"pageInfo","kind":"Field","metadata":{"canHaveSubselections":true,"isGenerated":true,"isRequisite":true},"type":"PageInfo"}],"fieldName":"articles","kind":"Field","metadata":{"canHaveSubselections":true,"isConnection":true},"type":"ArticleConnection"},{"calls":[{"kind":"Call","name":"first","metadata":{"type":"Int"},"value":{"kind":"CallValue","callValue":2}}],"children":[{"calls":[],"children":[{"calls":[],"children":[{"calls":[],"children":[],"fieldName":"idRaw","kind":"Field","metadata":{},"type":"Int"},{"calls":[],"children":[],"fieldName":"headline","kind":"Field","metadata":{},"type":"String"},{"calls":[],"children":[],"fieldName":"id","kind":"Field","metadata":{"isGenerated":true,"isRequisite":true},"type":"ID"}],"fieldName":"node","kind":"Field","metadata":{"canHaveSubselections":true,"isRequisite":true},"type":"Action"},{"calls":[],"children":[],"fieldName":"cursor","kind":"Field","metadata":{"isGenerated":true,"isRequisite":true},"type":"String"}],"fieldName":"edges","kind":"Field","metadata":{"canHaveSubselections":true,"isPlural":true},"type":"ActionEdge"},{"calls":[],"children":[{"calls":[],"children":[],"fieldName":"hasNextPage","kind":"Field","metadata":{"isGenerated":true,"isRequisite":true},"type":"Boolean"},{"calls":[],"children":[],"fieldName":"hasPreviousPage","kind":"Field","metadata":{"isGenerated":true,"isRequisite":true},"type":"Boolean"}],"fieldName":"pageInfo","kind":"Field","metadata":{"canHaveSubselections":true,"isGenerated":true,"isRequisite":true},"type":"PageInfo"}],"fieldName":"actions","kind":"Field","metadata":{"canHaveSubselections":true,"isConnection":true},"type":"ActionConnection"},{"alias":"merch","calls":[{"kind":"Call","name":"first","metadata":{"type":"Int"},"value":{"kind":"CallValue","callValue":1}},{"kind":"Call","name":"group","metadata":{"type":"[ProductGroup]"},"value":[{"kind":"CallValue","callValue":"MERCH"}]}],"children":[{"calls":[],"children":[{"calls":[],"children":[{"calls":[],"children":[],"fieldName":"id","kind":"Field","metadata":{"isRequisite":true},"type":"ID"}],"fieldName":"node","kind":"Field","metadata":{"canHaveSubselections":true,"isRequisite":true},"type":"Product"},{"calls":[],"children":[],"fieldName":"cursor","kind":"Field","metadata":{"isGenerated":true,"isRequisite":true},"type":"String"}],"fieldName":"edges","kind":"Field","metadata":{"canHaveSubselections":true,"isPlural":true},"type":"ProductEdge"},{"calls":[],"children":[{"calls":[],"children":[],"fieldName":"hasNextPage","kind":"Field","metadata":{"isGenerated":true,"isRequisite":true},"type":"Boolean"},{"calls":[],"children":[],"fieldName":"hasPreviousPage","kind":"Field","metadata":{"isGenerated":true,"isRequisite":true},"type":"Boolean"}],"fieldName":"pageInfo","kind":"Field","metadata":{"canHaveSubselections":true,"isGenerated":true,"isRequisite":true},"type":"PageInfo"}],"fieldName":"products","kind":"Field","metadata":{"canHaveSubselections":true,"isConnection":true},"type":"ProductConnection"},{"calls":[],"children":[],"fieldName":"id","kind":"Field","metadata":{"isGenerated":true,"isRequisite":true},"type":"ID"},{"children":[{"calls":[],"children":[],"fieldName":"screenname","kind":"Field","metadata":{},"type":"String"},{"calls":[],"children":[],"fieldName":"urlAlias","kind":"Field","metadata":{},"type":"String"},{"calls":[],"children":[],"fieldName":"id","kind":"Field","metadata":{"isGenerated":true,"isRequisite":true},"type":"ID"}],"id":"4p5::client","kind":"Fragment","metadata":{"isAbstract":false,"plural":false},"name":"Index_ArtistRelayQL","type":"Artist"}],"id":"4p6::client","kind":"Fragment","metadata":{"isAbstract":false,"plural":false},"name":"ArtistNavBar_ArtistRelayQL","type":"Artist"}],"id":"4p7::client","kind":"Fragment","metadata":{"isAbstract":false,"plural":false},"name":"ArtistHeader_ArtistRelayQL","type":"Artist"},{"children":[{"calls":[],"children":[],"fieldName":"id","kind":"Field","metadata":{"isGenerated":true,"isRequisite":true},"type":"ID"},{"children":[{"calls":[],"children":[],"fieldName":"id","kind":"Field","metadata":{"isRequisite":true},"type":"ID"},{"calls":[],"children":[],"fieldName":"screenname","kind":"Field","metadata":{},"type":"String"},{"children":[{"calls":[],"children":[],"fieldName":"id","kind":"Field","metadata":{"isRequisite":true},"type":"ID"},{"calls":[],"children":[],"fieldName":"idRaw","kind":"Field","metadata":{},"type":"Int"}],"id":"4p8::client","kind":"Fragment","metadata":{"isAbstract":false,"plural":false},"name":"LikeUnlikeMutation_ArtistRelayQL","type":"Artist"}],"id":"4p9::client","kind":"Fragment","metadata":{"isAbstract":false,"plural":false},"name":"LikeableArtistContainer_ArtistRelayQL","type":"Artist"}],"id":"4pa::client","kind":"Fragment","metadata":{"isAbstract":false,"plural":false},"name":"AutoLikeArtist_ArtistRelayQL","type":"Artist"}],"fieldName":"artist","kind":"Field","metadata":{"canHaveSubselections":true},"type":"Artist"}],"id":"4pb::client","kind":"Fragment","metadata":{"isAbstract":false,"plural":false},"name":"ArtistWrapper_ApiRelayQL","type":"UniversalMusic"}],"directives":[],"fieldName":"universalMusic","isDeferred":false,"kind":"Query","metadata":{"identifyingArgName":"channel","identifyingArgType":"Int!","isAbstract":false,"isPlural":false},"name":"Api","type":"UniversalMusic"},"response":{"universalMusic":{"_artist4p8bnL":{"urlAlias":"austin-mahone","screenname":"Austin Mahone","color":"#a47e2d","themeType":"contributor","divisions":[{"name":"Universal Music International","id":"RGl2aXNpb246Mw=="}],"subgenres":[{"parentCategory":{"name":"POP","id":"Q2F0ZWdvcnk6MTMxNg=="},"id":"Q2F0ZWdvcnk6MTMxNw=="}],"id":"QXJ0aXN0OjY2NzY3OQ==","externalReferences":[{"type":"FACEBOOK","value":"183409211679665","id":"RXh0ZXJuYWxSZWZlcmVuY2U6NTI0NTQ="}],"_articles2XqS9l":{"edges":[{"node":{"id":"QXJ0aWNsZToyMzgyMTQ="},"cursor":"MjM4MjE0KysrMjAxNi0wNC0wNFQwMDowNTowMA=="}],"pageInfo":{"hasNextPage":true,"hasPreviousPage":false}},"_products2PRCo":{"edges":[{"node":{"id":"UHJvZHVjdDozMTA5NDk="},"cursor":"MzEwOTQ5KysrMjAxNS0wNy0wMw=="}],"pageInfo":{"hasNextPage":true,"hasPreviousPage":false}},"_videos2Tn6C2":{"edges":[{"node":{"id":"VmlkZW86MzcwOTg5"},"cursor":"MzcwOTg5KysrMjAxNS0wNy0yOFQxMjo1NDoyNA=="}],"pageInfo":{"hasNextPage":true,"hasPreviousPage":false}},"_liveEvents2n1GpM":{"edges":[],"pageInfo":{"hasNextPage":false,"hasPreviousPage":false}},"_mediaEvents1TyUCF":{"edges":[],"pageInfo":{"hasNextPage":false,"hasPreviousPage":false}},"_imageCollections3eCGj7":{"edges":[{"node":{"id":"Q29sbGVjdGlvbjozNDY2Nw==","image":null},"cursor":"MzQ2NjcrKysyMDE1LTA4LTI2VDEwOjUwOjQy"}],"pageInfo":{"hasNextPage":true,"hasPreviousPage":false}},"_articlesAy9tt":{"edges":[{"node":{"id":"QXJ0aWNsZToyMjM3OTk="},"cursor":"MjIzNzk5KysrMjAxNC0wNC0xMVQxNDozNTowMA=="}],"pageInfo":{"hasNextPage":false,"hasPreviousPage":false}},"_actions3OWk1f":{"edges":[],"pageInfo":{"hasNextPage":false,"hasPreviousPage":false}},"_productsdx8Oq":{"edges":[],"pageInfo":{"hasNextPage":false,"hasPreviousPage":false}},"idRaw":667679}}}}]
Austin Mahone | News | Eine schöne Liebeserklärung: Das Video zu "Shadow" von Austin Mahone ist da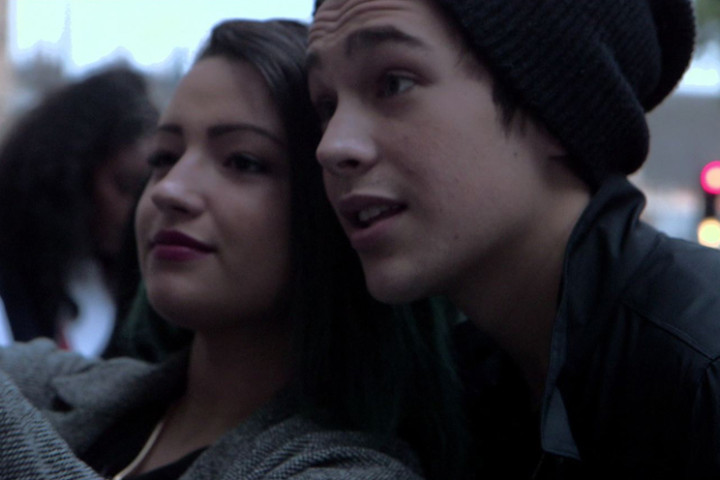 05.06.2014
Eine schöne Liebeserklärung: Das Video zu "Shadow" von Austin Mahone ist da
Es ist wohl die schönste Liebeserklärung, die
Austin Mahone
in seinem Song "
Shadow
" aus dem Album "
The Secret
" macht: "I'll lay down my heart, I swear and I'll make sure that you'll never be alone." Während er auf seiner Gitarre umringt von bunten Lichtern sein bestes gibt, vergisst er natürlich seine Fans nicht.
Das Video zu "Shadow" ist auch eine Liebeserklärung an Austin Mahones Fans
Seine Mahomies bedeuten ihm sehr viel – so viel, dass er sich während seines London Aufenthalts viel Zeit nimmt und viele Fotos schließt und Autogramme verteilt. Die herzerwärmende Liebeserklärung, die der talentierte Sänger macht, ist nicht nur für seine Herzensdame, sondern auch für seine Fans. Überzeugt euch selbst!