\n\n

Bieber scheint momentan auf Kooperationen zu setzen und fährt damit äußerst erfolgreich: So ist er derzeit mit dem Song \"I'm the One\" an der Seite von DJ Khaled, Quavo, Chance the Rapper und Lil Wayne sowie mit dem Remix von \"Despacito\" gemeinsam mit Luis Fonsi und Daddy Yankee in den Charts.

","teaserText":"

Der französische DJ und Produzent David Guetta präsentiert seine neueste Kooperation mit Justin Bieber und veröffentlichte im selben Atemzug das Video dazu. Hier ansehen.

","teaserImage":{"imageUrlTemplate":"//images.universal-music.de/img/assets/447/447500/{ratio}/{width}/justin-bieber-2015-neu.jpg","id":"SW1hZ2U6NDQ3NTAw"},"images":[],"artists":[{"idRaw":647618,"image":{"imageUrlTemplate":"//images.universal-music.de/img/assets/447/447501/{ratio}/{width}/justin-bieber-2015-neu.jpg","headline":"Justin Bieber 2015 NEU","id":"SW1hZ2U6NDQ3NTAx"},"id":"QXJ0aXN0OjY0NzYxOA==","color":"#d1232c","urlAlias":"justin-bieber","screenname":"Justin Bieber"}],"date":"2017-06-09 16:29:00","__typename":"Article","idRaw":244033,"createdDate":"2017-06-09 17:01:14","modifiedDate":"2017-09-05 11:48:29","seoKeywords":"Justin Bieber, David Guetta, 2U, Victoria's Secret, Models, Dessous , Video","seoDescription":"Zwei Superstars unter sich: Justin Bieber und David Guetta bringen einen gemeinsamen Song raus: \"2U\" heißt der absolut hitverdächtige Track. Im Clip dazu","copyright":"","links":[]},"_artist333fwr":{"idRaw":647618,"id":"QXJ0aXN0OjY0NzYxOA==","_products4cM781":{"edges":[{"node":{"id":"UHJvZHVjdDozMjU2NDU=","idRaw":325645,"versionTitle":null,"__typename":"Product","isBackstage":false,"headline":"Purpose","artists":[{"color":"#d1232c","urlAlias":"justin-bieber","screenname":"Justin Bieber","image":{"imageUrlTemplate":"//images.universal-music.de/img/assets/447/447501/{ratio}/{width}/justin-bieber-2015-neu.jpg","headline":"Justin Bieber 2015 NEU","id":"SW1hZ2U6NDQ3NTAx"},"id":"QXJ0aXN0OjY0NzYxOA=="}],"cover":{"headline":"Purpose","imageUrlTemplate":"//images.universal-music.de/img/assets/384/384537/{ratio}/{width}/purpose.jpg","id":"SW1hZ2U6Mzg0NTM3"},"seoKeywords":null,"seoDescription":"Schlicht und ergreifend: Die Standard-Version des neuen Justin Bieber-Albums. Sein viertes Studio-Album \"Purpose\" \"(...)bedeutet mir persönlich sehr viel, denn","hasSoundfiles":true},"cursor":"MzI1NjQ1KysrMjAxNS0xMS0xMw=="},{"node":{"id":"UHJvZHVjdDozMjU2NDE=","idRaw":325641,"versionTitle":"","__typename":"Product","isBackstage":false,"headline":"Purpose (Deluxe Edition)","artists":[{"color":"#d1232c","urlAlias":"justin-bieber","screenname":"Justin Bieber","image":{"imageUrlTemplate":"//images.universal-music.de/img/assets/447/447501/{ratio}/{width}/justin-bieber-2015-neu.jpg","headline":"Justin Bieber 2015 NEU","id":"SW1hZ2U6NDQ3NTAx"},"id":"QXJ0aXN0OjY0NzYxOA=="}],"cover":{"headline":"Purpose (Deluxe Edt.)","imageUrlTemplate":"//images.universal-music.de/img/assets/384/384535/{ratio}/{width}/purpose-deluxe-edt.jpg","id":"SW1hZ2U6Mzg0NTM1"},"seoKeywords":null,"seoDescription":"Justin Bieber präsentiert sein viertes Studio-Album \"Purpose\". \"Dieses Album bedeutet mir persönlich sehr viel, denn es steckt so viel meines Herzens und","hasSoundfiles":true},"cursor":"MzI1NjQxKysrMjAxNS0xMS0xMw=="},{"node":{"id":"UHJvZHVjdDozMjg1MTM=","idRaw":328513,"versionTitle":null,"__typename":"Product","isBackstage":false,"headline":"Love Yourself","artists":[{"color":"#d1232c","urlAlias":"justin-bieber","screenname":"Justin Bieber","image":{"imageUrlTemplate":"//images.universal-music.de/img/assets/447/447501/{ratio}/{width}/justin-bieber-2015-neu.jpg","headline":"Justin Bieber 2015 NEU","id":"SW1hZ2U6NDQ3NTAx"},"id":"QXJ0aXN0OjY0NzYxOA=="}],"cover":{"headline":"Love Yourself","imageUrlTemplate":"//images.universal-music.de/img/assets/387/387124/{ratio}/{width}/love-yourself.jpg","id":"SW1hZ2U6Mzg3MTI0"},"seoKeywords":null,"seoDescription":"Nachdem \"Love Yourself\" aus Justin Biebers viertem Studio-Album \"Purpose\" innerhalb kürzester Zeit zum Fan-Favoriten geworden war, veröffentlicht der","hasSoundfiles":true},"cursor":"MzI4NTEzKysrMjAxNS0xMS0xMA=="},{"node":{"id":"UHJvZHVjdDozMjYxNDY=","idRaw":326146,"versionTitle":null,"__typename":"Product","isBackstage":false,"headline":"Sorry","artists":[{"color":"#d1232c","urlAlias":"justin-bieber","screenname":"Justin Bieber","image":{"imageUrlTemplate":"//images.universal-music.de/img/assets/447/447501/{ratio}/{width}/justin-bieber-2015-neu.jpg","headline":"Justin Bieber 2015 NEU","id":"SW1hZ2U6NDQ3NTAx"},"id":"QXJ0aXN0OjY0NzYxOA=="}],"cover":{"headline":"Sorry","imageUrlTemplate":"//images.universal-music.de/img/assets/384/384998/{ratio}/{width}/sorry.jpg","id":"SW1hZ2U6Mzg0OTk4"},"seoKeywords":null,"seoDescription":"Mit \"Sorry\" vollzieht Justin Bieber einen musikalischen Spagat: Einfühlsam und zugleich ungemein tanzbar kommt seine Hymne vom Album \"Purpose\" daher. Der hole,","hasSoundfiles":true},"cursor":"MzI2MTQ2KysrMjAxNS0xMC0yMw=="},{"node":{"id":"UHJvZHVjdDozMTk1MDg=","idRaw":319508,"versionTitle":null,"__typename":"Product","isBackstage":false,"headline":"What Do You Mean?","artists":[{"color":"#d1232c","urlAlias":"justin-bieber","screenname":"Justin Bieber","image":{"imageUrlTemplate":"//images.universal-music.de/img/assets/447/447501/{ratio}/{width}/justin-bieber-2015-neu.jpg","headline":"Justin Bieber 2015 NEU","id":"SW1hZ2U6NDQ3NTAx"},"id":"QXJ0aXN0OjY0NzYxOA=="}],"cover":{"headline":"What Do You Mean? Justin Bieber Cover","imageUrlTemplate":"//images.universal-music.de/img/assets/373/373716/{ratio}/{width}/what-do-you-mean-justin-bieber-cover.jpg","id":"SW1hZ2U6MzczNzE2"},"seoKeywords":null,"seoDescription":"Justin Bieber meldet sich mit der Single \"What Do You Mean?\" zurück und kündigt mit dem Song zugleich sein viertes Studio-Album an. Nachdem der kanadische","hasSoundfiles":true},"cursor":"MzE5NTA4KysrMjAxNS0wOC0yOA=="},{"node":{"id":"UHJvZHVjdDoxOTUwMjM=","idRaw":195023,"versionTitle":null,"__typename":"Product","isBackstage":false,"headline":"Journals","artists":[{"color":"#d1232c","urlAlias":"justin-bieber","screenname":"Justin Bieber","image":{"imageUrlTemplate":"//images.universal-music.de/img/assets/447/447501/{ratio}/{width}/justin-bieber-2015-neu.jpg","headline":"Justin Bieber 2015 NEU","id":"SW1hZ2U6NDQ3NTAx"},"id":"QXJ0aXN0OjY0NzYxOA=="}],"cover":{"headline":"Justin Bieber Journals Cover","imageUrlTemplate":"//images.universal-music.de/img/assets/334/334098/{ratio}/{width}/justin-bieber-journals-cover.jpg","id":"SW1hZ2U6MzM0MDk4"},"seoKeywords":null,"seoDescription":"Justin Bieber hat seine zehn Music Monday Songs auf einem offiziellen Longplayer veröffentlicht. \"Journals\" versammelt nicht nur die Songs \"All That Matters\",","hasSoundfiles":true},"cursor":"MTk1MDIzKysrMjAxMy0xMi0yMw=="},{"node":{"id":"UHJvZHVjdDoxODU5MTA=","idRaw":185910,"versionTitle":null,"__typename":"Product","isBackstage":false,"headline":"Believe Acoustic","artists":[{"color":"#d1232c","urlAlias":"justin-bieber","screenname":"Justin Bieber","image":{"imageUrlTemplate":"//images.universal-music.de/img/assets/447/447501/{ratio}/{width}/justin-bieber-2015-neu.jpg","headline":"Justin Bieber 2015 NEU","id":"SW1hZ2U6NDQ3NTAx"},"id":"QXJ0aXN0OjY0NzYxOA=="}],"cover":{"headline":"Believe","imageUrlTemplate":"//images.universal-music.de/img/assets/289/289066/{ratio}/{width}/believe.jpg","id":"SW1hZ2U6Mjg5MDY2"},"seoKeywords":"Justin Bieber, Believe Acoustic, Akustik, Album, Boyfriend","seoDescription":"Belieber aufgepasst! Startschuss für das dritte Remix-Album von Justin Bieber \"Believe\", inklusive den neuen Songs \"Yellow Raincoat\" und \"I Would\" ... .","hasSoundfiles":true},"cursor":"MTg1OTEwKysrMjAxMy0wMS0yOQ=="}],"pageInfo":{"hasNextPage":true,"hasPreviousPage":false}},"_productsZBJev":{"edges":[{"node":{"id":"UHJvZHVjdDozMjU2NDU=","idRaw":325645},"cursor":"MzI1NjQ1KysrMjAxNS0xMS0xMw=="}],"pageInfo":{"hasNextPage":true,"hasPreviousPage":false}}}}}},{"query":{"calls":[{"kind":"Call","name":"channel","metadata":{"type":"Int!"},"value":{"kind":"CallValue","callValue":10000}}],"children":[{"children":[{"calls":[{"kind":"Call","name":"urlAlias","metadata":{"type":null},"value":{"kind":"CallValue","callValue":"justin-bieber"}}],"children":[{"calls":[],"children":[],"fieldName":"urlAlias","kind":"Field","metadata":{},"type":"String"},{"calls":[],"children":[],"fieldName":"screenname","kind":"Field","metadata":{},"type":"String"},{"calls":[],"children":[],"fieldName":"color","kind":"Field","metadata":{},"type":"String"},{"calls":[],"children":[],"fieldName":"themeType","kind":"Field","metadata":{},"type":"String"},{"calls":[],"children":[{"calls":[],"children":[],"fieldName":"name","kind":"Field","metadata":{},"type":"String"},{"calls":[],"children":[],"fieldName":"id","kind":"Field","metadata":{"isGenerated":true,"isRequisite":true},"type":"ID"}],"fieldName":"divisions","kind":"Field","metadata":{"canHaveSubselections":true,"isPlural":true},"type":"Division"},{"calls":[],"children":[{"calls":[],"children":[{"calls":[],"children":[],"fieldName":"name","kind":"Field","metadata":{},"type":"String"},{"calls":[],"children":[],"fieldName":"id","kind":"Field","metadata":{"isGenerated":true,"isRequisite":true},"type":"ID"}],"fieldName":"parentCategory","kind":"Field","metadata":{"canHaveSubselections":true},"type":"Category"},{"calls":[],"children":[],"fieldName":"id","kind":"Field","metadata":{"isGenerated":true,"isRequisite":true},"type":"ID"}],"fieldName":"subgenres","kind":"Field","metadata":{"canHaveSubselections":true,"isPlural":true},"type":"Category"},{"calls":[],"children":[],"fieldName":"id","kind":"Field","metadata":{"isGenerated":true,"isRequisite":true},"type":"ID"},{"children":[{"calls":[],"children":[],"fieldName":"screenname","kind":"Field","metadata":{},"type":"String"},{"calls":[],"children":[{"calls":[],"children":[],"fieldName":"type","kind":"Field","metadata":{},"type":"ExternalReferenceType"},{"calls":[],"children":[],"fieldName":"value","kind":"Field","metadata":{},"type":"String"},{"calls":[],"children":[],"fieldName":"id","kind":"Field","metadata":{"isGenerated":true,"isRequisite":true},"type":"ID"}],"fieldName":"externalReferences","kind":"Field","metadata":{"canHaveSubselections":true,"isPlural":true},"type":"ExternalReference"},{"calls":[],"children":[],"fieldName":"id","kind":"Field","metadata":{"isGenerated":true,"isRequisite":true},"type":"ID"},{"children":[{"calls":[],"children":[],"fieldName":"urlAlias","kind":"Field","metadata":{},"type":"String"},{"calls":[],"children":[],"fieldName":"themeType","kind":"Field","metadata":{},"type":"String"},{"alias":"news","calls":[{"kind":"Call","name":"first","metadata":{"type":"Int"},"value":{"kind":"CallValue","callValue":1}},{"kind":"Call","name":"type","metadata":{"type":"ArticleType"},"value":{"kind":"CallValue","callValue":"NEUIGKEIT"}}],"children":[{"calls":[],"children":[{"calls":[],"children":[{"calls":[],"children":[],"fieldName":"id","kind":"Field","metadata":{"isRequisite":true},"type":"ID"}],"fieldName":"node","kind":"Field","metadata":{"canHaveSubselections":true,"isRequisite":true},"type":"Article"},{"calls":[],"children":[],"fieldName":"cursor","kind":"Field","metadata":{"isGenerated":true,"isRequisite":true},"type":"String"}],"fieldName":"edges","kind":"Field","metadata":{"canHaveSubselections":true,"isPlural":true},"type":"ArticleEdge"},{"calls":[],"children":[{"calls":[],"children":[],"fieldName":"hasNextPage","kind":"Field","metadata":{"isGenerated":true,"isRequisite":true},"type":"Boolean"},{"calls":[],"children":[],"fieldName":"hasPreviousPage","kind":"Field","metadata":{"isGenerated":true,"isRequisite":true},"type":"Boolean"}],"fieldName":"pageInfo","kind":"Field","metadata":{"canHaveSubselections":true,"isGenerated":true,"isRequisite":true},"type":"PageInfo"}],"fieldName":"articles","kind":"Field","metadata":{"canHaveSubselections":true,"isConnection":true},"type":"ArticleConnection"},{"alias":"music","calls":[{"kind":"Call","name":"first","metadata":{"type":"Int"},"value":{"kind":"CallValue","callValue":1}}],"children":[{"calls":[],"children":[{"calls":[],"children":[{"calls":[],"children":[],"fieldName":"id","kind":"Field","metadata":{"isRequisite":true},"type":"ID"}],"fieldName":"node","kind":"Field","metadata":{"canHaveSubselections":true,"isRequisite":true},"type":"Product"},{"calls":[],"children":[],"fieldName":"cursor","kind":"Field","metadata":{"isGenerated":true,"isRequisite":true},"type":"String"}],"fieldName":"edges","kind":"Field","metadata":{"canHaveSubselections":true,"isPlural":true},"type":"ProductEdge"},{"calls":[],"children":[{"calls":[],"children":[],"fieldName":"hasNextPage","kind":"Field","metadata":{"isGenerated":true,"isRequisite":true},"type":"Boolean"},{"calls":[],"children":[],"fieldName":"hasPreviousPage","kind":"Field","metadata":{"isGenerated":true,"isRequisite":true},"type":"Boolean"}],"fieldName":"pageInfo","kind":"Field","metadata":{"canHaveSubselections":true,"isGenerated":true,"isRequisite":true},"type":"PageInfo"}],"fieldName":"products","kind":"Field","metadata":{"canHaveSubselections":true,"isConnection":true},"type":"ProductConnection"},{"calls":[{"kind":"Call","name":"first","metadata":{"type":"Int"},"value":{"kind":"CallValue","callValue":1}}],"children":[{"calls":[],"children":[{"calls":[],"children":[{"calls":[],"children":[],"fieldName":"id","kind":"Field","metadata":{"isRequisite":true},"type":"ID"}],"fieldName":"node","kind":"Field","metadata":{"canHaveSubselections":true,"isRequisite":true},"type":"Video"},{"calls":[],"children":[],"fieldName":"cursor","kind":"Field","metadata":{"isGenerated":true,"isRequisite":true},"type":"String"}],"fieldName":"edges","kind":"Field","metadata":{"canHaveSubselections":true,"isPlural":true},"type":"VideoEdge"},{"calls":[],"children":[{"calls":[],"children":[],"fieldName":"hasNextPage","kind":"Field","metadata":{"isGenerated":true,"isRequisite":true},"type":"Boolean"},{"calls":[],"children":[],"fieldName":"hasPreviousPage","kind":"Field","metadata":{"isGenerated":true,"isRequisite":true},"type":"Boolean"}],"fieldName":"pageInfo","kind":"Field","metadata":{"canHaveSubselections":true,"isGenerated":true,"isRequisite":true},"type":"PageInfo"}],"fieldName":"videos","kind":"Field","metadata":{"canHaveSubselections":true,"isConnection":true},"type":"VideoConnection"},{"calls":[{"kind":"Call","name":"first","metadata":{"type":"Int"},"value":{"kind":"CallValue","callValue":1}},{"kind":"Call","name":"dateFrom","metadata":{"type":null},"value":{"kind":"CallValue","callValue":"now"}},{"kind":"Call","name":"onlyGsaCountries","metadata":{"type":null},"value":{"kind":"CallValue","callValue":true}}],"children":[{"calls":[],"children":[{"calls":[],"children":[{"calls":[],"children":[],"fieldName":"id","kind":"Field","metadata":{"isRequisite":true},"type":"ID"}],"fieldName":"node","kind":"Field","metadata":{"canHaveSubselections":true,"isRequisite":true},"type":"LiveEvent"},{"calls":[],"children":[],"fieldName":"cursor","kind":"Field","metadata":{"isGenerated":true,"isRequisite":true},"type":"String"}],"fieldName":"edges","kind":"Field","metadata":{"canHaveSubselections":true,"isPlural":true},"type":"LiveEventEdge"},{"calls":[],"children":[{"calls":[],"children":[],"fieldName":"hasNextPage","kind":"Field","metadata":{"isGenerated":true,"isRequisite":true},"type":"Boolean"},{"calls":[],"children":[],"fieldName":"hasPreviousPage","kind":"Field","metadata":{"isGenerated":true,"isRequisite":true},"type":"Boolean"}],"fieldName":"pageInfo","kind":"Field","metadata":{"canHaveSubselections":true,"isGenerated":true,"isRequisite":true},"type":"PageInfo"}],"fieldName":"liveEvents","kind":"Field","metadata":{"canHaveSubselections":true,"isConnection":true},"type":"LiveEventConnection"},{"calls":[{"kind":"Call","name":"first","metadata":{"type":"Int"},"value":{"kind":"CallValue","callValue":1}},{"kind":"Call","name":"dateFrom","metadata":{"type":null},"value":{"kind":"CallValue","callValue":"now"}}],"children":[{"calls":[],"children":[{"calls":[],"children":[{"calls":[],"children":[],"fieldName":"id","kind":"Field","metadata":{"isRequisite":true},"type":"ID"}],"fieldName":"node","kind":"Field","metadata":{"canHaveSubselections":true,"isRequisite":true},"type":"MediaEvent"},{"calls":[],"children":[],"fieldName":"cursor","kind":"Field","metadata":{"isGenerated":true,"isRequisite":true},"type":"String"}],"fieldName":"edges","kind":"Field","metadata":{"canHaveSubselections":true,"isPlural":true},"type":"MediaEventEdge"},{"calls":[],"children":[{"calls":[],"children":[],"fieldName":"hasNextPage","kind":"Field","metadata":{"isGenerated":true,"isRequisite":true},"type":"Boolean"},{"calls":[],"children":[],"fieldName":"hasPreviousPage","kind":"Field","metadata":{"isGenerated":true,"isRequisite":true},"type":"Boolean"}],"fieldName":"pageInfo","kind":"Field","metadata":{"canHaveSubselections":true,"isGenerated":true,"isRequisite":true},"type":"PageInfo"}],"fieldName":"mediaEvents","kind":"Field","metadata":{"canHaveSubselections":true,"isConnection":true},"type":"MediaEventConnection"},{"calls":[{"kind":"Call","name":"first","metadata":{"type":"Int"},"value":{"kind":"CallValue","callValue":1}}],"children":[{"calls":[],"children":[{"calls":[],"children":[{"calls":[],"children":[],"fieldName":"id","kind":"Field","metadata":{"isRequisite":true},"type":"ID"},{"calls":[],"children":[{"calls":[],"children":[],"fieldName":"id","kind":"Field","metadata":{"isRequisite":true},"type":"ID"}],"fieldName":"image","kind":"Field","metadata":{"canHaveSubselections":true},"type":"Image"}],"fieldName":"node","kind":"Field","metadata":{"canHaveSubselections":true,"isRequisite":true},"type":"Collection"},{"calls":[],"children":[],"fieldName":"cursor","kind":"Field","metadata":{"isGenerated":true,"isRequisite":true},"type":"String"}],"fieldName":"edges","kind":"Field","metadata":{"canHaveSubselections":true,"isPlural":true},"type":"CollectionEdge"},{"calls":[],"children":[{"calls":[],"children":[],"fieldName":"hasNextPage","kind":"Field","metadata":{"isGenerated":true,"isRequisite":true},"type":"Boolean"},{"calls":[],"children":[],"fieldName":"hasPreviousPage","kind":"Field","metadata":{"isGenerated":true,"isRequisite":true},"type":"Boolean"}],"fieldName":"pageInfo","kind":"Field","metadata":{"canHaveSubselections":true,"isGenerated":true,"isRequisite":true},"type":"PageInfo"}],"fieldName":"imageCollections","kind":"Field","metadata":{"canHaveSubselections":true,"isConnection":true},"type":"CollectionConnection"},{"alias":"biography","calls":[{"kind":"Call","name":"first","metadata":{"type":"Int"},"value":{"kind":"CallValue","callValue":1}},{"kind":"Call","name":"type","metadata":{"type":"ArticleType"},"value":{"kind":"CallValue","callValue":"BIOGRAFIE"}}],"children":[{"calls":[],"children":[{"calls":[],"children":[{"calls":[],"children":[],"fieldName":"id","kind":"Field","metadata":{"isRequisite":true},"type":"ID"}],"fieldName":"node","kind":"Field","metadata":{"canHaveSubselections":true,"isRequisite":true},"type":"Article"},{"calls":[],"children":[],"fieldName":"cursor","kind":"Field","metadata":{"isGenerated":true,"isRequisite":true},"type":"String"}],"fieldName":"edges","kind":"Field","metadata":{"canHaveSubselections":true,"isPlural":true},"type":"ArticleEdge"},{"calls":[],"children":[{"calls":[],"children":[],"fieldName":"hasNextPage","kind":"Field","metadata":{"isGenerated":true,"isRequisite":true},"type":"Boolean"},{"calls":[],"children":[],"fieldName":"hasPreviousPage","kind":"Field","metadata":{"isGenerated":true,"isRequisite":true},"type":"Boolean"}],"fieldName":"pageInfo","kind":"Field","metadata":{"canHaveSubselections":true,"isGenerated":true,"isRequisite":true},"type":"PageInfo"}],"fieldName":"articles","kind":"Field","metadata":{"canHaveSubselections":true,"isConnection":true},"type":"ArticleConnection"},{"calls":[{"kind":"Call","name":"first","metadata":{"type":"Int"},"value":{"kind":"CallValue","callValue":2}}],"children":[{"calls":[],"children":[{"calls":[],"children":[{"calls":[],"children":[],"fieldName":"idRaw","kind":"Field","metadata":{},"type":"Int"},{"calls":[],"children":[],"fieldName":"headline","kind":"Field","metadata":{},"type":"String"},{"calls":[],"children":[],"fieldName":"id","kind":"Field","metadata":{"isGenerated":true,"isRequisite":true},"type":"ID"}],"fieldName":"node","kind":"Field","metadata":{"canHaveSubselections":true,"isRequisite":true},"type":"Action"},{"calls":[],"children":[],"fieldName":"cursor","kind":"Field","metadata":{"isGenerated":true,"isRequisite":true},"type":"String"}],"fieldName":"edges","kind":"Field","metadata":{"canHaveSubselections":true,"isPlural":true},"type":"ActionEdge"},{"calls":[],"children":[{"calls":[],"children":[],"fieldName":"hasNextPage","kind":"Field","metadata":{"isGenerated":true,"isRequisite":true},"type":"Boolean"},{"calls":[],"children":[],"fieldName":"hasPreviousPage","kind":"Field","metadata":{"isGenerated":true,"isRequisite":true},"type":"Boolean"}],"fieldName":"pageInfo","kind":"Field","metadata":{"canHaveSubselections":true,"isGenerated":true,"isRequisite":true},"type":"PageInfo"}],"fieldName":"actions","kind":"Field","metadata":{"canHaveSubselections":true,"isConnection":true},"type":"ActionConnection"},{"alias":"merch","calls":[{"kind":"Call","name":"first","metadata":{"type":"Int"},"value":{"kind":"CallValue","callValue":1}},{"kind":"Call","name":"group","metadata":{"type":"[ProductGroup]"},"value":[{"kind":"CallValue","callValue":"MERCH"}]}],"children":[{"calls":[],"children":[{"calls":[],"children":[{"calls":[],"children":[],"fieldName":"id","kind":"Field","metadata":{"isRequisite":true},"type":"ID"}],"fieldName":"node","kind":"Field","metadata":{"canHaveSubselections":true,"isRequisite":true},"type":"Product"},{"calls":[],"children":[],"fieldName":"cursor","kind":"Field","metadata":{"isGenerated":true,"isRequisite":true},"type":"String"}],"fieldName":"edges","kind":"Field","metadata":{"canHaveSubselections":true,"isPlural":true},"type":"ProductEdge"},{"calls":[],"children":[{"calls":[],"children":[],"fieldName":"hasNextPage","kind":"Field","metadata":{"isGenerated":true,"isRequisite":true},"type":"Boolean"},{"calls":[],"children":[],"fieldName":"hasPreviousPage","kind":"Field","metadata":{"isGenerated":true,"isRequisite":true},"type":"Boolean"}],"fieldName":"pageInfo","kind":"Field","metadata":{"canHaveSubselections":true,"isGenerated":true,"isRequisite":true},"type":"PageInfo"}],"fieldName":"products","kind":"Field","metadata":{"canHaveSubselections":true,"isConnection":true},"type":"ProductConnection"},{"calls":[],"children":[],"fieldName":"id","kind":"Field","metadata":{"isGenerated":true,"isRequisite":true},"type":"ID"},{"children":[{"calls":[],"children":[],"fieldName":"screenname","kind":"Field","metadata":{},"type":"String"},{"calls":[],"children":[],"fieldName":"urlAlias","kind":"Field","metadata":{},"type":"String"},{"calls":[],"children":[],"fieldName":"id","kind":"Field","metadata":{"isGenerated":true,"isRequisite":true},"type":"ID"}],"id":"662::client","kind":"Fragment","metadata":{"isAbstract":false,"plural":false},"name":"Index_ArtistRelayQL","type":"Artist"}],"id":"663::client","kind":"Fragment","metadata":{"isAbstract":false,"plural":false},"name":"ArtistNavBar_ArtistRelayQL","type":"Artist"}],"id":"664::client","kind":"Fragment","metadata":{"isAbstract":false,"plural":false},"name":"ArtistHeader_ArtistRelayQL","type":"Artist"},{"children":[{"calls":[],"children":[],"fieldName":"id","kind":"Field","metadata":{"isGenerated":true,"isRequisite":true},"type":"ID"},{"children":[{"calls":[],"children":[],"fieldName":"id","kind":"Field","metadata":{"isRequisite":true},"type":"ID"},{"calls":[],"children":[],"fieldName":"screenname","kind":"Field","metadata":{},"type":"String"},{"children":[{"calls":[],"children":[],"fieldName":"id","kind":"Field","metadata":{"isRequisite":true},"type":"ID"},{"calls":[],"children":[],"fieldName":"idRaw","kind":"Field","metadata":{},"type":"Int"}],"id":"665::client","kind":"Fragment","metadata":{"isAbstract":false,"plural":false},"name":"LikeUnlikeMutation_ArtistRelayQL","type":"Artist"}],"id":"666::client","kind":"Fragment","metadata":{"isAbstract":false,"plural":false},"name":"LikeableArtistContainer_ArtistRelayQL","type":"Artist"}],"id":"667::client","kind":"Fragment","metadata":{"isAbstract":false,"plural":false},"name":"AutoLikeArtist_ArtistRelayQL","type":"Artist"}],"fieldName":"artist","kind":"Field","metadata":{"canHaveSubselections":true},"type":"Artist"}],"id":"668::client","kind":"Fragment","metadata":{"isAbstract":false,"plural":false},"name":"ArtistWrapper_ApiRelayQL","type":"UniversalMusic"}],"directives":[],"fieldName":"universalMusic","isDeferred":false,"kind":"Query","metadata":{"identifyingArgName":"channel","identifyingArgType":"Int!","isAbstract":false,"isPlural":false},"name":"Api","type":"UniversalMusic"},"response":{"universalMusic":{"_artist333fwr":{"urlAlias":"justin-bieber","screenname":"Justin Bieber","color":"#d1232c","themeType":"contributor","divisions":[{"name":"Universal Music International","id":"RGl2aXNpb246Mw=="}],"subgenres":[{"parentCategory":{"name":"POP","id":"Q2F0ZWdvcnk6MTMxNg=="},"id":"Q2F0ZWdvcnk6MTMxNw=="}],"id":"QXJ0aXN0OjY0NzYxOA==","externalReferences":[{"type":"COREMAILER_NWLT_LISTE","value":"justin_bieber","id":"RXh0ZXJuYWxSZWZlcmVuY2U6Mjk0OTc="},{"type":"VBULLETIN","value":"http://forum.pop24.de/forumdisplay.php?f=358&styleid=96","id":"RXh0ZXJuYWxSZWZlcmVuY2U6MzAxNDI="},{"type":"TWITTER","value":"justinbieber","id":"RXh0ZXJuYWxSZWZlcmVuY2U6MzI4NzE="},{"type":"UMUSIC","value":"Justin Bieber","id":"RXh0ZXJuYWxSZWZlcmVuY2U6MzI5MTk="},{"type":"FACEBOOK","value":"114053961991733","id":"RXh0ZXJuYWxSZWZlcmVuY2U6NDM0NTc="},{"type":"GOOGLE_PLUS_PUBLISHER_ID","value":"117621583262018975606/","id":"RXh0ZXJuYWxSZWZlcmVuY2U6NDY2NDI="},{"type":"GOOGLE_ANALYTICS","value":"UA-17882460-29","id":"RXh0ZXJuYWxSZWZlcmVuY2U6NTUwMTg="}],"_articles2XqS9l":{"edges":[{"node":{"id":"QXJ0aWNsZToyNDQ3MDg="},"cursor":"MjQ0NzA4KysrMjAxNy0wOC0yMVQwOTowMDowMA=="}],"pageInfo":{"hasNextPage":true,"hasPreviousPage":false}},"_products2PRCo":{"edges":[{"node":{"id":"UHJvZHVjdDozMjU3OTM="},"cursor":"MzI1NzkzKysrMjAxNi0wMS0xNQ=="}],"pageInfo":{"hasNextPage":true,"hasPreviousPage":false}},"_videos2Tn6C2":{"edges":[{"node":{"id":"VmlkZW86NDMzNDk0"},"cursor":"NDMzNDk0KysrMjAxNy0wOC0yM1QxMDo1MDowMA=="}],"pageInfo":{"hasNextPage":true,"hasPreviousPage":false}},"_liveEvents2n1GpM":{"edges":[],"pageInfo":{"hasNextPage":false,"hasPreviousPage":false}},"_mediaEvents1TyUCF":{"edges":[],"pageInfo":{"hasNextPage":false,"hasPreviousPage":false}},"_imageCollections3eCGj7":{"edges":[{"node":{"id":"Q29sbGVjdGlvbjozNDY2Ng==","image":null},"cursor":"MzQ2NjYrKysyMDE1LTA4LTI0VDEzOjMwOjQ0"}],"pageInfo":{"hasNextPage":true,"hasPreviousPage":false}},"_articlesAy9tt":{"edges":[{"node":{"id":"QXJ0aWNsZToyMDc4Njc="},"cursor":"MjA3ODY3KysrMjAxNi0wMS0wNlQxNDoxMDowMA=="}],"pageInfo":{"hasNextPage":true,"hasPreviousPage":false}},"_actions3OWk1f":{"edges":[],"pageInfo":{"hasNextPage":false,"hasPreviousPage":false}},"_productsdx8Oq":{"edges":[{"node":{"id":"UHJvZHVjdDo0MDUzNTk="},"cursor":"NDA1MzU5KysrMjAxNi0wOS0yMQ=="}],"pageInfo":{"hasNextPage":true,"hasPreviousPage":false}},"idRaw":647618}}}}]
Justin Bieber | News | "2U": Victoria's Secret-Engel für Justin Bieber und David Guetta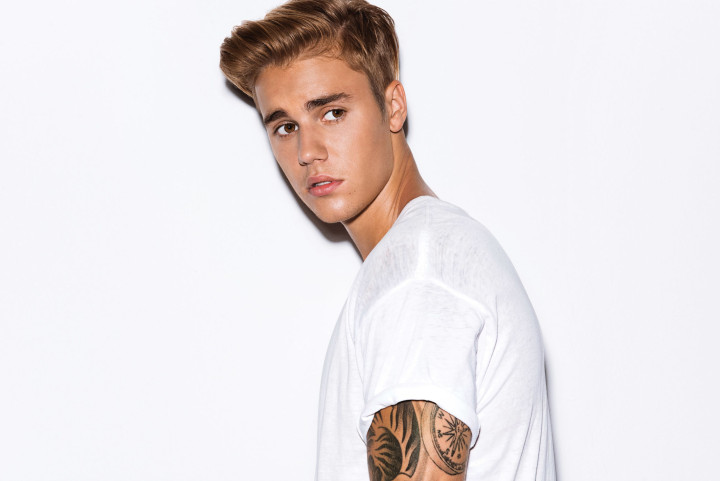 09.06.2017
"2U": Victoria's Secret-Engel für Justin Bieber und David Guetta
Zwei Superstars unter sich: Justin Bieber und David Guetta bringen einen gemeinsamen Song raus: "2U" heißt der absolut hitverdächtige Track. Im Clip dazu holen sich die Herren Verstärkung – und zwar von Engeln. 
Sechs Engel für Justin Bieber und David Guetta
Für die Besetzung des Clips wählten die beiden Musiker sechs
Victoria's Secret
-Engel, genauer gesagt
Elsa Hosk
,
Jasmine Tookes
,
Sara Sampaio
,
Romee Strijd
,
Stella Maxwell
und
Martha Hunt
. Jetzt wissen wir auch was der
Tweet
 mit den Frauennamen von Justin zu bedeuten hatte. Die Models lipsyncen den Gesang von Biebs und tanzen – selbstverständlich – in
Dessous
durchs Video. Justin Bieber und David Guetta kommen selbst nicht im Video vor.  
9. Juni 2017
Bieber scheint momentan auf
Kooperationen
zu setzen und fährt damit äußerst erfolgreich: So ist er derzeit mit dem Song "
I'm the One
" an der Seite von
DJ Khaled
,
Quavo
,
Chance the Rapper
und
Lil Wayne
sowie mit dem Remix von "
Despacito
" gemeinsam mit
Luis Fonsi
und
Daddy Yankee
in den Charts.