\n\n

I Heart Sharks \"Anthems\" Albumtrailer hier ansehen

\n

\n

Wie wir euch bereits berichtet haben, steht ein neues I Heart Sharks Album in den Startlöchern: \"Anthems\" erscheint am 28. März 2014 und wirft schon jetzt große Schatten voraus. Kein Wunder, bei solch einem Namen. Wie ihr jedoch im Trailer über diesem Artikel bereits hören könnt, trifft dieser Album-Titel auf zahlreiche der 14 neuen I Heart Sharks Songs zu.

\n
\"Anthems\" jetzt digital oder als CD vorbestellen
\n

Ihr möchtet sicher stellen, dass ihr zu den ersten gehören werdet, die sich das neue I Heart Sharks Album in Dauerschleife anhören können? Kein Problem, denn \"Anthems\" ist vorbestellbar - sowohl in einer digitalen Version als auch auf klassischer CD. Um die Wartezeit bis zur Veröffentlichung zu versüßen, warten im Video-Bereich einige Versionen der neuen I Heart Sharks Single \"To Be Young\" zum immer wieder ansehen auf euch.

\n","teaserText":"

I Heart Sharks veröffentlichen am 28. März 2014 ein neues Album namens \"Anthems\". Hier könnt ihr reinhören und erfahrt, wo das Album wie vorbestellbar ist.

","teaserImage":{"imageUrlTemplate":"//images.universal-music.de/img/assets/334/334735/{ratio}/{width}/i-heart-sharks-2014.jpg","id":"SW1hZ2U6MzM0NzM1"},"images":[],"artists":[{"idRaw":680595,"image":{"imageUrlTemplate":"//images.universal-music.de/img/assets/334/334738/{ratio}/{width}/i-heart-sharks-2014.jpg","headline":"I Heart Sharks 2014","id":"SW1hZ2U6MzM0NzM4"},"id":"QXJ0aXN0OjY4MDU5NQ==","color":null,"urlAlias":"i-heart-sharks","screenname":"I Heart Sharks"}],"date":"2014-03-11 17:37:00","__typename":"Article","idRaw":227172,"createdDate":"2014-03-11 17:37:15","modifiedDate":"2014-03-11 17:52:37","seoKeywords":"i heart sharks, i heart sharks live, i heart sharks tour, anthems, to be young","seoDescription":"I Heart Sharks veröffentlichen am 28. März 2014 ein neues Album namens \"Anthems\". Hier könnt ihr reinhören und erfahrt, wo das Album wie vorbestellbar ist.","copyright":"","links":[{"id":"TGluazoyMDk1Nzc=","headline":"I Heart Sharks Album \"Anthems\": Hier informieren","url":"http://www.universal-music.de/i-heart-sharks/diskografie/detail/product:195786/anthems"},{"id":"TGluazoyMDk1Nzg=","headline":"I Heart Sharks Video \"To Be Young\": Hier ansehen","url":"http://www.universal-music.de/i-heart-sharks/videos/detail/video:334812/to-be-young"}]},"_artist1z0Nej":{"idRaw":680595,"id":"QXJ0aXN0OjY4MDU5NQ==","_products4cM781":{"edges":[{"node":{"id":"UHJvZHVjdDoxOTU3ODY=","idRaw":195786,"versionTitle":null,"__typename":"Product","isBackstage":false,"headline":"Anthems","artists":[{"color":null,"urlAlias":"i-heart-sharks","screenname":"I Heart Sharks","image":{"imageUrlTemplate":"//images.universal-music.de/img/assets/334/334738/{ratio}/{width}/i-heart-sharks-2014.jpg","headline":"I Heart Sharks 2014","id":"SW1hZ2U6MzM0NzM4"},"id":"QXJ0aXN0OjY4MDU5NQ=="}],"cover":{"headline":null,"imageUrlTemplate":"//images.universal-music.de/img/assets/335/335584/{ratio}/{width}/.jpg","id":"SW1hZ2U6MzM1NTg0"},"seoKeywords":null,"seoDescription":"Mit \"Anthems\" veröffentlicht das Trio I Heart Sharks sein nunmehr zweites Album. Der \"Summer\" Nachfolger überzeugt mit einer gelungenen Symbiose aus","hasSoundfiles":true},"cursor":"MTk1Nzg2KysrMjAxNC0wMy0yOA=="}],"pageInfo":{"hasNextPage":false,"hasPreviousPage":false}},"_productsZBJev":{"edges":[{"node":{"id":"UHJvZHVjdDoxOTU3ODY=","idRaw":195786},"cursor":"MTk1Nzg2KysrMjAxNC0wMy0yOA=="}],"pageInfo":{"hasNextPage":false,"hasPreviousPage":false}}}}}},{"query":{"calls":[{"kind":"Call","name":"channel","metadata":{"type":"Int!"},"value":{"kind":"CallValue","callValue":10000}}],"children":[{"children":[{"calls":[{"kind":"Call","name":"urlAlias","metadata":{"type":null},"value":{"kind":"CallValue","callValue":"i-heart-sharks"}}],"children":[{"calls":[],"children":[],"fieldName":"urlAlias","kind":"Field","metadata":{},"type":"String"},{"calls":[],"children":[],"fieldName":"screenname","kind":"Field","metadata":{},"type":"String"},{"calls":[],"children":[],"fieldName":"color","kind":"Field","metadata":{},"type":"String"},{"calls":[],"children":[],"fieldName":"themeType","kind":"Field","metadata":{},"type":"String"},{"calls":[],"children":[{"calls":[],"children":[],"fieldName":"name","kind":"Field","metadata":{},"type":"String"},{"calls":[],"children":[],"fieldName":"id","kind":"Field","metadata":{"isGenerated":true,"isRequisite":true},"type":"ID"}],"fieldName":"divisions","kind":"Field","metadata":{"canHaveSubselections":true,"isPlural":true},"type":"Division"},{"calls":[],"children":[{"calls":[],"children":[{"calls":[],"children":[],"fieldName":"name","kind":"Field","metadata":{},"type":"String"},{"calls":[],"children":[],"fieldName":"id","kind":"Field","metadata":{"isGenerated":true,"isRequisite":true},"type":"ID"}],"fieldName":"parentCategory","kind":"Field","metadata":{"canHaveSubselections":true},"type":"Category"},{"calls":[],"children":[],"fieldName":"id","kind":"Field","metadata":{"isGenerated":true,"isRequisite":true},"type":"ID"}],"fieldName":"subgenres","kind":"Field","metadata":{"canHaveSubselections":true,"isPlural":true},"type":"Category"},{"calls":[],"children":[],"fieldName":"id","kind":"Field","metadata":{"isGenerated":true,"isRequisite":true},"type":"ID"},{"children":[{"calls":[],"children":[],"fieldName":"screenname","kind":"Field","metadata":{},"type":"String"},{"calls":[],"children":[{"calls":[],"children":[],"fieldName":"type","kind":"Field","metadata":{},"type":"ExternalReferenceType"},{"calls":[],"children":[],"fieldName":"value","kind":"Field","metadata":{},"type":"String"},{"calls":[],"children":[],"fieldName":"id","kind":"Field","metadata":{"isGenerated":true,"isRequisite":true},"type":"ID"}],"fieldName":"externalReferences","kind":"Field","metadata":{"canHaveSubselections":true,"isPlural":true},"type":"ExternalReference"},{"calls":[],"children":[],"fieldName":"id","kind":"Field","metadata":{"isGenerated":true,"isRequisite":true},"type":"ID"},{"children":[{"calls":[],"children":[],"fieldName":"urlAlias","kind":"Field","metadata":{},"type":"String"},{"calls":[],"children":[],"fieldName":"themeType","kind":"Field","metadata":{},"type":"String"},{"alias":"news","calls":[{"kind":"Call","name":"first","metadata":{"type":"Int"},"value":{"kind":"CallValue","callValue":1}},{"kind":"Call","name":"type","metadata":{"type":"ArticleType"},"value":{"kind":"CallValue","callValue":"NEUIGKEIT"}}],"children":[{"calls":[],"children":[{"calls":[],"children":[{"calls":[],"children":[],"fieldName":"id","kind":"Field","metadata":{"isRequisite":true},"type":"ID"}],"fieldName":"node","kind":"Field","metadata":{"canHaveSubselections":true,"isRequisite":true},"type":"Article"},{"calls":[],"children":[],"fieldName":"cursor","kind":"Field","metadata":{"isGenerated":true,"isRequisite":true},"type":"String"}],"fieldName":"edges","kind":"Field","metadata":{"canHaveSubselections":true,"isPlural":true},"type":"ArticleEdge"},{"calls":[],"children":[{"calls":[],"children":[],"fieldName":"hasNextPage","kind":"Field","metadata":{"isGenerated":true,"isRequisite":true},"type":"Boolean"},{"calls":[],"children":[],"fieldName":"hasPreviousPage","kind":"Field","metadata":{"isGenerated":true,"isRequisite":true},"type":"Boolean"}],"fieldName":"pageInfo","kind":"Field","metadata":{"canHaveSubselections":true,"isGenerated":true,"isRequisite":true},"type":"PageInfo"}],"fieldName":"articles","kind":"Field","metadata":{"canHaveSubselections":true,"isConnection":true},"type":"ArticleConnection"},{"alias":"music","calls":[{"kind":"Call","name":"first","metadata":{"type":"Int"},"value":{"kind":"CallValue","callValue":1}}],"children":[{"calls":[],"children":[{"calls":[],"children":[{"calls":[],"children":[],"fieldName":"id","kind":"Field","metadata":{"isRequisite":true},"type":"ID"}],"fieldName":"node","kind":"Field","metadata":{"canHaveSubselections":true,"isRequisite":true},"type":"Product"},{"calls":[],"children":[],"fieldName":"cursor","kind":"Field","metadata":{"isGenerated":true,"isRequisite":true},"type":"String"}],"fieldName":"edges","kind":"Field","metadata":{"canHaveSubselections":true,"isPlural":true},"type":"ProductEdge"},{"calls":[],"children":[{"calls":[],"children":[],"fieldName":"hasNextPage","kind":"Field","metadata":{"isGenerated":true,"isRequisite":true},"type":"Boolean"},{"calls":[],"children":[],"fieldName":"hasPreviousPage","kind":"Field","metadata":{"isGenerated":true,"isRequisite":true},"type":"Boolean"}],"fieldName":"pageInfo","kind":"Field","metadata":{"canHaveSubselections":true,"isGenerated":true,"isRequisite":true},"type":"PageInfo"}],"fieldName":"products","kind":"Field","metadata":{"canHaveSubselections":true,"isConnection":true},"type":"ProductConnection"},{"calls":[{"kind":"Call","name":"first","metadata":{"type":"Int"},"value":{"kind":"CallValue","callValue":1}}],"children":[{"calls":[],"children":[{"calls":[],"children":[{"calls":[],"children":[],"fieldName":"id","kind":"Field","metadata":{"isRequisite":true},"type":"ID"}],"fieldName":"node","kind":"Field","metadata":{"canHaveSubselections":true,"isRequisite":true},"type":"Video"},{"calls":[],"children":[],"fieldName":"cursor","kind":"Field","metadata":{"isGenerated":true,"isRequisite":true},"type":"String"}],"fieldName":"edges","kind":"Field","metadata":{"canHaveSubselections":true,"isPlural":true},"type":"VideoEdge"},{"calls":[],"children":[{"calls":[],"children":[],"fieldName":"hasNextPage","kind":"Field","metadata":{"isGenerated":true,"isRequisite":true},"type":"Boolean"},{"calls":[],"children":[],"fieldName":"hasPreviousPage","kind":"Field","metadata":{"isGenerated":true,"isRequisite":true},"type":"Boolean"}],"fieldName":"pageInfo","kind":"Field","metadata":{"canHaveSubselections":true,"isGenerated":true,"isRequisite":true},"type":"PageInfo"}],"fieldName":"videos","kind":"Field","metadata":{"canHaveSubselections":true,"isConnection":true},"type":"VideoConnection"},{"calls":[{"kind":"Call","name":"first","metadata":{"type":"Int"},"value":{"kind":"CallValue","callValue":1}},{"kind":"Call","name":"dateFrom","metadata":{"type":null},"value":{"kind":"CallValue","callValue":"now"}},{"kind":"Call","name":"onlyGsaCountries","metadata":{"type":null},"value":{"kind":"CallValue","callValue":true}}],"children":[{"calls":[],"children":[{"calls":[],"children":[{"calls":[],"children":[],"fieldName":"id","kind":"Field","metadata":{"isRequisite":true},"type":"ID"}],"fieldName":"node","kind":"Field","metadata":{"canHaveSubselections":true,"isRequisite":true},"type":"LiveEvent"},{"calls":[],"children":[],"fieldName":"cursor","kind":"Field","metadata":{"isGenerated":true,"isRequisite":true},"type":"String"}],"fieldName":"edges","kind":"Field","metadata":{"canHaveSubselections":true,"isPlural":true},"type":"LiveEventEdge"},{"calls":[],"children":[{"calls":[],"children":[],"fieldName":"hasNextPage","kind":"Field","metadata":{"isGenerated":true,"isRequisite":true},"type":"Boolean"},{"calls":[],"children":[],"fieldName":"hasPreviousPage","kind":"Field","metadata":{"isGenerated":true,"isRequisite":true},"type":"Boolean"}],"fieldName":"pageInfo","kind":"Field","metadata":{"canHaveSubselections":true,"isGenerated":true,"isRequisite":true},"type":"PageInfo"}],"fieldName":"liveEvents","kind":"Field","metadata":{"canHaveSubselections":true,"isConnection":true},"type":"LiveEventConnection"},{"calls":[{"kind":"Call","name":"first","metadata":{"type":"Int"},"value":{"kind":"CallValue","callValue":1}},{"kind":"Call","name":"dateFrom","metadata":{"type":null},"value":{"kind":"CallValue","callValue":"now"}}],"children":[{"calls":[],"children":[{"calls":[],"children":[{"calls":[],"children":[],"fieldName":"id","kind":"Field","metadata":{"isRequisite":true},"type":"ID"}],"fieldName":"node","kind":"Field","metadata":{"canHaveSubselections":true,"isRequisite":true},"type":"MediaEvent"},{"calls":[],"children":[],"fieldName":"cursor","kind":"Field","metadata":{"isGenerated":true,"isRequisite":true},"type":"String"}],"fieldName":"edges","kind":"Field","metadata":{"canHaveSubselections":true,"isPlural":true},"type":"MediaEventEdge"},{"calls":[],"children":[{"calls":[],"children":[],"fieldName":"hasNextPage","kind":"Field","metadata":{"isGenerated":true,"isRequisite":true},"type":"Boolean"},{"calls":[],"children":[],"fieldName":"hasPreviousPage","kind":"Field","metadata":{"isGenerated":true,"isRequisite":true},"type":"Boolean"}],"fieldName":"pageInfo","kind":"Field","metadata":{"canHaveSubselections":true,"isGenerated":true,"isRequisite":true},"type":"PageInfo"}],"fieldName":"mediaEvents","kind":"Field","metadata":{"canHaveSubselections":true,"isConnection":true},"type":"MediaEventConnection"},{"calls":[{"kind":"Call","name":"first","metadata":{"type":"Int"},"value":{"kind":"CallValue","callValue":1}}],"children":[{"calls":[],"children":[{"calls":[],"children":[{"calls":[],"children":[],"fieldName":"id","kind":"Field","metadata":{"isRequisite":true},"type":"ID"},{"calls":[],"children":[{"calls":[],"children":[],"fieldName":"id","kind":"Field","metadata":{"isRequisite":true},"type":"ID"}],"fieldName":"image","kind":"Field","metadata":{"canHaveSubselections":true},"type":"Image"}],"fieldName":"node","kind":"Field","metadata":{"canHaveSubselections":true,"isRequisite":true},"type":"Collection"},{"calls":[],"children":[],"fieldName":"cursor","kind":"Field","metadata":{"isGenerated":true,"isRequisite":true},"type":"String"}],"fieldName":"edges","kind":"Field","metadata":{"canHaveSubselections":true,"isPlural":true},"type":"CollectionEdge"},{"calls":[],"children":[{"calls":[],"children":[],"fieldName":"hasNextPage","kind":"Field","metadata":{"isGenerated":true,"isRequisite":true},"type":"Boolean"},{"calls":[],"children":[],"fieldName":"hasPreviousPage","kind":"Field","metadata":{"isGenerated":true,"isRequisite":true},"type":"Boolean"}],"fieldName":"pageInfo","kind":"Field","metadata":{"canHaveSubselections":true,"isGenerated":true,"isRequisite":true},"type":"PageInfo"}],"fieldName":"imageCollections","kind":"Field","metadata":{"canHaveSubselections":true,"isConnection":true},"type":"CollectionConnection"},{"alias":"biography","calls":[{"kind":"Call","name":"first","metadata":{"type":"Int"},"value":{"kind":"CallValue","callValue":1}},{"kind":"Call","name":"type","metadata":{"type":"ArticleType"},"value":{"kind":"CallValue","callValue":"BIOGRAFIE"}}],"children":[{"calls":[],"children":[{"calls":[],"children":[{"calls":[],"children":[],"fieldName":"id","kind":"Field","metadata":{"isRequisite":true},"type":"ID"}],"fieldName":"node","kind":"Field","metadata":{"canHaveSubselections":true,"isRequisite":true},"type":"Article"},{"calls":[],"children":[],"fieldName":"cursor","kind":"Field","metadata":{"isGenerated":true,"isRequisite":true},"type":"String"}],"fieldName":"edges","kind":"Field","metadata":{"canHaveSubselections":true,"isPlural":true},"type":"ArticleEdge"},{"calls":[],"children":[{"calls":[],"children":[],"fieldName":"hasNextPage","kind":"Field","metadata":{"isGenerated":true,"isRequisite":true},"type":"Boolean"},{"calls":[],"children":[],"fieldName":"hasPreviousPage","kind":"Field","metadata":{"isGenerated":true,"isRequisite":true},"type":"Boolean"}],"fieldName":"pageInfo","kind":"Field","metadata":{"canHaveSubselections":true,"isGenerated":true,"isRequisite":true},"type":"PageInfo"}],"fieldName":"articles","kind":"Field","metadata":{"canHaveSubselections":true,"isConnection":true},"type":"ArticleConnection"},{"calls":[{"kind":"Call","name":"first","metadata":{"type":"Int"},"value":{"kind":"CallValue","callValue":2}}],"children":[{"calls":[],"children":[{"calls":[],"children":[{"calls":[],"children":[],"fieldName":"idRaw","kind":"Field","metadata":{},"type":"Int"},{"calls":[],"children":[],"fieldName":"headline","kind":"Field","metadata":{},"type":"String"},{"calls":[],"children":[],"fieldName":"id","kind":"Field","metadata":{"isGenerated":true,"isRequisite":true},"type":"ID"}],"fieldName":"node","kind":"Field","metadata":{"canHaveSubselections":true,"isRequisite":true},"type":"Action"},{"calls":[],"children":[],"fieldName":"cursor","kind":"Field","metadata":{"isGenerated":true,"isRequisite":true},"type":"String"}],"fieldName":"edges","kind":"Field","metadata":{"canHaveSubselections":true,"isPlural":true},"type":"ActionEdge"},{"calls":[],"children":[{"calls":[],"children":[],"fieldName":"hasNextPage","kind":"Field","metadata":{"isGenerated":true,"isRequisite":true},"type":"Boolean"},{"calls":[],"children":[],"fieldName":"hasPreviousPage","kind":"Field","metadata":{"isGenerated":true,"isRequisite":true},"type":"Boolean"}],"fieldName":"pageInfo","kind":"Field","metadata":{"canHaveSubselections":true,"isGenerated":true,"isRequisite":true},"type":"PageInfo"}],"fieldName":"actions","kind":"Field","metadata":{"canHaveSubselections":true,"isConnection":true},"type":"ActionConnection"},{"alias":"merch","calls":[{"kind":"Call","name":"first","metadata":{"type":"Int"},"value":{"kind":"CallValue","callValue":1}},{"kind":"Call","name":"group","metadata":{"type":"[ProductGroup]"},"value":[{"kind":"CallValue","callValue":"MERCH"}]}],"children":[{"calls":[],"children":[{"calls":[],"children":[{"calls":[],"children":[],"fieldName":"id","kind":"Field","metadata":{"isRequisite":true},"type":"ID"}],"fieldName":"node","kind":"Field","metadata":{"canHaveSubselections":true,"isRequisite":true},"type":"Product"},{"calls":[],"children":[],"fieldName":"cursor","kind":"Field","metadata":{"isGenerated":true,"isRequisite":true},"type":"String"}],"fieldName":"edges","kind":"Field","metadata":{"canHaveSubselections":true,"isPlural":true},"type":"ProductEdge"},{"calls":[],"children":[{"calls":[],"children":[],"fieldName":"hasNextPage","kind":"Field","metadata":{"isGenerated":true,"isRequisite":true},"type":"Boolean"},{"calls":[],"children":[],"fieldName":"hasPreviousPage","kind":"Field","metadata":{"isGenerated":true,"isRequisite":true},"type":"Boolean"}],"fieldName":"pageInfo","kind":"Field","metadata":{"canHaveSubselections":true,"isGenerated":true,"isRequisite":true},"type":"PageInfo"}],"fieldName":"products","kind":"Field","metadata":{"canHaveSubselections":true,"isConnection":true},"type":"ProductConnection"},{"calls":[],"children":[],"fieldName":"id","kind":"Field","metadata":{"isGenerated":true,"isRequisite":true},"type":"ID"},{"children":[{"calls":[],"children":[],"fieldName":"screenname","kind":"Field","metadata":{},"type":"String"},{"calls":[],"children":[],"fieldName":"urlAlias","kind":"Field","metadata":{},"type":"String"},{"calls":[],"children":[],"fieldName":"id","kind":"Field","metadata":{"isGenerated":true,"isRequisite":true},"type":"ID"}],"id":"iCK::client","kind":"Fragment","metadata":{"isAbstract":false,"plural":false},"name":"Index_ArtistRelayQL","type":"Artist"}],"id":"iCL::client","kind":"Fragment","metadata":{"isAbstract":false,"plural":false},"name":"ArtistNavBar_ArtistRelayQL","type":"Artist"}],"id":"iCM::client","kind":"Fragment","metadata":{"isAbstract":false,"plural":false},"name":"ArtistHeader_ArtistRelayQL","type":"Artist"},{"children":[{"calls":[],"children":[],"fieldName":"id","kind":"Field","metadata":{"isGenerated":true,"isRequisite":true},"type":"ID"},{"children":[{"calls":[],"children":[],"fieldName":"id","kind":"Field","metadata":{"isRequisite":true},"type":"ID"},{"calls":[],"children":[],"fieldName":"screenname","kind":"Field","metadata":{},"type":"String"},{"children":[{"calls":[],"children":[],"fieldName":"id","kind":"Field","metadata":{"isRequisite":true},"type":"ID"},{"calls":[],"children":[],"fieldName":"idRaw","kind":"Field","metadata":{},"type":"Int"}],"id":"iCN::client","kind":"Fragment","metadata":{"isAbstract":false,"plural":false},"name":"LikeUnlikeMutation_ArtistRelayQL","type":"Artist"}],"id":"iCO::client","kind":"Fragment","metadata":{"isAbstract":false,"plural":false},"name":"LikeableArtistContainer_ArtistRelayQL","type":"Artist"}],"id":"iCP::client","kind":"Fragment","metadata":{"isAbstract":false,"plural":false},"name":"AutoLikeArtist_ArtistRelayQL","type":"Artist"}],"fieldName":"artist","kind":"Field","metadata":{"canHaveSubselections":true},"type":"Artist"}],"id":"iCQ::client","kind":"Fragment","metadata":{"isAbstract":false,"plural":false},"name":"ArtistWrapper_ApiRelayQL","type":"UniversalMusic"}],"directives":[],"fieldName":"universalMusic","isDeferred":false,"kind":"Query","metadata":{"identifyingArgName":"channel","identifyingArgType":"Int!","isAbstract":false,"isPlural":false},"name":"Api","type":"UniversalMusic"},"response":{"universalMusic":{"_artist1z0Nej":{"urlAlias":"i-heart-sharks","screenname":"I Heart Sharks","color":null,"themeType":"contributor","divisions":[{"name":"Universal Music Domestic Polydor/Island","id":"RGl2aXNpb246Mg=="}],"subgenres":[{"parentCategory":{"name":"POP","id":"Q2F0ZWdvcnk6MTMxNg=="},"id":"Q2F0ZWdvcnk6MTMxNw=="}],"id":"QXJ0aXN0OjY4MDU5NQ==","externalReferences":[{"type":"FACEBOOK","value":"115871045576","id":"RXh0ZXJuYWxSZWZlcmVuY2U6NzIwMzE="},{"type":"SPOTIFY_PLAY_BUTTON","value":"spotify:user:digsterdeutschland:playlist:0WgKHUksjYUrIuUTYXgbfQ","id":"RXh0ZXJuYWxSZWZlcmVuY2U6NzQ5NDc="}],"_articles2XqS9l":{"edges":[{"node":{"id":"QXJ0aWNsZToyMjk0NzI="},"cursor":"MjI5NDcyKysrMjAxNC0wNy0yOFQxNTo0MTowMA=="}],"pageInfo":{"hasNextPage":true,"hasPreviousPage":false}},"_products2PRCo":{"edges":[{"node":{"id":"UHJvZHVjdDoxOTU3ODY="},"cursor":"MTk1Nzg2KysrMjAxNC0wMy0yOA=="}],"pageInfo":{"hasNextPage":true,"hasPreviousPage":false}},"_videos2Tn6C2":{"edges":[{"node":{"id":"VmlkZW86MzM0ODEy"},"cursor":"MzM0ODEyKysrMjAxNC0wNC0wMlQxMTo1NzowMA=="}],"pageInfo":{"hasNextPage":true,"hasPreviousPage":false}},"_liveEvents2n1GpM":{"edges":[{"node":{"id":"TGl2ZUV2ZW50OjEwNjM5NDU="},"cursor":"MTA2Mzk0NSsrKzIwMTctMTItMDk="}],"pageInfo":{"hasNextPage":true,"hasPreviousPage":false}},"_mediaEvents1TyUCF":{"edges":[],"pageInfo":{"hasNextPage":false,"hasPreviousPage":false}},"_imageCollections3eCGj7":{"edges":[{"node":{"id":"Q29sbGVjdGlvbjozMzc4NQ==","image":null},"cursor":"MzM3ODUrKysyMDEzLTEwLTIxVDE3OjIxOjA1"}],"pageInfo":{"hasNextPage":false,"hasPreviousPage":false}},"_articlesAy9tt":{"edges":[{"node":{"id":"QXJ0aWNsZToyMjYxOTY="},"cursor":"MjI2MTk2KysrMjAxNC0wMS0wNlQxODowMTowMA=="}],"pageInfo":{"hasNextPage":false,"hasPreviousPage":false}},"_actions3OWk1f":{"edges":[],"pageInfo":{"hasNextPage":false,"hasPreviousPage":false}},"_productsdx8Oq":{"edges":[],"pageInfo":{"hasNextPage":false,"hasPreviousPage":false}},"idRaw":680595}}}}]
I Heart Sharks | News | Hier in "Anthems" reinhören und jetzt das neue I Heart Sharks Album vorbestellen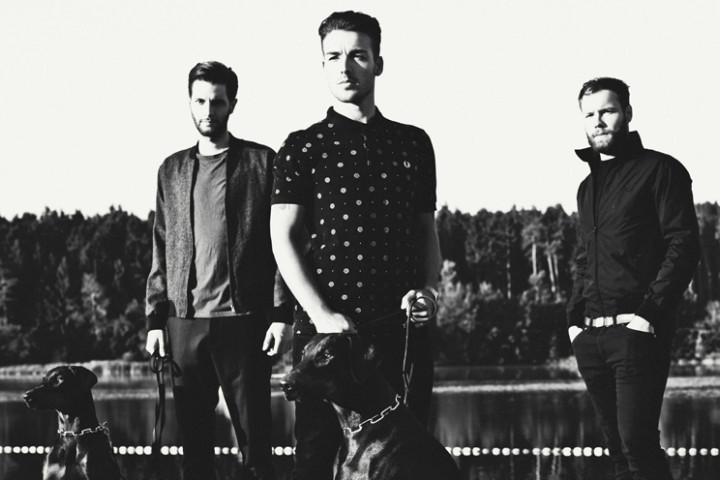 11.03.2014
Hier in "Anthems" reinhören und jetzt das neue I Heart Sharks Album vorbestellen
Wie wir euch bereits berichtet haben
, steht ein neues
I Heart Sharks
Album
in den Startlöchern: "
Anthems
" erscheint am
28. März 2014
und wirft schon jetzt große Schatten voraus. Kein Wunder, bei solch einem Namen. Wie ihr jedoch im
Trailer
über diesem Artikel bereits hören könnt, trifft dieser Album-Titel auf zahlreiche der 14 neuen I Heart Sharks Songs zu. 
"Anthems" jetzt digital oder als CD vorbestellen
Ihr möchtet sicher stellen, dass ihr zu den ersten gehören werdet, die sich das neue I Heart Sharks Album in Dauerschleife anhören können? Kein Problem, denn "Anthems" ist vorbestellbar – sowohl in einer digitalen Version als auch auf klassischer CD. Um die Wartezeit bis zur Veröffentlichung zu versüßen, warten im
Video-Bereich
einige Versionen der neuen I Heart Sharks
Single
"
To Be Young
" zum immer wieder ansehen auf euch.