\n\n

Mark Owen präsentiert sein brandneues Video zum Song \"S.A.D.\" aus dem aktuellen Album \"The Art Of Doing Nothing\". Während der Brite im Video zur ersten Singleauskopplung \"Stars\" noch im Raumanzug durch Berlin stapfte, ist der Take-That-Sänger in seinem neuen Video ausschließlich im Studio zu sehen. Auch wenn der Songtitel anderes vermuten lässt, entwickelt das Video eine sympathische und freundliche Atmospähre.

\n

Ihr wollt mehr hören von Mark Owen? Sein aktuelles Album \"The Art Of Doing Nothing\" gibt's auf iTunes und Amazon.

","teaserText":"

Nach Mark Owens wunderschönem Astronauten-Video \"Stars\" zeigen wir euch mit \"S.A.D.\" einen weiteren Clip aus Marks aktuellem Album \"The Art Of Doin Nothing\". Jetzt ansehen!

","teaserImage":{"imageUrlTemplate":"//images.universal-music.de/img/assets/325/325068/{ratio}/{width}/mark-owen-sing-schon.jpg","id":"SW1hZ2U6MzI1MDY4"},"images":[],"artists":[{"idRaw":519015,"image":{"imageUrlTemplate":"//images.universal-music.de/img/assets/321/321359/{ratio}/{width}/mark-owen-header.jpg","headline":"Mark Owen Header","id":"SW1hZ2U6MzIxMzU5"},"id":"QXJ0aXN0OjUxOTAxNQ==","color":null,"urlAlias":"mark-owen","screenname":"Mark Owen"}],"date":"2013-07-15 17:25:00","__typename":"Article","idRaw":223246,"createdDate":"2013-07-15 15:30:01","modifiedDate":"2013-07-15 17:26:30","seoKeywords":"mark owen, s.a.d., the art of doing nothing, itunes, amazon, video, premiere, take that","seoDescription":"Nach Mark Owens wunderschönem Astronauten-Video \"Stars\" zeigen wir euch mit \"S.A.D.\" einen weiteren Clip aus Marks aktuellem Album \"The Art Of Doin Nothing\". Jetzt ansehen!","copyright":"","links":[]},"_artist31Qb9N":{"idRaw":519015,"id":"QXJ0aXN0OjUxOTAxNQ==","_products4cM781":{"edges":[{"node":{"id":"UHJvZHVjdDoxOTE5MDc=","idRaw":191907,"versionTitle":"Limited Deluxe Edition","__typename":"Product","isBackstage":false,"headline":"The Art Of Doing Nothing","artists":[{"color":null,"urlAlias":"mark-owen","screenname":"Mark Owen","image":{"imageUrlTemplate":"//images.universal-music.de/img/assets/321/321359/{ratio}/{width}/mark-owen-header.jpg","headline":"Mark Owen Header","id":"SW1hZ2U6MzIxMzU5"},"id":"QXJ0aXN0OjUxOTAxNQ=="}],"cover":{"headline":"The Art Of Doing Nothing (Ltd. Deluxe Edt.): Owen,Mark","imageUrlTemplate":"//images.universal-music.de/img/assets/321/321485/{ratio}/{width}/the-art-of-doing-nothing-ltd-deluxe-edt-owenmark.jpg","id":"SW1hZ2U6MzIxNDg1"},"seoKeywords":null,"seoDescription":"Mark Owen ist zurück. \"The Art Of Doing Nothing\" ist ein Album, das offener, gewagter und vielschichtiger klingt als all seine Vorgänger: Aufgenommen in","hasSoundfiles":true},"cursor":"MTkxOTA3KysrMjAxMy0wNi0wNw=="},{"node":{"id":"UHJvZHVjdDoxOTE4NjU=","idRaw":191865,"versionTitle":"","__typename":"Product","isBackstage":false,"headline":"Stars","artists":[{"color":null,"urlAlias":"mark-owen","screenname":"Mark Owen","image":{"imageUrlTemplate":"//images.universal-music.de/img/assets/321/321359/{ratio}/{width}/mark-owen-header.jpg","headline":"Mark Owen Header","id":"SW1hZ2U6MzIxMzU5"},"id":"QXJ0aXN0OjUxOTAxNQ=="}],"cover":{"headline":"Stars Cover Mark Owen 2013","imageUrlTemplate":"//images.universal-music.de/img/assets/321/321255/{ratio}/{width}/stars-cover-mark-owen-2013.jpg","id":"SW1hZ2U6MzIxMjU1"},"seoKeywords":"","seoDescription":"Die erste Single \"Stars\" aus Mark Owens neuem Album \"The Art Of Doing Nothing\" ist ein intensiver Pop-Track, der unter die Haut geht. Er klingt vertraulich und","hasSoundfiles":false},"cursor":"MTkxODY1KysrMjAxMy0wNS0wNQ=="}],"pageInfo":{"hasNextPage":false,"hasPreviousPage":false}},"_productsZBJev":{"edges":[{"node":{"id":"UHJvZHVjdDoxOTE5MDc=","idRaw":191907},"cursor":"MTkxOTA3KysrMjAxMy0wNi0wNw=="}],"pageInfo":{"hasNextPage":false,"hasPreviousPage":false}}}}}}]
Mark Owen | News | Neues Mark Owen Video "S.A.D." mit Ren Harvieu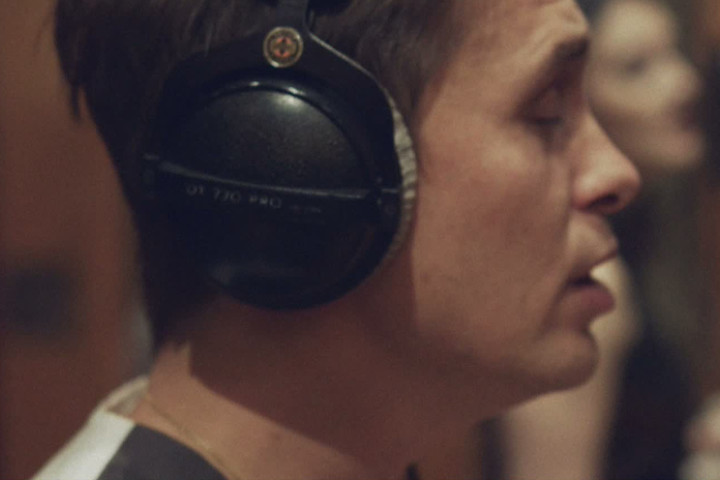 15.07.2013
Neues Mark Owen Video "S.A.D." mit Ren Harvieu
Mark Owen
präsentiert sein brandneues
Video
zum Song "
S.A.D.
" aus dem aktuellen Album "
The Art Of Doing Nothing
". Während der Brite im Video zur ersten Singleauskopplung "
Stars
" noch im Raumanzug durch Berlin stapfte, ist der
Take-That
-Sänger in seinem neuen Video ausschließlich im Studio zu sehen. Auch wenn der Songtitel anderes vermuten lässt, entwickelt das Video eine sympathische und freundliche Atmospähre.