\n\n

\n

Rihanna und ihr deutsches Team wünschen euch frohe Weihnachten! Während sich karibische Schönheit noch immer über ihre beiden Grammy-Nominierung in den Kategorien \"Best Pop Duo / Group Performance\" und \"Best Urban Contemporary Album\" freut, haben wir ein Video für euch rausgesucht, um euch ein wenig in die richtige Stimmung zu bringen.

\n
\"Shine Beautiful Like A Diamond In The Sky\": Mit Rihanna zur festlichen Stimmung
\n

Seht über diesem Artikel den offiziellen Musikclip zur Single \"Diamonds\", die zusammen mit ihrem Album \"Unapologetic\" veröffentlicht wurde. Aktuell erobert RiRi übrigens weiterhin die Charts mit ihrem Eminem Featuring \"The Monster\" aus seinem Album \"The Marshall Mathers LP 2\". Könnte das vielleicht ein Last Minute Weihnachtsgeschenk sein?! Frohe Feiertage!

\n

>>> Viele weitere Videos von Rihanna gibt es hier

\n

","teaserText":"

Rihanna und ihr deutsches Team wünschen euch frohe Weihnachten! Hier erwarten euch ein wenig ruhigere Töne der Pop-Prinzessin.

","teaserImage":{"imageUrlTemplate":"//images.universal-music.de/img/assets/283/283750/{ratio}/{width}/rihanna-2011.jpg","id":"SW1hZ2U6MjgzNzUw"},"images":[],"artists":[{"idRaw":525338,"image":{"imageUrlTemplate":"//images.universal-music.de/img/assets/449/449987/{ratio}/{width}/rihanna-2016.jpg","headline":"Rihanna 2016","id":"SW1hZ2U6NDQ5OTg3"},"id":"QXJ0aXN0OjUyNTMzOA==","color":"#e32026","urlAlias":"rihanna","screenname":"Rihanna"}],"date":"2013-12-22 08:40:00","__typename":"Article","idRaw":226149,"createdDate":"2013-12-21 20:18:50","modifiedDate":"2013-12-21 20:30:36","seoKeywords":"rihanna, weihnachten, diamonds, video, grammy,","seoDescription":"Rihanna und ihr deutsches Team wünschen euch frohe Weihnachten! Hier erwarten euch ein wenig ruhigere Töne der Pop-Prinzessin.","copyright":"","links":[]},"_artist1Ey3Tg":{"idRaw":525338,"id":"QXJ0aXN0OjUyNTMzOA==","_products4cM781":{"edges":[{"node":{"id":"UHJvZHVjdDozNTEyOTU=","idRaw":351295,"versionTitle":null,"__typename":"Product","isBackstage":false,"headline":"Sledgehammer","artists":[{"color":"#e32026","urlAlias":"rihanna","screenname":"Rihanna","image":{"imageUrlTemplate":"//images.universal-music.de/img/assets/449/449987/{ratio}/{width}/rihanna-2016.jpg","headline":"Rihanna 2016","id":"SW1hZ2U6NDQ5OTg3"},"id":"QXJ0aXN0OjUyNTMzOA=="}],"cover":{"headline":"Sledgehammer","imageUrlTemplate":"//images.universal-music.de/img/assets/405/405166/{ratio}/{width}/sledgehammer.jpg","id":"SW1hZ2U6NDA1MTY2"},"seoKeywords":null,"seoDescription":"Für den Kino-Blockbuster \"Star Trek Beyond\" liefert Superstar Rihanna mit \"Sledgehammer\" den Titelsong ab. Der Track zum Film mit Chris Pine, Zachary Quinto,","hasSoundfiles":true},"cursor":"MzUxMjk1KysrMjAxNi0wNi0yOQ=="},{"node":{"id":"UHJvZHVjdDozNDg3NDQ=","idRaw":348744,"versionTitle":"","__typename":"Product","isBackstage":false,"headline":"Needed Me","artists":[{"color":"#e32026","urlAlias":"rihanna","screenname":"Rihanna","image":{"imageUrlTemplate":"//images.universal-music.de/img/assets/449/449987/{ratio}/{width}/rihanna-2016.jpg","headline":"Rihanna 2016","id":"SW1hZ2U6NDQ5OTg3"},"id":"QXJ0aXN0OjUyNTMzOA=="}],"cover":{"headline":"RIhanna Needed Me Cover","imageUrlTemplate":"//images.universal-music.de/img/assets/405/405178/{ratio}/{width}/rihanna-needed-me-cover.jpg","id":"SW1hZ2U6NDA1MTc4"},"seoKeywords":null,"seoDescription":"Mit \"Needed Me\" veröffentlicht Rihanna einen weiteren Song aus ihrem Erfolgs-Album \"ANTI\". Im bildgewaltigen Video zum Track geizt die \"Work\"-Hitmakerin","hasSoundfiles":false},"cursor":"MzQ4NzQ0KysrMjAxNi0wNi0wMg=="},{"node":{"id":"UHJvZHVjdDozMzU5NjQ=","idRaw":335964,"versionTitle":"Deluxe-Version","__typename":"Product","isBackstage":false,"headline":"ANTI","artists":[{"color":"#e32026","urlAlias":"rihanna","screenname":"Rihanna","image":{"imageUrlTemplate":"//images.universal-music.de/img/assets/449/449987/{ratio}/{width}/rihanna-2016.jpg","headline":"Rihanna 2016","id":"SW1hZ2U6NDQ5OTg3"},"id":"QXJ0aXN0OjUyNTMzOA=="}],"cover":{"headline":"Anti (Ltd. Deluxe Edt.)","imageUrlTemplate":"//images.universal-music.de/img/assets/393/393304/{ratio}/{width}/anti-ltd-deluxe-edt.jpg","id":"SW1hZ2U6MzkzMzA0"},"seoKeywords":null,"seoDescription":"Rihanna präsentiert ihr achtes Studio-Album \"ANTI\". Die Platte beinhaltet Songwriting und Produktionen von The Weeknd, Timbaland, The-Dream, Travis Scott, DJ","hasSoundfiles":true},"cursor":"MzM1OTY0KysrMjAxNi0wMi0wNQ=="},{"node":{"id":"UHJvZHVjdDozMzU5NjM=","idRaw":335963,"versionTitle":"Standard-Version","__typename":"Product","isBackstage":false,"headline":"ANTI","artists":[{"color":"#e32026","urlAlias":"rihanna","screenname":"Rihanna","image":{"imageUrlTemplate":"//images.universal-music.de/img/assets/449/449987/{ratio}/{width}/rihanna-2016.jpg","headline":"Rihanna 2016","id":"SW1hZ2U6NDQ5OTg3"},"id":"QXJ0aXN0OjUyNTMzOA=="}],"cover":{"headline":"Anti","imageUrlTemplate":"//images.universal-music.de/img/assets/393/393299/{ratio}/{width}/anti.jpg","id":"SW1hZ2U6MzkzMjk5"},"seoKeywords":null,"seoDescription":"Rihanna präsentiert ihr achtes Studio-Album \"ANTI\". Die Platte beinhaltet Songwriting und Produktionen von The Weeknd, Timbaland, The-Dream, Travis Scott, DJ","hasSoundfiles":true},"cursor":"MzM1OTYzKysrMjAxNi0wMi0wNQ=="},{"node":{"id":"UHJvZHVjdDozMzU0NzE=","idRaw":335471,"versionTitle":null,"__typename":"Product","isBackstage":false,"headline":"Work featuring Drake","artists":[{"color":"#e32026","urlAlias":"rihanna","screenname":"Rihanna","image":{"imageUrlTemplate":"//images.universal-music.de/img/assets/449/449987/{ratio}/{width}/rihanna-2016.jpg","headline":"Rihanna 2016","id":"SW1hZ2U6NDQ5OTg3"},"id":"QXJ0aXN0OjUyNTMzOA=="},{"color":"#d2a77d","urlAlias":"drake","screenname":"Drake","image":{"imageUrlTemplate":"//images.universal-music.de/img/assets/417/417300/{ratio}/{width}/drake.jpg","headline":"Drake","id":"SW1hZ2U6NDE3MzAw"},"id":"QXJ0aXN0OjY1MzA5MQ=="}],"cover":{"headline":"Rihanna Work Singlecover","imageUrlTemplate":"//images.universal-music.de/img/assets/393/393165/{ratio}/{width}/rihanna-work-singlecover.jpg","id":"SW1hZ2U6MzkzMTY1"},"seoKeywords":null,"seoDescription":"Rihanna präsentiert mit \"Work\" feat. Drake einen Vorboten aus ihrem achten Studio-Album \"ANTI\". Mit der Kollaboration knüpfen Rihanna und Drake an den Erfolg","hasSoundfiles":true},"cursor":"MzM1NDcxKysrMjAxNi0wMS0yNw=="},{"node":{"id":"UHJvZHVjdDoyOTQzOTE=","idRaw":294391,"versionTitle":null,"__typename":"Product","isBackstage":false,"headline":"American Oxygen","artists":[{"color":"#e32026","urlAlias":"rihanna","screenname":"Rihanna","image":{"imageUrlTemplate":"//images.universal-music.de/img/assets/449/449987/{ratio}/{width}/rihanna-2016.jpg","headline":"Rihanna 2016","id":"SW1hZ2U6NDQ5OTg3"},"id":"QXJ0aXN0OjUyNTMzOA=="}],"cover":{"headline":"Rihanna American Oxygen Cover","imageUrlTemplate":"//images.universal-music.de/img/assets/366/366249/{ratio}/{width}/rihanna-american-oxygen-cover.jpg","id":"SW1hZ2U6MzY2MjQ5"},"seoKeywords":null,"seoDescription":"Mit der Single \"American Oxygen\" liefert Rihanna einen weiteren Vorgeschmack auf ihr achtes Studioalbum. Der Song ist weitaus politischer als die bereits","hasSoundfiles":true},"cursor":"Mjk0MzkxKysrMjAxNS0wNC0yMQ=="},{"node":{"id":"UHJvZHVjdDoyNzgyMzE=","idRaw":278231,"versionTitle":null,"__typename":"Product","isBackstage":false,"headline":"Bitch Better Have My Money","artists":[{"color":"#e32026","urlAlias":"rihanna","screenname":"Rihanna","image":{"imageUrlTemplate":"//images.universal-music.de/img/assets/449/449987/{ratio}/{width}/rihanna-2016.jpg","headline":"Rihanna 2016","id":"SW1hZ2U6NDQ5OTg3"},"id":"QXJ0aXN0OjUyNTMzOA=="}],"cover":{"headline":"Rihanna BBHMM Cover","imageUrlTemplate":"//images.universal-music.de/img/assets/365/365233/{ratio}/{width}/rihanna-bbhmm-cover.jpg","id":"SW1hZ2U6MzY1MjMz"},"seoKeywords":"","seoDescription":"Rihanna meldet sich nach ihrer Paul-McCartney-Kanye-West-Kollaboration zu FourFiveSeconds mit dem brandneuen Titel \"Bitch Better Have My Money\"","hasSoundfiles":false},"cursor":"Mjc4MjMxKysrMjAxNS0wMy0yNg=="}],"pageInfo":{"hasNextPage":true,"hasPreviousPage":false}},"_productsZBJev":{"edges":[{"node":{"id":"UHJvZHVjdDozMzU5NjQ=","idRaw":335964},"cursor":"MzM1OTY0KysrMjAxNi0wMi0wNQ=="}],"pageInfo":{"hasNextPage":true,"hasPreviousPage":false}}}}}},{"query":{"calls":[{"kind":"Call","name":"channel","metadata":{"type":"Int!"},"value":{"kind":"CallValue","callValue":10000}}],"children":[{"children":[{"calls":[{"kind":"Call","name":"urlAlias","metadata":{"type":null},"value":{"kind":"CallValue","callValue":"rihanna"}}],"children":[{"calls":[],"children":[],"fieldName":"urlAlias","kind":"Field","metadata":{},"type":"String"},{"calls":[],"children":[],"fieldName":"screenname","kind":"Field","metadata":{},"type":"String"},{"calls":[],"children":[],"fieldName":"color","kind":"Field","metadata":{},"type":"String"},{"calls":[],"children":[],"fieldName":"themeType","kind":"Field","metadata":{},"type":"String"},{"calls":[],"children":[{"calls":[],"children":[],"fieldName":"name","kind":"Field","metadata":{},"type":"String"},{"calls":[],"children":[],"fieldName":"id","kind":"Field","metadata":{"isGenerated":true,"isRequisite":true},"type":"ID"}],"fieldName":"divisions","kind":"Field","metadata":{"canHaveSubselections":true,"isPlural":true},"type":"Division"},{"calls":[],"children":[{"calls":[],"children":[{"calls":[],"children":[],"fieldName":"name","kind":"Field","metadata":{},"type":"String"},{"calls":[],"children":[],"fieldName":"id","kind":"Field","metadata":{"isGenerated":true,"isRequisite":true},"type":"ID"}],"fieldName":"parentCategory","kind":"Field","metadata":{"canHaveSubselections":true},"type":"Category"},{"calls":[],"children":[],"fieldName":"id","kind":"Field","metadata":{"isGenerated":true,"isRequisite":true},"type":"ID"}],"fieldName":"subgenres","kind":"Field","metadata":{"canHaveSubselections":true,"isPlural":true},"type":"Category"},{"calls":[],"children":[],"fieldName":"id","kind":"Field","metadata":{"isGenerated":true,"isRequisite":true},"type":"ID"},{"children":[{"calls":[],"children":[],"fieldName":"screenname","kind":"Field","metadata":{},"type":"String"},{"calls":[],"children":[{"calls":[],"children":[],"fieldName":"type","kind":"Field","metadata":{},"type":"ExternalReferenceType"},{"calls":[],"children":[],"fieldName":"value","kind":"Field","metadata":{},"type":"String"},{"calls":[],"children":[],"fieldName":"id","kind":"Field","metadata":{"isGenerated":true,"isRequisite":true},"type":"ID"}],"fieldName":"externalReferences","kind":"Field","metadata":{"canHaveSubselections":true,"isPlural":true},"type":"ExternalReference"},{"calls":[],"children":[],"fieldName":"id","kind":"Field","metadata":{"isGenerated":true,"isRequisite":true},"type":"ID"},{"children":[{"calls":[],"children":[],"fieldName":"urlAlias","kind":"Field","metadata":{},"type":"String"},{"calls":[],"children":[],"fieldName":"themeType","kind":"Field","metadata":{},"type":"String"},{"alias":"news","calls":[{"kind":"Call","name":"first","metadata":{"type":"Int"},"value":{"kind":"CallValue","callValue":1}},{"kind":"Call","name":"type","metadata":{"type":"ArticleType"},"value":{"kind":"CallValue","callValue":"NEUIGKEIT"}}],"children":[{"calls":[],"children":[{"calls":[],"children":[{"calls":[],"children":[],"fieldName":"id","kind":"Field","metadata":{"isRequisite":true},"type":"ID"}],"fieldName":"node","kind":"Field","metadata":{"canHaveSubselections":true,"isRequisite":true},"type":"Article"},{"calls":[],"children":[],"fieldName":"cursor","kind":"Field","metadata":{"isGenerated":true,"isRequisite":true},"type":"String"}],"fieldName":"edges","kind":"Field","metadata":{"canHaveSubselections":true,"isPlural":true},"type":"ArticleEdge"},{"calls":[],"children":[{"calls":[],"children":[],"fieldName":"hasNextPage","kind":"Field","metadata":{"isGenerated":true,"isRequisite":true},"type":"Boolean"},{"calls":[],"children":[],"fieldName":"hasPreviousPage","kind":"Field","metadata":{"isGenerated":true,"isRequisite":true},"type":"Boolean"}],"fieldName":"pageInfo","kind":"Field","metadata":{"canHaveSubselections":true,"isGenerated":true,"isRequisite":true},"type":"PageInfo"}],"fieldName":"articles","kind":"Field","metadata":{"canHaveSubselections":true,"isConnection":true},"type":"ArticleConnection"},{"alias":"music","calls":[{"kind":"Call","name":"first","metadata":{"type":"Int"},"value":{"kind":"CallValue","callValue":1}}],"children":[{"calls":[],"children":[{"calls":[],"children":[{"calls":[],"children":[],"fieldName":"id","kind":"Field","metadata":{"isRequisite":true},"type":"ID"}],"fieldName":"node","kind":"Field","metadata":{"canHaveSubselections":true,"isRequisite":true},"type":"Product"},{"calls":[],"children":[],"fieldName":"cursor","kind":"Field","metadata":{"isGenerated":true,"isRequisite":true},"type":"String"}],"fieldName":"edges","kind":"Field","metadata":{"canHaveSubselections":true,"isPlural":true},"type":"ProductEdge"},{"calls":[],"children":[{"calls":[],"children":[],"fieldName":"hasNextPage","kind":"Field","metadata":{"isGenerated":true,"isRequisite":true},"type":"Boolean"},{"calls":[],"children":[],"fieldName":"hasPreviousPage","kind":"Field","metadata":{"isGenerated":true,"isRequisite":true},"type":"Boolean"}],"fieldName":"pageInfo","kind":"Field","metadata":{"canHaveSubselections":true,"isGenerated":true,"isRequisite":true},"type":"PageInfo"}],"fieldName":"products","kind":"Field","metadata":{"canHaveSubselections":true,"isConnection":true},"type":"ProductConnection"},{"calls":[{"kind":"Call","name":"first","metadata":{"type":"Int"},"value":{"kind":"CallValue","callValue":1}}],"children":[{"calls":[],"children":[{"calls":[],"children":[{"calls":[],"children":[],"fieldName":"id","kind":"Field","metadata":{"isRequisite":true},"type":"ID"}],"fieldName":"node","kind":"Field","metadata":{"canHaveSubselections":true,"isRequisite":true},"type":"Video"},{"calls":[],"children":[],"fieldName":"cursor","kind":"Field","metadata":{"isGenerated":true,"isRequisite":true},"type":"String"}],"fieldName":"edges","kind":"Field","metadata":{"canHaveSubselections":true,"isPlural":true},"type":"VideoEdge"},{"calls":[],"children":[{"calls":[],"children":[],"fieldName":"hasNextPage","kind":"Field","metadata":{"isGenerated":true,"isRequisite":true},"type":"Boolean"},{"calls":[],"children":[],"fieldName":"hasPreviousPage","kind":"Field","metadata":{"isGenerated":true,"isRequisite":true},"type":"Boolean"}],"fieldName":"pageInfo","kind":"Field","metadata":{"canHaveSubselections":true,"isGenerated":true,"isRequisite":true},"type":"PageInfo"}],"fieldName":"videos","kind":"Field","metadata":{"canHaveSubselections":true,"isConnection":true},"type":"VideoConnection"},{"calls":[{"kind":"Call","name":"first","metadata":{"type":"Int"},"value":{"kind":"CallValue","callValue":1}},{"kind":"Call","name":"dateFrom","metadata":{"type":null},"value":{"kind":"CallValue","callValue":"now"}},{"kind":"Call","name":"onlyGsaCountries","metadata":{"type":null},"value":{"kind":"CallValue","callValue":true}}],"children":[{"calls":[],"children":[{"calls":[],"children":[{"calls":[],"children":[],"fieldName":"id","kind":"Field","metadata":{"isRequisite":true},"type":"ID"}],"fieldName":"node","kind":"Field","metadata":{"canHaveSubselections":true,"isRequisite":true},"type":"LiveEvent"},{"calls":[],"children":[],"fieldName":"cursor","kind":"Field","metadata":{"isGenerated":true,"isRequisite":true},"type":"String"}],"fieldName":"edges","kind":"Field","metadata":{"canHaveSubselections":true,"isPlural":true},"type":"LiveEventEdge"},{"calls":[],"children":[{"calls":[],"children":[],"fieldName":"hasNextPage","kind":"Field","metadata":{"isGenerated":true,"isRequisite":true},"type":"Boolean"},{"calls":[],"children":[],"fieldName":"hasPreviousPage","kind":"Field","metadata":{"isGenerated":true,"isRequisite":true},"type":"Boolean"}],"fieldName":"pageInfo","kind":"Field","metadata":{"canHaveSubselections":true,"isGenerated":true,"isRequisite":true},"type":"PageInfo"}],"fieldName":"liveEvents","kind":"Field","metadata":{"canHaveSubselections":true,"isConnection":true},"type":"LiveEventConnection"},{"calls":[{"kind":"Call","name":"first","metadata":{"type":"Int"},"value":{"kind":"CallValue","callValue":1}},{"kind":"Call","name":"dateFrom","metadata":{"type":null},"value":{"kind":"CallValue","callValue":"now"}}],"children":[{"calls":[],"children":[{"calls":[],"children":[{"calls":[],"children":[],"fieldName":"id","kind":"Field","metadata":{"isRequisite":true},"type":"ID"}],"fieldName":"node","kind":"Field","metadata":{"canHaveSubselections":true,"isRequisite":true},"type":"MediaEvent"},{"calls":[],"children":[],"fieldName":"cursor","kind":"Field","metadata":{"isGenerated":true,"isRequisite":true},"type":"String"}],"fieldName":"edges","kind":"Field","metadata":{"canHaveSubselections":true,"isPlural":true},"type":"MediaEventEdge"},{"calls":[],"children":[{"calls":[],"children":[],"fieldName":"hasNextPage","kind":"Field","metadata":{"isGenerated":true,"isRequisite":true},"type":"Boolean"},{"calls":[],"children":[],"fieldName":"hasPreviousPage","kind":"Field","metadata":{"isGenerated":true,"isRequisite":true},"type":"Boolean"}],"fieldName":"pageInfo","kind":"Field","metadata":{"canHaveSubselections":true,"isGenerated":true,"isRequisite":true},"type":"PageInfo"}],"fieldName":"mediaEvents","kind":"Field","metadata":{"canHaveSubselections":true,"isConnection":true},"type":"MediaEventConnection"},{"calls":[{"kind":"Call","name":"first","metadata":{"type":"Int"},"value":{"kind":"CallValue","callValue":1}}],"children":[{"calls":[],"children":[{"calls":[],"children":[{"calls":[],"children":[],"fieldName":"id","kind":"Field","metadata":{"isRequisite":true},"type":"ID"},{"calls":[],"children":[{"calls":[],"children":[],"fieldName":"id","kind":"Field","metadata":{"isRequisite":true},"type":"ID"}],"fieldName":"image","kind":"Field","metadata":{"canHaveSubselections":true},"type":"Image"}],"fieldName":"node","kind":"Field","metadata":{"canHaveSubselections":true,"isRequisite":true},"type":"Collection"},{"calls":[],"children":[],"fieldName":"cursor","kind":"Field","metadata":{"isGenerated":true,"isRequisite":true},"type":"String"}],"fieldName":"edges","kind":"Field","metadata":{"canHaveSubselections":true,"isPlural":true},"type":"CollectionEdge"},{"calls":[],"children":[{"calls":[],"children":[],"fieldName":"hasNextPage","kind":"Field","metadata":{"isGenerated":true,"isRequisite":true},"type":"Boolean"},{"calls":[],"children":[],"fieldName":"hasPreviousPage","kind":"Field","metadata":{"isGenerated":true,"isRequisite":true},"type":"Boolean"}],"fieldName":"pageInfo","kind":"Field","metadata":{"canHaveSubselections":true,"isGenerated":true,"isRequisite":true},"type":"PageInfo"}],"fieldName":"imageCollections","kind":"Field","metadata":{"canHaveSubselections":true,"isConnection":true},"type":"CollectionConnection"},{"alias":"biography","calls":[{"kind":"Call","name":"first","metadata":{"type":"Int"},"value":{"kind":"CallValue","callValue":1}},{"kind":"Call","name":"type","metadata":{"type":"ArticleType"},"value":{"kind":"CallValue","callValue":"BIOGRAFIE"}}],"children":[{"calls":[],"children":[{"calls":[],"children":[{"calls":[],"children":[],"fieldName":"id","kind":"Field","metadata":{"isRequisite":true},"type":"ID"}],"fieldName":"node","kind":"Field","metadata":{"canHaveSubselections":true,"isRequisite":true},"type":"Article"},{"calls":[],"children":[],"fieldName":"cursor","kind":"Field","metadata":{"isGenerated":true,"isRequisite":true},"type":"String"}],"fieldName":"edges","kind":"Field","metadata":{"canHaveSubselections":true,"isPlural":true},"type":"ArticleEdge"},{"calls":[],"children":[{"calls":[],"children":[],"fieldName":"hasNextPage","kind":"Field","metadata":{"isGenerated":true,"isRequisite":true},"type":"Boolean"},{"calls":[],"children":[],"fieldName":"hasPreviousPage","kind":"Field","metadata":{"isGenerated":true,"isRequisite":true},"type":"Boolean"}],"fieldName":"pageInfo","kind":"Field","metadata":{"canHaveSubselections":true,"isGenerated":true,"isRequisite":true},"type":"PageInfo"}],"fieldName":"articles","kind":"Field","metadata":{"canHaveSubselections":true,"isConnection":true},"type":"ArticleConnection"},{"calls":[{"kind":"Call","name":"first","metadata":{"type":"Int"},"value":{"kind":"CallValue","callValue":2}}],"children":[{"calls":[],"children":[{"calls":[],"children":[{"calls":[],"children":[],"fieldName":"idRaw","kind":"Field","metadata":{},"type":"Int"},{"calls":[],"children":[],"fieldName":"headline","kind":"Field","metadata":{},"type":"String"},{"calls":[],"children":[],"fieldName":"id","kind":"Field","metadata":{"isGenerated":true,"isRequisite":true},"type":"ID"}],"fieldName":"node","kind":"Field","metadata":{"canHaveSubselections":true,"isRequisite":true},"type":"Action"},{"calls":[],"children":[],"fieldName":"cursor","kind":"Field","metadata":{"isGenerated":true,"isRequisite":true},"type":"String"}],"fieldName":"edges","kind":"Field","metadata":{"canHaveSubselections":true,"isPlural":true},"type":"ActionEdge"},{"calls":[],"children":[{"calls":[],"children":[],"fieldName":"hasNextPage","kind":"Field","metadata":{"isGenerated":true,"isRequisite":true},"type":"Boolean"},{"calls":[],"children":[],"fieldName":"hasPreviousPage","kind":"Field","metadata":{"isGenerated":true,"isRequisite":true},"type":"Boolean"}],"fieldName":"pageInfo","kind":"Field","metadata":{"canHaveSubselections":true,"isGenerated":true,"isRequisite":true},"type":"PageInfo"}],"fieldName":"actions","kind":"Field","metadata":{"canHaveSubselections":true,"isConnection":true},"type":"ActionConnection"},{"alias":"merch","calls":[{"kind":"Call","name":"first","metadata":{"type":"Int"},"value":{"kind":"CallValue","callValue":1}},{"kind":"Call","name":"group","metadata":{"type":"[ProductGroup]"},"value":[{"kind":"CallValue","callValue":"MERCH"}]}],"children":[{"calls":[],"children":[{"calls":[],"children":[{"calls":[],"children":[],"fieldName":"id","kind":"Field","metadata":{"isRequisite":true},"type":"ID"}],"fieldName":"node","kind":"Field","metadata":{"canHaveSubselections":true,"isRequisite":true},"type":"Product"},{"calls":[],"children":[],"fieldName":"cursor","kind":"Field","metadata":{"isGenerated":true,"isRequisite":true},"type":"String"}],"fieldName":"edges","kind":"Field","metadata":{"canHaveSubselections":true,"isPlural":true},"type":"ProductEdge"},{"calls":[],"children":[{"calls":[],"children":[],"fieldName":"hasNextPage","kind":"Field","metadata":{"isGenerated":true,"isRequisite":true},"type":"Boolean"},{"calls":[],"children":[],"fieldName":"hasPreviousPage","kind":"Field","metadata":{"isGenerated":true,"isRequisite":true},"type":"Boolean"}],"fieldName":"pageInfo","kind":"Field","metadata":{"canHaveSubselections":true,"isGenerated":true,"isRequisite":true},"type":"PageInfo"}],"fieldName":"products","kind":"Field","metadata":{"canHaveSubselections":true,"isConnection":true},"type":"ProductConnection"},{"calls":[],"children":[],"fieldName":"id","kind":"Field","metadata":{"isGenerated":true,"isRequisite":true},"type":"ID"},{"children":[{"calls":[],"children":[],"fieldName":"screenname","kind":"Field","metadata":{},"type":"String"},{"calls":[],"children":[],"fieldName":"urlAlias","kind":"Field","metadata":{},"type":"String"},{"calls":[],"children":[],"fieldName":"id","kind":"Field","metadata":{"isGenerated":true,"isRequisite":true},"type":"ID"}],"id":"cmW::client","kind":"Fragment","metadata":{"isAbstract":false,"plural":false},"name":"Index_ArtistRelayQL","type":"Artist"}],"id":"cmX::client","kind":"Fragment","metadata":{"isAbstract":false,"plural":false},"name":"ArtistNavBar_ArtistRelayQL","type":"Artist"}],"id":"cmY::client","kind":"Fragment","metadata":{"isAbstract":false,"plural":false},"name":"ArtistHeader_ArtistRelayQL","type":"Artist"},{"children":[{"calls":[],"children":[],"fieldName":"id","kind":"Field","metadata":{"isGenerated":true,"isRequisite":true},"type":"ID"},{"children":[{"calls":[],"children":[],"fieldName":"id","kind":"Field","metadata":{"isRequisite":true},"type":"ID"},{"calls":[],"children":[],"fieldName":"screenname","kind":"Field","metadata":{},"type":"String"},{"children":[{"calls":[],"children":[],"fieldName":"id","kind":"Field","metadata":{"isRequisite":true},"type":"ID"},{"calls":[],"children":[],"fieldName":"idRaw","kind":"Field","metadata":{},"type":"Int"}],"id":"cmZ::client","kind":"Fragment","metadata":{"isAbstract":false,"plural":false},"name":"LikeUnlikeMutation_ArtistRelayQL","type":"Artist"}],"id":"cn0::client","kind":"Fragment","metadata":{"isAbstract":false,"plural":false},"name":"LikeableArtistContainer_ArtistRelayQL","type":"Artist"}],"id":"cn1::client","kind":"Fragment","metadata":{"isAbstract":false,"plural":false},"name":"AutoLikeArtist_ArtistRelayQL","type":"Artist"}],"fieldName":"artist","kind":"Field","metadata":{"canHaveSubselections":true},"type":"Artist"}],"id":"cn2::client","kind":"Fragment","metadata":{"isAbstract":false,"plural":false},"name":"ArtistWrapper_ApiRelayQL","type":"UniversalMusic"}],"directives":[],"fieldName":"universalMusic","isDeferred":false,"kind":"Query","metadata":{"identifyingArgName":"channel","identifyingArgType":"Int!","isAbstract":false,"isPlural":false},"name":"Api","type":"UniversalMusic"},"response":{"universalMusic":{"_artist1Ey3Tg":{"urlAlias":"rihanna","screenname":"Rihanna","color":"#e32026","themeType":"contributor","divisions":[{"name":"Universal Music International","id":"RGl2aXNpb246Mw=="},{"name":"Universal Music Strategic Marketing","id":"RGl2aXNpb246Ng=="}],"subgenres":[{"parentCategory":{"name":"URBAN","id":"Q2F0ZWdvcnk6MTM1OQ=="},"id":"Q2F0ZWdvcnk6MTM2MA=="}],"id":"QXJ0aXN0OjUyNTMzOA==","externalReferences":[{"type":"COREMAILER_NWLT_LISTE","value":"rihanna","id":"RXh0ZXJuYWxSZWZlcmVuY2U6MjYxMDg="},{"type":"VBULLETIN","value":"http://forum.pop24.de/forum/forumdisplay.php?f=262","id":"RXh0ZXJuYWxSZWZlcmVuY2U6MjkyNzE="},{"type":"COMMUNITY","value":"http://community.rihanna.de","id":"RXh0ZXJuYWxSZWZlcmVuY2U6Mjk2MzQ="},{"type":"UMUSIC","value":"Rihanna","id":"RXh0ZXJuYWxSZWZlcmVuY2U6MzI2MDg="},{"type":"TWITTER","value":"rihanna","id":"RXh0ZXJuYWxSZWZlcmVuY2U6MzI4NTM="},{"type":"GOOGLE_ANALYTICS","value":"UA-17882460-19","id":"RXh0ZXJuYWxSZWZlcmVuY2U6NDQyMDU="},{"type":"FACEBOOK","value":"137285329652142","id":"RXh0ZXJuYWxSZWZlcmVuY2U6NDY2NjE="},{"type":"GOOGLE_PLUS_PUBLISHER_ID","value":"100083315234748249338","id":"RXh0ZXJuYWxSZWZlcmVuY2U6NDY3OTU="}],"_articles2XqS9l":{"edges":[{"node":{"id":"QXJ0aWNsZToyNDQ0OTY="},"cursor":"MjQ0NDk2KysrMjAxNy0wNy0zMVQxMDowMzowMA=="}],"pageInfo":{"hasNextPage":true,"hasPreviousPage":false}},"_products2PRCo":{"edges":[{"node":{"id":"UHJvZHVjdDozNTEyOTU="},"cursor":"MzUxMjk1KysrMjAxNi0wNi0yOQ=="}],"pageInfo":{"hasNextPage":true,"hasPreviousPage":false}},"_videos2Tn6C2":{"edges":[{"node":{"id":"VmlkZW86NDQ0ODI0"},"cursor":"NDQ0ODI0KysrMjAxNy0wNy0zMVQxMToyMTowNQ=="}],"pageInfo":{"hasNextPage":true,"hasPreviousPage":false}},"_liveEvents2n1GpM":{"edges":[],"pageInfo":{"hasNextPage":false,"hasPreviousPage":false}},"_mediaEvents1TyUCF":{"edges":[],"pageInfo":{"hasNextPage":false,"hasPreviousPage":false}},"_imageCollections3eCGj7":{"edges":[{"node":{"id":"Q29sbGVjdGlvbjozNDg5MA==","image":null},"cursor":"MzQ4OTArKysyMDE2LTAyLTE4VDE1OjExOjA1"}],"pageInfo":{"hasNextPage":true,"hasPreviousPage":false}},"_articlesAy9tt":{"edges":[{"node":{"id":"QXJ0aWNsZToyMDM5MDA="},"cursor":"MjAzOTAwKysrMjAxMS0xMS0xOFQxNDoxMzowMA=="}],"pageInfo":{"hasNextPage":true,"hasPreviousPage":false}},"_actions3OWk1f":{"edges":[],"pageInfo":{"hasNextPage":false,"hasPreviousPage":false}},"_productsdx8Oq":{"edges":[],"pageInfo":{"hasNextPage":false,"hasPreviousPage":false}},"idRaw":525338}}}}]
Rihanna | News | Mit besinnlichen Klänge zur Weihnachtsstimmung: Rihanna wünscht frohe Feiertage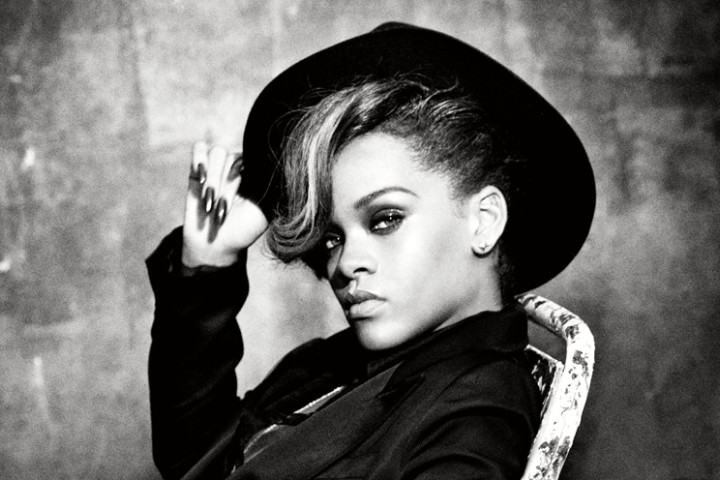 22.12.2013
Mit besinnlichen Klänge zur Weihnachtsstimmung: Rihanna wünscht frohe Feiertage
Rihanna
und ihr deutsches Team wünschen euch
frohe Weihnachten
! Während sich karibische Schönheit noch immer über ihre beiden 
Grammy-Nominierung
in den Kategorien "
Best Pop Duo / Group Performance
" und "
Best Urban Contemporary Album
" freut, haben wir ein
Video
für euch rausgesucht, um euch ein wenig in die richtige Stimmung zu bringen.
"Shine Beautiful Like A Diamond In The Sky": Mit Rihanna zur festlichen Stimmung
Seht über diesem Artikel den
offiziellen Musikclip
zur 
Single 
"
Diamonds
", die zusammen mit ihrem Album "
Unapologetic
" veröffentlicht wurde. Aktuell erobert
RiRi
 übrigens weiterhin die Charts mit ihrem
Eminem
Featuring
"
The Monster
" aus seinem 
Album
"
The Marshall Mathers LP 2
". Könnte das vielleicht ein Last Minute Weihnachtsgeschenk sein?! Frohe Feiertage!