\n\n

\n

>>> Jetzt den \"Mandela: Long Walk To Freedom\"-Soundtrack bei iTunes bestellen und den U2-Song \"Ordinary Love\" als gratis Sofort-Download sichern

\n

","teaserText":"

Ab sofort könnt ihr bei iTunes den offiziellen Soundtrack zu \"Mandela: Long Walk To Freedom\" bestellen. \"Ordinary Love\" von U2 könnt ihr euch sofort runterladen. Infos hier.

","teaserImage":{"imageUrlTemplate":"//images.universal-music.de/img/assets/260/260225/{ratio}/{width}/2011-3.jpg","id":"SW1hZ2U6MjYwMjI1"},"images":[{"imageUrlTemplate":"//images.universal-music.de/img/assets/260/260225/{ratio}/{width}/2011-3.jpg","headline":"2011 3","id":"SW1hZ2U6MjYwMjI1"}],"artists":[{"idRaw":396697,"image":{"imageUrlTemplate":"//images.universal-music.de/img/assets/447/447567/{ratio}/{width}/u2-2017.png","headline":"U2 2017","id":"SW1hZ2U6NDQ3NTY3"},"id":"QXJ0aXN0OjM5NjY5Nw==","color":"#02bff9","urlAlias":"u2","screenname":"U2"}],"date":"2013-12-02 17:15:00","__typename":"Article","idRaw":225810,"createdDate":"2013-12-02 17:42:30","modifiedDate":"2013-12-02 18:22:22","seoKeywords":"Mandela: Long Walk To Freedom, U2, Ordinary Love, Soundtrack, Movie, Film, Song, Lyric Video, iTunes, Order, Pre-Order, bestellen, vorbestellen, Download, gratis, Instant Grat","seoDescription":"Ab sofort könnt ihr bei iTunes den offiziellen Soundtrack zu \"Mandela: Long Walk To Freedom\" bestellen. \"Ordinary Love\" von U2 könnt ihr euch sofort runterladen. Infos hier.","copyright":"","links":[]},"_artist2E3s54":{"idRaw":396697,"id":"QXJ0aXN0OjM5NjY5Nw==","_products4cM781":{"edges":[{"node":{"id":"UHJvZHVjdDo0MTUwMjE=","idRaw":415021,"versionTitle":null,"__typename":"Product","isBackstage":false,"headline":"You're The Best Thing About Me","artists":[{"color":"#02bff9","urlAlias":"u2","screenname":"U2","image":{"imageUrlTemplate":"//images.universal-music.de/img/assets/447/447567/{ratio}/{width}/u2-2017.png","headline":"U2 2017","id":"SW1hZ2U6NDQ3NTY3"},"id":"QXJ0aXN0OjM5NjY5Nw=="}],"cover":{"headline":"U2 You re The Best Thing About Me Single Cover","imageUrlTemplate":"//images.universal-music.de/img/assets/447/447566/{ratio}/{width}/u2-you-re-the-best-thing-about-me-single-cover.jpg","id":"SW1hZ2U6NDQ3NTY2"},"seoKeywords":"","seoDescription":"U2 liefern mit ihrer Single \"You're The Best Thing About Me\" einen Track ihres 14. Albums \"Songs Of Experience\". Auch dieses Werk zeigt die tiefgründige und","hasSoundfiles":true},"cursor":"NDE1MDIxKysrMjAxNy0wOS0wNg=="},{"node":{"id":"UHJvZHVjdDozODI3ODI=","idRaw":382782,"versionTitle":null,"__typename":"Product","isBackstage":false,"headline":"The Joshua Tree (30th Anniversary) Super Deluxe 4CD Box Set","artists":[{"color":"#02bff9","urlAlias":"u2","screenname":"U2","image":{"imageUrlTemplate":"//images.universal-music.de/img/assets/447/447567/{ratio}/{width}/u2-2017.png","headline":"U2 2017","id":"SW1hZ2U6NDQ3NTY3"},"id":"QXJ0aXN0OjM5NjY5Nw=="}],"cover":{"headline":"The Joshua Tree (30th Anniversary) Super Deluxe 4CD Box Set","imageUrlTemplate":"//images.universal-music.de/img/assets/430/430101/{ratio}/{width}/the-joshua-tree-30th-anniversary-super-deluxe-4cd-box-set.jpg","id":"SW1hZ2U6NDMwMTAx"},"seoKeywords":null,"seoDescription":"","hasSoundfiles":true},"cursor":"MzgyNzgyKysrMjAxNy0wNi0wMg=="},{"node":{"id":"UHJvZHVjdDozODI3NzM=","idRaw":382773,"versionTitle":null,"__typename":"Product","isBackstage":false,"headline":"The Joshua Tree (30th Anniversary) Deluxe 2CD","artists":[{"color":"#02bff9","urlAlias":"u2","screenname":"U2","image":{"imageUrlTemplate":"//images.universal-music.de/img/assets/447/447567/{ratio}/{width}/u2-2017.png","headline":"U2 2017","id":"SW1hZ2U6NDQ3NTY3"},"id":"QXJ0aXN0OjM5NjY5Nw=="}],"cover":{"headline":"The Joshua Tree (30th Anniversary) Deluxe 2CD","imageUrlTemplate":"//images.universal-music.de/img/assets/430/430099/{ratio}/{width}/the-joshua-tree-30th-anniversary-deluxe-2cd.jpg","id":"SW1hZ2U6NDMwMDk5"},"seoKeywords":null,"seoDescription":"","hasSoundfiles":true},"cursor":"MzgyNzczKysrMjAxNy0wNi0wMg=="},{"node":{"id":"UHJvZHVjdDoyMjM0MDU=","idRaw":223405,"versionTitle":null,"__typename":"Product","isBackstage":false,"headline":"The Miracle (Of Joey Ramone)","artists":[{"color":"#02bff9","urlAlias":"u2","screenname":"U2","image":{"imageUrlTemplate":"//images.universal-music.de/img/assets/447/447567/{ratio}/{width}/u2-2017.png","headline":"U2 2017","id":"SW1hZ2U6NDQ3NTY3"},"id":"QXJ0aXN0OjM5NjY5Nw=="}],"cover":{"headline":"U2","imageUrlTemplate":"//images.universal-music.de/img/assets/351/351180/{ratio}/{width}/u2.jpg","id":"SW1hZ2U6MzUxMTgw"},"seoKeywords":null,"seoDescription":"U2 präsentieren ihr 13. Studioalbum \"Son gs Of Innocence\" und die erste Single \"The Miracle (Of Joey Ramone)\". Den Song widmen sie dem Ramones-Frontmann Joey","hasSoundfiles":true},"cursor":"MjIzNDA1KysrMjAxNC0xMC0xMA=="},{"node":{"id":"UHJvZHVjdDoyMjIxMTk=","idRaw":222119,"versionTitle":"Standard Edition","__typename":"Product","isBackstage":false,"headline":"Son gs Of Innocence","artists":[{"color":"#02bff9","urlAlias":"u2","screenname":"U2","image":{"imageUrlTemplate":"//images.universal-music.de/img/assets/447/447567/{ratio}/{width}/u2-2017.png","headline":"U2 2017","id":"SW1hZ2U6NDQ3NTY3"},"id":"QXJ0aXN0OjM5NjY5Nw=="}],"cover":{"headline":"Songs Of Innocence Final Cover","imageUrlTemplate":"//images.universal-music.de/img/assets/350/350235/{ratio}/{width}/songs-of-innocence-final-cover.jpg","id":"SW1hZ2U6MzUwMjM1"},"seoKeywords":"","seoDescription":"Das Album \"Son gs Of Innocence\" von U2 sorgte nicht nur mit dem Artwork vom Glen Luchford, auf dem Larry Mullen Jr mit seinem 18-jährigen Sohn zu sehen ist,","hasSoundfiles":true},"cursor":"MjIyMTE5KysrMjAxNC0xMC0xMA=="},{"node":{"id":"UHJvZHVjdDoyMjIxMTg=","idRaw":222118,"versionTitle":"Ltd. Deluxe Edition","__typename":"Product","isBackstage":false,"headline":"Son gs Of Innocence","artists":[{"color":"#02bff9","urlAlias":"u2","screenname":"U2","image":{"imageUrlTemplate":"//images.universal-music.de/img/assets/447/447567/{ratio}/{width}/u2-2017.png","headline":"U2 2017","id":"SW1hZ2U6NDQ3NTY3"},"id":"QXJ0aXN0OjM5NjY5Nw=="}],"cover":{"headline":"Songs Of Innocence Final Cover","imageUrlTemplate":"//images.universal-music.de/img/assets/350/350235/{ratio}/{width}/songs-of-innocence-final-cover.jpg","id":"SW1hZ2U6MzUwMjM1"},"seoKeywords":"","seoDescription":" U2 stellen ihr Album \"Son gs Of Innocence\" vor: \"'Son gs Of Innocence' ist das intimste Album, das wir jemals gemacht haben. Mit dieser Platte suchten wir","hasSoundfiles":true},"cursor":"MjIyMTE4KysrMjAxNC0xMC0xMA=="},{"node":{"id":"UHJvZHVjdDoxOTYzMzE=","idRaw":196331,"versionTitle":"(RED) Edit","__typename":"Product","isBackstage":false,"headline":"Invisible","artists":[{"color":"#02bff9","urlAlias":"u2","screenname":"U2","image":{"imageUrlTemplate":"//images.universal-music.de/img/assets/447/447567/{ratio}/{width}/u2-2017.png","headline":"U2 2017","id":"SW1hZ2U6NDQ3NTY3"},"id":"QXJ0aXN0OjM5NjY5Nw=="}],"cover":{"headline":"U2 - Invisible","imageUrlTemplate":"//images.universal-music.de/img/assets/336/336475/{ratio}/{width}/u2-invisible.jpg","id":"SW1hZ2U6MzM2NDc1"},"seoKeywords":null,"seoDescription":"U2 präsentieren ihren neuen Charity-Song \"Invisible\": Im Rahmen einer Hilfskampagne generierten die Rocker mit ihrem neuen Song bereits mehrere Millionen","hasSoundfiles":false},"cursor":"MTk2MzMxKysrMjAxNC0wMi0wNA=="}],"pageInfo":{"hasNextPage":true,"hasPreviousPage":false}},"_productsZBJev":{"edges":[{"node":{"id":"UHJvZHVjdDozODI3ODI=","idRaw":382782},"cursor":"MzgyNzgyKysrMjAxNy0wNi0wMg=="}],"pageInfo":{"hasNextPage":true,"hasPreviousPage":false}}}}}},{"query":{"calls":[{"kind":"Call","name":"channel","metadata":{"type":"Int!"},"value":{"kind":"CallValue","callValue":10000}}],"children":[{"children":[{"calls":[{"kind":"Call","name":"urlAlias","metadata":{"type":null},"value":{"kind":"CallValue","callValue":"u2"}}],"children":[{"calls":[],"children":[],"fieldName":"urlAlias","kind":"Field","metadata":{},"type":"String"},{"calls":[],"children":[],"fieldName":"screenname","kind":"Field","metadata":{},"type":"String"},{"calls":[],"children":[],"fieldName":"color","kind":"Field","metadata":{},"type":"String"},{"calls":[],"children":[],"fieldName":"themeType","kind":"Field","metadata":{},"type":"String"},{"calls":[],"children":[{"calls":[],"children":[],"fieldName":"name","kind":"Field","metadata":{},"type":"String"},{"calls":[],"children":[],"fieldName":"id","kind":"Field","metadata":{"isGenerated":true,"isRequisite":true},"type":"ID"}],"fieldName":"divisions","kind":"Field","metadata":{"canHaveSubselections":true,"isPlural":true},"type":"Division"},{"calls":[],"children":[{"calls":[],"children":[{"calls":[],"children":[],"fieldName":"name","kind":"Field","metadata":{},"type":"String"},{"calls":[],"children":[],"fieldName":"id","kind":"Field","metadata":{"isGenerated":true,"isRequisite":true},"type":"ID"}],"fieldName":"parentCategory","kind":"Field","metadata":{"canHaveSubselections":true},"type":"Category"},{"calls":[],"children":[],"fieldName":"id","kind":"Field","metadata":{"isGenerated":true,"isRequisite":true},"type":"ID"}],"fieldName":"subgenres","kind":"Field","metadata":{"canHaveSubselections":true,"isPlural":true},"type":"Category"},{"calls":[],"children":[],"fieldName":"id","kind":"Field","metadata":{"isGenerated":true,"isRequisite":true},"type":"ID"},{"children":[{"calls":[],"children":[],"fieldName":"screenname","kind":"Field","metadata":{},"type":"String"},{"calls":[],"children":[{"calls":[],"children":[],"fieldName":"type","kind":"Field","metadata":{},"type":"ExternalReferenceType"},{"calls":[],"children":[],"fieldName":"value","kind":"Field","metadata":{},"type":"String"},{"calls":[],"children":[],"fieldName":"id","kind":"Field","metadata":{"isGenerated":true,"isRequisite":true},"type":"ID"}],"fieldName":"externalReferences","kind":"Field","metadata":{"canHaveSubselections":true,"isPlural":true},"type":"ExternalReference"},{"calls":[],"children":[],"fieldName":"id","kind":"Field","metadata":{"isGenerated":true,"isRequisite":true},"type":"ID"},{"children":[{"calls":[],"children":[],"fieldName":"urlAlias","kind":"Field","metadata":{},"type":"String"},{"calls":[],"children":[],"fieldName":"themeType","kind":"Field","metadata":{},"type":"String"},{"alias":"news","calls":[{"kind":"Call","name":"first","metadata":{"type":"Int"},"value":{"kind":"CallValue","callValue":1}},{"kind":"Call","name":"type","metadata":{"type":"ArticleType"},"value":{"kind":"CallValue","callValue":"NEUIGKEIT"}}],"children":[{"calls":[],"children":[{"calls":[],"children":[{"calls":[],"children":[],"fieldName":"id","kind":"Field","metadata":{"isRequisite":true},"type":"ID"}],"fieldName":"node","kind":"Field","metadata":{"canHaveSubselections":true,"isRequisite":true},"type":"Article"},{"calls":[],"children":[],"fieldName":"cursor","kind":"Field","metadata":{"isGenerated":true,"isRequisite":true},"type":"String"}],"fieldName":"edges","kind":"Field","metadata":{"canHaveSubselections":true,"isPlural":true},"type":"ArticleEdge"},{"calls":[],"children":[{"calls":[],"children":[],"fieldName":"hasNextPage","kind":"Field","metadata":{"isGenerated":true,"isRequisite":true},"type":"Boolean"},{"calls":[],"children":[],"fieldName":"hasPreviousPage","kind":"Field","metadata":{"isGenerated":true,"isRequisite":true},"type":"Boolean"}],"fieldName":"pageInfo","kind":"Field","metadata":{"canHaveSubselections":true,"isGenerated":true,"isRequisite":true},"type":"PageInfo"}],"fieldName":"articles","kind":"Field","metadata":{"canHaveSubselections":true,"isConnection":true},"type":"ArticleConnection"},{"alias":"music","calls":[{"kind":"Call","name":"first","metadata":{"type":"Int"},"value":{"kind":"CallValue","callValue":1}}],"children":[{"calls":[],"children":[{"calls":[],"children":[{"calls":[],"children":[],"fieldName":"id","kind":"Field","metadata":{"isRequisite":true},"type":"ID"}],"fieldName":"node","kind":"Field","metadata":{"canHaveSubselections":true,"isRequisite":true},"type":"Product"},{"calls":[],"children":[],"fieldName":"cursor","kind":"Field","metadata":{"isGenerated":true,"isRequisite":true},"type":"String"}],"fieldName":"edges","kind":"Field","metadata":{"canHaveSubselections":true,"isPlural":true},"type":"ProductEdge"},{"calls":[],"children":[{"calls":[],"children":[],"fieldName":"hasNextPage","kind":"Field","metadata":{"isGenerated":true,"isRequisite":true},"type":"Boolean"},{"calls":[],"children":[],"fieldName":"hasPreviousPage","kind":"Field","metadata":{"isGenerated":true,"isRequisite":true},"type":"Boolean"}],"fieldName":"pageInfo","kind":"Field","metadata":{"canHaveSubselections":true,"isGenerated":true,"isRequisite":true},"type":"PageInfo"}],"fieldName":"products","kind":"Field","metadata":{"canHaveSubselections":true,"isConnection":true},"type":"ProductConnection"},{"calls":[{"kind":"Call","name":"first","metadata":{"type":"Int"},"value":{"kind":"CallValue","callValue":1}}],"children":[{"calls":[],"children":[{"calls":[],"children":[{"calls":[],"children":[],"fieldName":"id","kind":"Field","metadata":{"isRequisite":true},"type":"ID"}],"fieldName":"node","kind":"Field","metadata":{"canHaveSubselections":true,"isRequisite":true},"type":"Video"},{"calls":[],"children":[],"fieldName":"cursor","kind":"Field","metadata":{"isGenerated":true,"isRequisite":true},"type":"String"}],"fieldName":"edges","kind":"Field","metadata":{"canHaveSubselections":true,"isPlural":true},"type":"VideoEdge"},{"calls":[],"children":[{"calls":[],"children":[],"fieldName":"hasNextPage","kind":"Field","metadata":{"isGenerated":true,"isRequisite":true},"type":"Boolean"},{"calls":[],"children":[],"fieldName":"hasPreviousPage","kind":"Field","metadata":{"isGenerated":true,"isRequisite":true},"type":"Boolean"}],"fieldName":"pageInfo","kind":"Field","metadata":{"canHaveSubselections":true,"isGenerated":true,"isRequisite":true},"type":"PageInfo"}],"fieldName":"videos","kind":"Field","metadata":{"canHaveSubselections":true,"isConnection":true},"type":"VideoConnection"},{"calls":[{"kind":"Call","name":"first","metadata":{"type":"Int"},"value":{"kind":"CallValue","callValue":1}},{"kind":"Call","name":"dateFrom","metadata":{"type":null},"value":{"kind":"CallValue","callValue":"now"}},{"kind":"Call","name":"onlyGsaCountries","metadata":{"type":null},"value":{"kind":"CallValue","callValue":true}}],"children":[{"calls":[],"children":[{"calls":[],"children":[{"calls":[],"children":[],"fieldName":"id","kind":"Field","metadata":{"isRequisite":true},"type":"ID"}],"fieldName":"node","kind":"Field","metadata":{"canHaveSubselections":true,"isRequisite":true},"type":"LiveEvent"},{"calls":[],"children":[],"fieldName":"cursor","kind":"Field","metadata":{"isGenerated":true,"isRequisite":true},"type":"String"}],"fieldName":"edges","kind":"Field","metadata":{"canHaveSubselections":true,"isPlural":true},"type":"LiveEventEdge"},{"calls":[],"children":[{"calls":[],"children":[],"fieldName":"hasNextPage","kind":"Field","metadata":{"isGenerated":true,"isRequisite":true},"type":"Boolean"},{"calls":[],"children":[],"fieldName":"hasPreviousPage","kind":"Field","metadata":{"isGenerated":true,"isRequisite":true},"type":"Boolean"}],"fieldName":"pageInfo","kind":"Field","metadata":{"canHaveSubselections":true,"isGenerated":true,"isRequisite":true},"type":"PageInfo"}],"fieldName":"liveEvents","kind":"Field","metadata":{"canHaveSubselections":true,"isConnection":true},"type":"LiveEventConnection"},{"calls":[{"kind":"Call","name":"first","metadata":{"type":"Int"},"value":{"kind":"CallValue","callValue":1}},{"kind":"Call","name":"dateFrom","metadata":{"type":null},"value":{"kind":"CallValue","callValue":"now"}}],"children":[{"calls":[],"children":[{"calls":[],"children":[{"calls":[],"children":[],"fieldName":"id","kind":"Field","metadata":{"isRequisite":true},"type":"ID"}],"fieldName":"node","kind":"Field","metadata":{"canHaveSubselections":true,"isRequisite":true},"type":"MediaEvent"},{"calls":[],"children":[],"fieldName":"cursor","kind":"Field","metadata":{"isGenerated":true,"isRequisite":true},"type":"String"}],"fieldName":"edges","kind":"Field","metadata":{"canHaveSubselections":true,"isPlural":true},"type":"MediaEventEdge"},{"calls":[],"children":[{"calls":[],"children":[],"fieldName":"hasNextPage","kind":"Field","metadata":{"isGenerated":true,"isRequisite":true},"type":"Boolean"},{"calls":[],"children":[],"fieldName":"hasPreviousPage","kind":"Field","metadata":{"isGenerated":true,"isRequisite":true},"type":"Boolean"}],"fieldName":"pageInfo","kind":"Field","metadata":{"canHaveSubselections":true,"isGenerated":true,"isRequisite":true},"type":"PageInfo"}],"fieldName":"mediaEvents","kind":"Field","metadata":{"canHaveSubselections":true,"isConnection":true},"type":"MediaEventConnection"},{"calls":[{"kind":"Call","name":"first","metadata":{"type":"Int"},"value":{"kind":"CallValue","callValue":1}}],"children":[{"calls":[],"children":[{"calls":[],"children":[{"calls":[],"children":[],"fieldName":"id","kind":"Field","metadata":{"isRequisite":true},"type":"ID"},{"calls":[],"children":[{"calls":[],"children":[],"fieldName":"id","kind":"Field","metadata":{"isRequisite":true},"type":"ID"}],"fieldName":"image","kind":"Field","metadata":{"canHaveSubselections":true},"type":"Image"}],"fieldName":"node","kind":"Field","metadata":{"canHaveSubselections":true,"isRequisite":true},"type":"Collection"},{"calls":[],"children":[],"fieldName":"cursor","kind":"Field","metadata":{"isGenerated":true,"isRequisite":true},"type":"String"}],"fieldName":"edges","kind":"Field","metadata":{"canHaveSubselections":true,"isPlural":true},"type":"CollectionEdge"},{"calls":[],"children":[{"calls":[],"children":[],"fieldName":"hasNextPage","kind":"Field","metadata":{"isGenerated":true,"isRequisite":true},"type":"Boolean"},{"calls":[],"children":[],"fieldName":"hasPreviousPage","kind":"Field","metadata":{"isGenerated":true,"isRequisite":true},"type":"Boolean"}],"fieldName":"pageInfo","kind":"Field","metadata":{"canHaveSubselections":true,"isGenerated":true,"isRequisite":true},"type":"PageInfo"}],"fieldName":"imageCollections","kind":"Field","metadata":{"canHaveSubselections":true,"isConnection":true},"type":"CollectionConnection"},{"alias":"biography","calls":[{"kind":"Call","name":"first","metadata":{"type":"Int"},"value":{"kind":"CallValue","callValue":1}},{"kind":"Call","name":"type","metadata":{"type":"ArticleType"},"value":{"kind":"CallValue","callValue":"BIOGRAFIE"}}],"children":[{"calls":[],"children":[{"calls":[],"children":[{"calls":[],"children":[],"fieldName":"id","kind":"Field","metadata":{"isRequisite":true},"type":"ID"}],"fieldName":"node","kind":"Field","metadata":{"canHaveSubselections":true,"isRequisite":true},"type":"Article"},{"calls":[],"children":[],"fieldName":"cursor","kind":"Field","metadata":{"isGenerated":true,"isRequisite":true},"type":"String"}],"fieldName":"edges","kind":"Field","metadata":{"canHaveSubselections":true,"isPlural":true},"type":"ArticleEdge"},{"calls":[],"children":[{"calls":[],"children":[],"fieldName":"hasNextPage","kind":"Field","metadata":{"isGenerated":true,"isRequisite":true},"type":"Boolean"},{"calls":[],"children":[],"fieldName":"hasPreviousPage","kind":"Field","metadata":{"isGenerated":true,"isRequisite":true},"type":"Boolean"}],"fieldName":"pageInfo","kind":"Field","metadata":{"canHaveSubselections":true,"isGenerated":true,"isRequisite":true},"type":"PageInfo"}],"fieldName":"articles","kind":"Field","metadata":{"canHaveSubselections":true,"isConnection":true},"type":"ArticleConnection"},{"calls":[{"kind":"Call","name":"first","metadata":{"type":"Int"},"value":{"kind":"CallValue","callValue":2}}],"children":[{"calls":[],"children":[{"calls":[],"children":[{"calls":[],"children":[],"fieldName":"idRaw","kind":"Field","metadata":{},"type":"Int"},{"calls":[],"children":[],"fieldName":"headline","kind":"Field","metadata":{},"type":"String"},{"calls":[],"children":[],"fieldName":"id","kind":"Field","metadata":{"isGenerated":true,"isRequisite":true},"type":"ID"}],"fieldName":"node","kind":"Field","metadata":{"canHaveSubselections":true,"isRequisite":true},"type":"Action"},{"calls":[],"children":[],"fieldName":"cursor","kind":"Field","metadata":{"isGenerated":true,"isRequisite":true},"type":"String"}],"fieldName":"edges","kind":"Field","metadata":{"canHaveSubselections":true,"isPlural":true},"type":"ActionEdge"},{"calls":[],"children":[{"calls":[],"children":[],"fieldName":"hasNextPage","kind":"Field","metadata":{"isGenerated":true,"isRequisite":true},"type":"Boolean"},{"calls":[],"children":[],"fieldName":"hasPreviousPage","kind":"Field","metadata":{"isGenerated":true,"isRequisite":true},"type":"Boolean"}],"fieldName":"pageInfo","kind":"Field","metadata":{"canHaveSubselections":true,"isGenerated":true,"isRequisite":true},"type":"PageInfo"}],"fieldName":"actions","kind":"Field","metadata":{"canHaveSubselections":true,"isConnection":true},"type":"ActionConnection"},{"alias":"merch","calls":[{"kind":"Call","name":"first","metadata":{"type":"Int"},"value":{"kind":"CallValue","callValue":1}},{"kind":"Call","name":"group","metadata":{"type":"[ProductGroup]"},"value":[{"kind":"CallValue","callValue":"MERCH"}]}],"children":[{"calls":[],"children":[{"calls":[],"children":[{"calls":[],"children":[],"fieldName":"id","kind":"Field","metadata":{"isRequisite":true},"type":"ID"}],"fieldName":"node","kind":"Field","metadata":{"canHaveSubselections":true,"isRequisite":true},"type":"Product"},{"calls":[],"children":[],"fieldName":"cursor","kind":"Field","metadata":{"isGenerated":true,"isRequisite":true},"type":"String"}],"fieldName":"edges","kind":"Field","metadata":{"canHaveSubselections":true,"isPlural":true},"type":"ProductEdge"},{"calls":[],"children":[{"calls":[],"children":[],"fieldName":"hasNextPage","kind":"Field","metadata":{"isGenerated":true,"isRequisite":true},"type":"Boolean"},{"calls":[],"children":[],"fieldName":"hasPreviousPage","kind":"Field","metadata":{"isGenerated":true,"isRequisite":true},"type":"Boolean"}],"fieldName":"pageInfo","kind":"Field","metadata":{"canHaveSubselections":true,"isGenerated":true,"isRequisite":true},"type":"PageInfo"}],"fieldName":"products","kind":"Field","metadata":{"canHaveSubselections":true,"isConnection":true},"type":"ProductConnection"},{"calls":[],"children":[],"fieldName":"id","kind":"Field","metadata":{"isGenerated":true,"isRequisite":true},"type":"ID"},{"children":[{"calls":[],"children":[],"fieldName":"screenname","kind":"Field","metadata":{},"type":"String"},{"calls":[],"children":[],"fieldName":"urlAlias","kind":"Field","metadata":{},"type":"String"},{"calls":[],"children":[],"fieldName":"id","kind":"Field","metadata":{"isGenerated":true,"isRequisite":true},"type":"ID"}],"id":"84H::client","kind":"Fragment","metadata":{"isAbstract":false,"plural":false},"name":"Index_ArtistRelayQL","type":"Artist"}],"id":"84I::client","kind":"Fragment","metadata":{"isAbstract":false,"plural":false},"name":"ArtistNavBar_ArtistRelayQL","type":"Artist"}],"id":"84J::client","kind":"Fragment","metadata":{"isAbstract":false,"plural":false},"name":"ArtistHeader_ArtistRelayQL","type":"Artist"},{"children":[{"calls":[],"children":[],"fieldName":"id","kind":"Field","metadata":{"isGenerated":true,"isRequisite":true},"type":"ID"},{"children":[{"calls":[],"children":[],"fieldName":"id","kind":"Field","metadata":{"isRequisite":true},"type":"ID"},{"calls":[],"children":[],"fieldName":"screenname","kind":"Field","metadata":{},"type":"String"},{"children":[{"calls":[],"children":[],"fieldName":"id","kind":"Field","metadata":{"isRequisite":true},"type":"ID"},{"calls":[],"children":[],"fieldName":"idRaw","kind":"Field","metadata":{},"type":"Int"}],"id":"84K::client","kind":"Fragment","metadata":{"isAbstract":false,"plural":false},"name":"LikeUnlikeMutation_ArtistRelayQL","type":"Artist"}],"id":"84L::client","kind":"Fragment","metadata":{"isAbstract":false,"plural":false},"name":"LikeableArtistContainer_ArtistRelayQL","type":"Artist"}],"id":"84M::client","kind":"Fragment","metadata":{"isAbstract":false,"plural":false},"name":"AutoLikeArtist_ArtistRelayQL","type":"Artist"}],"fieldName":"artist","kind":"Field","metadata":{"canHaveSubselections":true},"type":"Artist"}],"id":"84N::client","kind":"Fragment","metadata":{"isAbstract":false,"plural":false},"name":"ArtistWrapper_ApiRelayQL","type":"UniversalMusic"}],"directives":[],"fieldName":"universalMusic","isDeferred":false,"kind":"Query","metadata":{"identifyingArgName":"channel","identifyingArgType":"Int!","isAbstract":false,"isPlural":false},"name":"Api","type":"UniversalMusic"},"response":{"universalMusic":{"_artist2E3s54":{"urlAlias":"u2","screenname":"U2","color":"#02bff9","themeType":"contributor","divisions":[{"name":"Universal Music Strategic Marketing","id":"RGl2aXNpb246Ng=="},{"name":"Universal Music International","id":"RGl2aXNpb246Mw=="}],"subgenres":[{"parentCategory":{"name":"ROCK","id":"Q2F0ZWdvcnk6MTMzMw=="},"id":"Q2F0ZWdvcnk6MTMzNQ=="}],"id":"QXJ0aXN0OjM5NjY5Nw==","externalReferences":[{"type":"COREMAILER_NWLT_LISTE","value":"u2","id":"RXh0ZXJuYWxSZWZlcmVuY2U6MjYxNDQ="},{"type":"UMUSIC","value":"U2","id":"RXh0ZXJuYWxSZWZlcmVuY2U6MzI5NDQ="},{"type":"FACEBOOK","value":"120094501359367","id":"RXh0ZXJuYWxSZWZlcmVuY2U6ODg1OTk="}],"_articles2XqS9l":{"edges":[{"node":{"id":"QXJ0aWNsZToyNDUyOTI="},"cursor":"MjQ1MjkyKysrMjAxNy0xMC0wNVQxMDo1MTowMA=="}],"pageInfo":{"hasNextPage":true,"hasPreviousPage":false}},"_products2PRCo":{"edges":[{"node":{"id":"UHJvZHVjdDo0MTUwMjE="},"cursor":"NDE1MDIxKysrMjAxNy0wOS0wNg=="}],"pageInfo":{"hasNextPage":true,"hasPreviousPage":false}},"_videos2Tn6C2":{"edges":[{"node":{"id":"VmlkZW86NDUwMDg3"},"cursor":"NDUwMDg3KysrMjAxNy0wOS0yOFQxMTo0MDowMA=="}],"pageInfo":{"hasNextPage":true,"hasPreviousPage":false}},"_liveEvents2n1GpM":{"edges":[],"pageInfo":{"hasNextPage":false,"hasPreviousPage":false}},"_mediaEvents1TyUCF":{"edges":[],"pageInfo":{"hasNextPage":false,"hasPreviousPage":false}},"_imageCollections3eCGj7":{"edges":[{"node":{"id":"Q29sbGVjdGlvbjo0MTIzMw==","image":null},"cursor":"NDEyMzMrKysyMDE3LTA5LTEyVDE0OjIzOjU3"}],"pageInfo":{"hasNextPage":true,"hasPreviousPage":false}},"_articlesAy9tt":{"edges":[{"node":{"id":"QXJ0aWNsZToxODkzMjg="},"cursor":"MTg5MzI4KysrMjAxMS0wNy0yMFQxNjozOTowMA=="}],"pageInfo":{"hasNextPage":false,"hasPreviousPage":false}},"_actions3OWk1f":{"edges":[],"pageInfo":{"hasNextPage":false,"hasPreviousPage":false}},"_productsdx8Oq":{"edges":[],"pageInfo":{"hasNextPage":false,"hasPreviousPage":false}},"idRaw":396697}}}}]
U2 | News | Jetzt den Mandela-Soundtrack bestellen und "Ordinary Love" von U2 direkt runterladen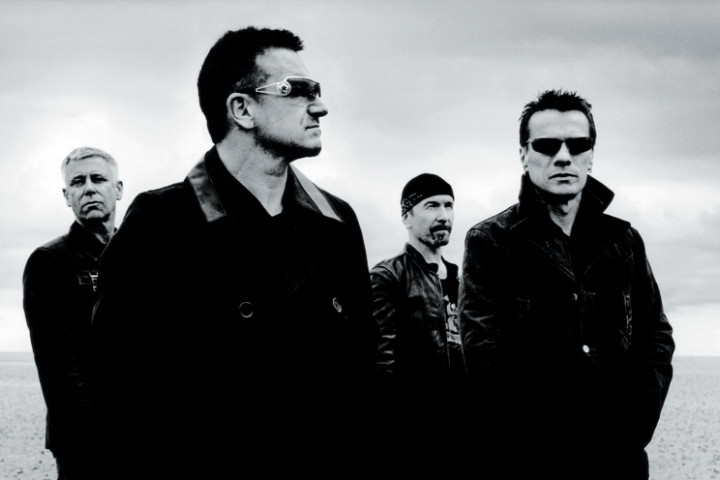 02.12.2013
Jetzt den Mandela-Soundtrack bestellen und "Ordinary Love" von U2 direkt runterladen
Ab sofort könnt ihr euch den offiziellen Soundtrack zum Film "Mandela: Long Walk To Freedom" bei iTunes bestellen. Das Tollste daran: Ihr erhaltet die Möglichkeit, den U2 Song "Ordinary Love" sofort runterzuladen. "Ordinary Love" ist der offizielle Titelsong zu den Film-Memoiren des südafrikanischen Freiheitskämpfers Nelson Mandela.
Der Soundtrack von "Mandela: Long Walk To Freedom" vereint U2 Rock-Sound und afrikanische Klänge
Neben U2s altbekanntem Rock-Sound sind auch Klänge einheimischer, afrikanischer Künstler wie der legendären Manhattan Brothers und Dizu Plaatjies vertreten. Der gesamte Soundtrack erscheint am 6. Dezember 2013. Wer noch nicht in "Ordinary Love" von U2 reingehört hat, kann dies jetzt mit dem offiziellen Lyric Video nachholen.