\n\n

>>>Ihr könnt nicht aufhören zu tanzen? Dann kauft euch \"Stars Dance\" auf iTunes oder Amazon

","teaserText":"

Selena Gomez veröffentlicht ihr viertes Studioalbum \"Stars Dance\". Wie der Name schon sagt, lädt die 20-jährige zum Tanz. Hier gibt's alle Infos.

","teaserImage":{"imageUrlTemplate":"//images.universal-music.de/img/assets/319/319032/{ratio}/{width}/selena-gomez-2013-come-and-get-it.jpg","id":"SW1hZ2U6MzE5MDMy"},"images":[{"imageUrlTemplate":"//images.universal-music.de/img/assets/319/319032/{ratio}/{width}/selena-gomez-2013-come-and-get-it.jpg","headline":"Selena Gomez 2013 Come And Get It","id":"SW1hZ2U6MzE5MDMy"}],"artists":[{"idRaw":651285,"image":{"imageUrlTemplate":"//images.universal-music.de/img/assets/445/445037/{ratio}/{width}/selena-gomez-2017.jpg","headline":"Selena Gomez 2017","id":"SW1hZ2U6NDQ1MDM3"},"id":"QXJ0aXN0OjY1MTI4NQ==","color":"#aa6636","urlAlias":"selena-gomez","screenname":"Selena Gomez"}],"date":"2013-07-19 10:25:00","__typename":"Article","idRaw":223339,"createdDate":"2013-07-18 18:50:18","modifiedDate":"2013-07-24 16:39:11","seoKeywords":"selena gomez, stars dance, slow down, come and get it, album, when the sun comes down, itunes, amazon, neu, 2013,","seoDescription":"Selena Gomez veröffentlicht ihr viertes Studioalbum \"Stars Dance\". Wie der Name schon sagt, lädt die 20-jährige zum Tanz. Hier gibt's alle Infos.","copyright":"","links":[]},"_artist1Y0shj":{"idRaw":651285,"id":"QXJ0aXN0OjY1MTI4NQ==","_products4cM781":{"edges":[{"node":{"id":"UHJvZHVjdDo0MTA0MDk=","idRaw":410409,"versionTitle":null,"__typename":"Product","isBackstage":false,"headline":"Fetish feat. Gucci Mane","artists":[{"color":"#aa6636","urlAlias":"selena-gomez","screenname":"Selena Gomez","image":{"imageUrlTemplate":"//images.universal-music.de/img/assets/445/445037/{ratio}/{width}/selena-gomez-2017.jpg","headline":"Selena Gomez 2017","id":"SW1hZ2U6NDQ1MDM3"},"id":"QXJ0aXN0OjY1MTI4NQ=="}],"cover":{"headline":"Fetish","imageUrlTemplate":"//images.universal-music.de/img/assets/444/444940/{ratio}/{width}/fetish.jpg","id":"SW1hZ2U6NDQ0OTQw"},"seoKeywords":null,"seoDescription":"Die Pop-Sängerin Selena Gomez veröffentlicht ihren Ohrwurm-verdächtigen Song \"Fetish\". Als Feature-Gast holte sie sich den US-amerikanischer Rapper Gucci","hasSoundfiles":true},"cursor":"NDEwNDA5KysrMjAxNy0wNy0xMw=="},{"node":{"id":"UHJvZHVjdDozOTQyMTM=","idRaw":394213,"versionTitle":null,"__typename":"Product","isBackstage":false,"headline":"Bad Liar","artists":[{"color":"#aa6636","urlAlias":"selena-gomez","screenname":"Selena Gomez","image":{"imageUrlTemplate":"//images.universal-music.de/img/assets/445/445037/{ratio}/{width}/selena-gomez-2017.jpg","headline":"Selena Gomez 2017","id":"SW1hZ2U6NDQ1MDM3"},"id":"QXJ0aXN0OjY1MTI4NQ=="}],"cover":{"headline":"Selena Gomez Bad Liar Cover","imageUrlTemplate":"//images.universal-music.de/img/assets/436/436644/{ratio}/{width}/selena-gomez-bad-liar-cover.jpg","id":"SW1hZ2U6NDM2NjQ0"},"seoKeywords":"","seoDescription":"Selena Gomez präsentiert zwei Jahre nach ihrem Erfolgs-Album \"Revival\" mit ihrem Track \"Bad Liar\" neues Material. Beim ersten Hören wird bereits klar: Sel ist","hasSoundfiles":true},"cursor":"Mzk0MjEzKysrMjAxNy0wNS0yNA=="},{"node":{"id":"UHJvZHVjdDozNTA3NDU=","idRaw":350745,"versionTitle":null,"__typename":"Product","isBackstage":false,"headline":"Kill Em With Kindness (Remixes)","artists":[{"color":"#aa6636","urlAlias":"selena-gomez","screenname":"Selena Gomez","image":{"imageUrlTemplate":"//images.universal-music.de/img/assets/445/445037/{ratio}/{width}/selena-gomez-2017.jpg","headline":"Selena Gomez 2017","id":"SW1hZ2U6NDQ1MDM3"},"id":"QXJ0aXN0OjY1MTI4NQ=="}],"cover":{"headline":"Kill Em With Kindness","imageUrlTemplate":"//images.universal-music.de/img/assets/404/404637/{ratio}/{width}/kill-em-with-kindness.jpg","id":"SW1hZ2U6NDA0NjM3"},"seoKeywords":null,"seoDescription":"Selena Gomez veröffentlichte mit \"Kill Em With Kindness\" die vierte Single-Auskopplung ihres Erfolgs-Albums \"Revival\". In der Remix-EP hört ihr den bereits","hasSoundfiles":true},"cursor":"MzUwNzQ1KysrMjAxNi0wNi0yNA=="},{"node":{"id":"UHJvZHVjdDozMzgwOTM=","idRaw":338093,"versionTitle":null,"__typename":"Product","isBackstage":false,"headline":"Hands To Myself (Remixes)","artists":[{"color":"#aa6636","urlAlias":"selena-gomez","screenname":"Selena Gomez","image":{"imageUrlTemplate":"//images.universal-music.de/img/assets/445/445037/{ratio}/{width}/selena-gomez-2017.jpg","headline":"Selena Gomez 2017","id":"SW1hZ2U6NDQ1MDM3"},"id":"QXJ0aXN0OjY1MTI4NQ=="}],"cover":{"headline":"Selena Gomez Hands To Myself Remixes","imageUrlTemplate":"//images.universal-music.de/img/assets/395/395098/{ratio}/{width}/selena-gomez-hands-to-myself-remixes.jpg","id":"SW1hZ2U6Mzk1MDk4"},"seoKeywords":null,"seoDescription":"Den Song \"Hands To Myself\" aus Selena Gomez' Album \"Revival\" gibt es jetzt in drei großartigen Remix-Versionen. Betablock3r, Fareoh und Kandy haben den","hasSoundfiles":true},"cursor":"MzM4MDkzKysrMjAxNi0wMy0wNA=="},{"node":{"id":"UHJvZHVjdDozMjA3Njk=","idRaw":320769,"versionTitle":"Standard Edition","__typename":"Product","isBackstage":false,"headline":"Revival","artists":[{"color":"#aa6636","urlAlias":"selena-gomez","screenname":"Selena Gomez","image":{"imageUrlTemplate":"//images.universal-music.de/img/assets/445/445037/{ratio}/{width}/selena-gomez-2017.jpg","headline":"Selena Gomez 2017","id":"SW1hZ2U6NDQ1MDM3"},"id":"QXJ0aXN0OjY1MTI4NQ=="}],"cover":{"headline":"Revival","imageUrlTemplate":"//images.universal-music.de/img/assets/380/380227/{ratio}/{width}/revival.jpg","id":"SW1hZ2U6MzgwMjI3"},"seoKeywords":null,"seoDescription":"Mit \"Revival\" präsentiert Selena Gomez ihr zweites Solo-Album. Über die Platte sagt die 23-Jährige: \"Ein Großteil meines Lebens fand in der Öffentlichkeit","hasSoundfiles":true},"cursor":"MzIwNzY5KysrMjAxNS0xMC0wOQ=="},{"node":{"id":"UHJvZHVjdDozMjA3NjY=","idRaw":320766,"versionTitle":"Deluxe Edition","__typename":"Product","isBackstage":false,"headline":"Revival","artists":[{"color":"#aa6636","urlAlias":"selena-gomez","screenname":"Selena Gomez","image":{"imageUrlTemplate":"//images.universal-music.de/img/assets/445/445037/{ratio}/{width}/selena-gomez-2017.jpg","headline":"Selena Gomez 2017","id":"SW1hZ2U6NDQ1MDM3"},"id":"QXJ0aXN0OjY1MTI4NQ=="}],"cover":{"headline":"Revival (Deluxe Edt.)","imageUrlTemplate":"//images.universal-music.de/img/assets/380/380223/{ratio}/{width}/revival-deluxe-edt.jpg","id":"SW1hZ2U6MzgwMjIz"},"seoKeywords":null,"seoDescription":"Mit \"Revival\" präsentiert Selena Gomez ihr zweites Solo-Album. Über die Platte sagt die 23-Jährige: \"Ein Großteil meines Lebens fand in der Öffentlichkeit","hasSoundfiles":true},"cursor":"MzIwNzY2KysrMjAxNS0xMC0wOQ=="},{"node":{"id":"UHJvZHVjdDozMjA2MTI=","idRaw":320612,"versionTitle":null,"__typename":"Product","isBackstage":false,"headline":"Same Old Love","artists":[{"color":"#aa6636","urlAlias":"selena-gomez","screenname":"Selena Gomez","image":{"imageUrlTemplate":"//images.universal-music.de/img/assets/445/445037/{ratio}/{width}/selena-gomez-2017.jpg","headline":"Selena Gomez 2017","id":"SW1hZ2U6NDQ1MDM3"},"id":"QXJ0aXN0OjY1MTI4NQ=="}],"cover":{"headline":"Same Old Love","imageUrlTemplate":"//images.universal-music.de/img/assets/380/380073/{ratio}/{width}/same-old-love.jpg","id":"SW1hZ2U6MzgwMDcz"},"seoKeywords":null,"seoDescription":"\"You left in peace, left me in pieces\" - Selena Gomez hat genug von dem immer selben Spiel in der Liebe, der \"Same Old Love\". Mit bedächtigen Klavierklängen","hasSoundfiles":true},"cursor":"MzIwNjEyKysrMjAxNS0wOS0xMA=="}],"pageInfo":{"hasNextPage":true,"hasPreviousPage":false}},"_productsZBJev":{"edges":[{"node":{"id":"UHJvZHVjdDozMjA3Njk=","idRaw":320769},"cursor":"MzIwNzY5KysrMjAxNS0xMC0wOQ=="}],"pageInfo":{"hasNextPage":true,"hasPreviousPage":false}}}}}},{"query":{"calls":[{"kind":"Call","name":"channel","metadata":{"type":"Int!"},"value":{"kind":"CallValue","callValue":10000}}],"children":[{"children":[{"calls":[{"kind":"Call","name":"urlAlias","metadata":{"type":null},"value":{"kind":"CallValue","callValue":"selena-gomez"}}],"children":[{"calls":[],"children":[],"fieldName":"urlAlias","kind":"Field","metadata":{},"type":"String"},{"calls":[],"children":[],"fieldName":"screenname","kind":"Field","metadata":{},"type":"String"},{"calls":[],"children":[],"fieldName":"color","kind":"Field","metadata":{},"type":"String"},{"calls":[],"children":[],"fieldName":"themeType","kind":"Field","metadata":{},"type":"String"},{"calls":[],"children":[{"calls":[],"children":[],"fieldName":"name","kind":"Field","metadata":{},"type":"String"},{"calls":[],"children":[],"fieldName":"id","kind":"Field","metadata":{"isGenerated":true,"isRequisite":true},"type":"ID"}],"fieldName":"divisions","kind":"Field","metadata":{"canHaveSubselections":true,"isPlural":true},"type":"Division"},{"calls":[],"children":[{"calls":[],"children":[{"calls":[],"children":[],"fieldName":"name","kind":"Field","metadata":{},"type":"String"},{"calls":[],"children":[],"fieldName":"id","kind":"Field","metadata":{"isGenerated":true,"isRequisite":true},"type":"ID"}],"fieldName":"parentCategory","kind":"Field","metadata":{"canHaveSubselections":true},"type":"Category"},{"calls":[],"children":[],"fieldName":"id","kind":"Field","metadata":{"isGenerated":true,"isRequisite":true},"type":"ID"}],"fieldName":"subgenres","kind":"Field","metadata":{"canHaveSubselections":true,"isPlural":true},"type":"Category"},{"calls":[],"children":[],"fieldName":"id","kind":"Field","metadata":{"isGenerated":true,"isRequisite":true},"type":"ID"},{"children":[{"calls":[],"children":[],"fieldName":"screenname","kind":"Field","metadata":{},"type":"String"},{"calls":[],"children":[{"calls":[],"children":[],"fieldName":"type","kind":"Field","metadata":{},"type":"ExternalReferenceType"},{"calls":[],"children":[],"fieldName":"value","kind":"Field","metadata":{},"type":"String"},{"calls":[],"children":[],"fieldName":"id","kind":"Field","metadata":{"isGenerated":true,"isRequisite":true},"type":"ID"}],"fieldName":"externalReferences","kind":"Field","metadata":{"canHaveSubselections":true,"isPlural":true},"type":"ExternalReference"},{"calls":[],"children":[],"fieldName":"id","kind":"Field","metadata":{"isGenerated":true,"isRequisite":true},"type":"ID"},{"children":[{"calls":[],"children":[],"fieldName":"urlAlias","kind":"Field","metadata":{},"type":"String"},{"calls":[],"children":[],"fieldName":"themeType","kind":"Field","metadata":{},"type":"String"},{"alias":"news","calls":[{"kind":"Call","name":"first","metadata":{"type":"Int"},"value":{"kind":"CallValue","callValue":1}},{"kind":"Call","name":"type","metadata":{"type":"ArticleType"},"value":{"kind":"CallValue","callValue":"NEUIGKEIT"}}],"children":[{"calls":[],"children":[{"calls":[],"children":[{"calls":[],"children":[],"fieldName":"id","kind":"Field","metadata":{"isRequisite":true},"type":"ID"}],"fieldName":"node","kind":"Field","metadata":{"canHaveSubselections":true,"isRequisite":true},"type":"Article"},{"calls":[],"children":[],"fieldName":"cursor","kind":"Field","metadata":{"isGenerated":true,"isRequisite":true},"type":"String"}],"fieldName":"edges","kind":"Field","metadata":{"canHaveSubselections":true,"isPlural":true},"type":"ArticleEdge"},{"calls":[],"children":[{"calls":[],"children":[],"fieldName":"hasNextPage","kind":"Field","metadata":{"isGenerated":true,"isRequisite":true},"type":"Boolean"},{"calls":[],"children":[],"fieldName":"hasPreviousPage","kind":"Field","metadata":{"isGenerated":true,"isRequisite":true},"type":"Boolean"}],"fieldName":"pageInfo","kind":"Field","metadata":{"canHaveSubselections":true,"isGenerated":true,"isRequisite":true},"type":"PageInfo"}],"fieldName":"articles","kind":"Field","metadata":{"canHaveSubselections":true,"isConnection":true},"type":"ArticleConnection"},{"alias":"music","calls":[{"kind":"Call","name":"first","metadata":{"type":"Int"},"value":{"kind":"CallValue","callValue":1}}],"children":[{"calls":[],"children":[{"calls":[],"children":[{"calls":[],"children":[],"fieldName":"id","kind":"Field","metadata":{"isRequisite":true},"type":"ID"}],"fieldName":"node","kind":"Field","metadata":{"canHaveSubselections":true,"isRequisite":true},"type":"Product"},{"calls":[],"children":[],"fieldName":"cursor","kind":"Field","metadata":{"isGenerated":true,"isRequisite":true},"type":"String"}],"fieldName":"edges","kind":"Field","metadata":{"canHaveSubselections":true,"isPlural":true},"type":"ProductEdge"},{"calls":[],"children":[{"calls":[],"children":[],"fieldName":"hasNextPage","kind":"Field","metadata":{"isGenerated":true,"isRequisite":true},"type":"Boolean"},{"calls":[],"children":[],"fieldName":"hasPreviousPage","kind":"Field","metadata":{"isGenerated":true,"isRequisite":true},"type":"Boolean"}],"fieldName":"pageInfo","kind":"Field","metadata":{"canHaveSubselections":true,"isGenerated":true,"isRequisite":true},"type":"PageInfo"}],"fieldName":"products","kind":"Field","metadata":{"canHaveSubselections":true,"isConnection":true},"type":"ProductConnection"},{"calls":[{"kind":"Call","name":"first","metadata":{"type":"Int"},"value":{"kind":"CallValue","callValue":1}}],"children":[{"calls":[],"children":[{"calls":[],"children":[{"calls":[],"children":[],"fieldName":"id","kind":"Field","metadata":{"isRequisite":true},"type":"ID"}],"fieldName":"node","kind":"Field","metadata":{"canHaveSubselections":true,"isRequisite":true},"type":"Video"},{"calls":[],"children":[],"fieldName":"cursor","kind":"Field","metadata":{"isGenerated":true,"isRequisite":true},"type":"String"}],"fieldName":"edges","kind":"Field","metadata":{"canHaveSubselections":true,"isPlural":true},"type":"VideoEdge"},{"calls":[],"children":[{"calls":[],"children":[],"fieldName":"hasNextPage","kind":"Field","metadata":{"isGenerated":true,"isRequisite":true},"type":"Boolean"},{"calls":[],"children":[],"fieldName":"hasPreviousPage","kind":"Field","metadata":{"isGenerated":true,"isRequisite":true},"type":"Boolean"}],"fieldName":"pageInfo","kind":"Field","metadata":{"canHaveSubselections":true,"isGenerated":true,"isRequisite":true},"type":"PageInfo"}],"fieldName":"videos","kind":"Field","metadata":{"canHaveSubselections":true,"isConnection":true},"type":"VideoConnection"},{"calls":[{"kind":"Call","name":"first","metadata":{"type":"Int"},"value":{"kind":"CallValue","callValue":1}},{"kind":"Call","name":"dateFrom","metadata":{"type":null},"value":{"kind":"CallValue","callValue":"now"}},{"kind":"Call","name":"onlyGsaCountries","metadata":{"type":null},"value":{"kind":"CallValue","callValue":true}}],"children":[{"calls":[],"children":[{"calls":[],"children":[{"calls":[],"children":[],"fieldName":"id","kind":"Field","metadata":{"isRequisite":true},"type":"ID"}],"fieldName":"node","kind":"Field","metadata":{"canHaveSubselections":true,"isRequisite":true},"type":"LiveEvent"},{"calls":[],"children":[],"fieldName":"cursor","kind":"Field","metadata":{"isGenerated":true,"isRequisite":true},"type":"String"}],"fieldName":"edges","kind":"Field","metadata":{"canHaveSubselections":true,"isPlural":true},"type":"LiveEventEdge"},{"calls":[],"children":[{"calls":[],"children":[],"fieldName":"hasNextPage","kind":"Field","metadata":{"isGenerated":true,"isRequisite":true},"type":"Boolean"},{"calls":[],"children":[],"fieldName":"hasPreviousPage","kind":"Field","metadata":{"isGenerated":true,"isRequisite":true},"type":"Boolean"}],"fieldName":"pageInfo","kind":"Field","metadata":{"canHaveSubselections":true,"isGenerated":true,"isRequisite":true},"type":"PageInfo"}],"fieldName":"liveEvents","kind":"Field","metadata":{"canHaveSubselections":true,"isConnection":true},"type":"LiveEventConnection"},{"calls":[{"kind":"Call","name":"first","metadata":{"type":"Int"},"value":{"kind":"CallValue","callValue":1}},{"kind":"Call","name":"dateFrom","metadata":{"type":null},"value":{"kind":"CallValue","callValue":"now"}}],"children":[{"calls":[],"children":[{"calls":[],"children":[{"calls":[],"children":[],"fieldName":"id","kind":"Field","metadata":{"isRequisite":true},"type":"ID"}],"fieldName":"node","kind":"Field","metadata":{"canHaveSubselections":true,"isRequisite":true},"type":"MediaEvent"},{"calls":[],"children":[],"fieldName":"cursor","kind":"Field","metadata":{"isGenerated":true,"isRequisite":true},"type":"String"}],"fieldName":"edges","kind":"Field","metadata":{"canHaveSubselections":true,"isPlural":true},"type":"MediaEventEdge"},{"calls":[],"children":[{"calls":[],"children":[],"fieldName":"hasNextPage","kind":"Field","metadata":{"isGenerated":true,"isRequisite":true},"type":"Boolean"},{"calls":[],"children":[],"fieldName":"hasPreviousPage","kind":"Field","metadata":{"isGenerated":true,"isRequisite":true},"type":"Boolean"}],"fieldName":"pageInfo","kind":"Field","metadata":{"canHaveSubselections":true,"isGenerated":true,"isRequisite":true},"type":"PageInfo"}],"fieldName":"mediaEvents","kind":"Field","metadata":{"canHaveSubselections":true,"isConnection":true},"type":"MediaEventConnection"},{"calls":[{"kind":"Call","name":"first","metadata":{"type":"Int"},"value":{"kind":"CallValue","callValue":1}}],"children":[{"calls":[],"children":[{"calls":[],"children":[{"calls":[],"children":[],"fieldName":"id","kind":"Field","metadata":{"isRequisite":true},"type":"ID"},{"calls":[],"children":[{"calls":[],"children":[],"fieldName":"id","kind":"Field","metadata":{"isRequisite":true},"type":"ID"}],"fieldName":"image","kind":"Field","metadata":{"canHaveSubselections":true},"type":"Image"}],"fieldName":"node","kind":"Field","metadata":{"canHaveSubselections":true,"isRequisite":true},"type":"Collection"},{"calls":[],"children":[],"fieldName":"cursor","kind":"Field","metadata":{"isGenerated":true,"isRequisite":true},"type":"String"}],"fieldName":"edges","kind":"Field","metadata":{"canHaveSubselections":true,"isPlural":true},"type":"CollectionEdge"},{"calls":[],"children":[{"calls":[],"children":[],"fieldName":"hasNextPage","kind":"Field","metadata":{"isGenerated":true,"isRequisite":true},"type":"Boolean"},{"calls":[],"children":[],"fieldName":"hasPreviousPage","kind":"Field","metadata":{"isGenerated":true,"isRequisite":true},"type":"Boolean"}],"fieldName":"pageInfo","kind":"Field","metadata":{"canHaveSubselections":true,"isGenerated":true,"isRequisite":true},"type":"PageInfo"}],"fieldName":"imageCollections","kind":"Field","metadata":{"canHaveSubselections":true,"isConnection":true},"type":"CollectionConnection"},{"alias":"biography","calls":[{"kind":"Call","name":"first","metadata":{"type":"Int"},"value":{"kind":"CallValue","callValue":1}},{"kind":"Call","name":"type","metadata":{"type":"ArticleType"},"value":{"kind":"CallValue","callValue":"BIOGRAFIE"}}],"children":[{"calls":[],"children":[{"calls":[],"children":[{"calls":[],"children":[],"fieldName":"id","kind":"Field","metadata":{"isRequisite":true},"type":"ID"}],"fieldName":"node","kind":"Field","metadata":{"canHaveSubselections":true,"isRequisite":true},"type":"Article"},{"calls":[],"children":[],"fieldName":"cursor","kind":"Field","metadata":{"isGenerated":true,"isRequisite":true},"type":"String"}],"fieldName":"edges","kind":"Field","metadata":{"canHaveSubselections":true,"isPlural":true},"type":"ArticleEdge"},{"calls":[],"children":[{"calls":[],"children":[],"fieldName":"hasNextPage","kind":"Field","metadata":{"isGenerated":true,"isRequisite":true},"type":"Boolean"},{"calls":[],"children":[],"fieldName":"hasPreviousPage","kind":"Field","metadata":{"isGenerated":true,"isRequisite":true},"type":"Boolean"}],"fieldName":"pageInfo","kind":"Field","metadata":{"canHaveSubselections":true,"isGenerated":true,"isRequisite":true},"type":"PageInfo"}],"fieldName":"articles","kind":"Field","metadata":{"canHaveSubselections":true,"isConnection":true},"type":"ArticleConnection"},{"calls":[{"kind":"Call","name":"first","metadata":{"type":"Int"},"value":{"kind":"CallValue","callValue":2}}],"children":[{"calls":[],"children":[{"calls":[],"children":[{"calls":[],"children":[],"fieldName":"idRaw","kind":"Field","metadata":{},"type":"Int"},{"calls":[],"children":[],"fieldName":"headline","kind":"Field","metadata":{},"type":"String"},{"calls":[],"children":[],"fieldName":"id","kind":"Field","metadata":{"isGenerated":true,"isRequisite":true},"type":"ID"}],"fieldName":"node","kind":"Field","metadata":{"canHaveSubselections":true,"isRequisite":true},"type":"Action"},{"calls":[],"children":[],"fieldName":"cursor","kind":"Field","metadata":{"isGenerated":true,"isRequisite":true},"type":"String"}],"fieldName":"edges","kind":"Field","metadata":{"canHaveSubselections":true,"isPlural":true},"type":"ActionEdge"},{"calls":[],"children":[{"calls":[],"children":[],"fieldName":"hasNextPage","kind":"Field","metadata":{"isGenerated":true,"isRequisite":true},"type":"Boolean"},{"calls":[],"children":[],"fieldName":"hasPreviousPage","kind":"Field","metadata":{"isGenerated":true,"isRequisite":true},"type":"Boolean"}],"fieldName":"pageInfo","kind":"Field","metadata":{"canHaveSubselections":true,"isGenerated":true,"isRequisite":true},"type":"PageInfo"}],"fieldName":"actions","kind":"Field","metadata":{"canHaveSubselections":true,"isConnection":true},"type":"ActionConnection"},{"alias":"merch","calls":[{"kind":"Call","name":"first","metadata":{"type":"Int"},"value":{"kind":"CallValue","callValue":1}},{"kind":"Call","name":"group","metadata":{"type":"[ProductGroup]"},"value":[{"kind":"CallValue","callValue":"MERCH"}]}],"children":[{"calls":[],"children":[{"calls":[],"children":[{"calls":[],"children":[],"fieldName":"id","kind":"Field","metadata":{"isRequisite":true},"type":"ID"}],"fieldName":"node","kind":"Field","metadata":{"canHaveSubselections":true,"isRequisite":true},"type":"Product"},{"calls":[],"children":[],"fieldName":"cursor","kind":"Field","metadata":{"isGenerated":true,"isRequisite":true},"type":"String"}],"fieldName":"edges","kind":"Field","metadata":{"canHaveSubselections":true,"isPlural":true},"type":"ProductEdge"},{"calls":[],"children":[{"calls":[],"children":[],"fieldName":"hasNextPage","kind":"Field","metadata":{"isGenerated":true,"isRequisite":true},"type":"Boolean"},{"calls":[],"children":[],"fieldName":"hasPreviousPage","kind":"Field","metadata":{"isGenerated":true,"isRequisite":true},"type":"Boolean"}],"fieldName":"pageInfo","kind":"Field","metadata":{"canHaveSubselections":true,"isGenerated":true,"isRequisite":true},"type":"PageInfo"}],"fieldName":"products","kind":"Field","metadata":{"canHaveSubselections":true,"isConnection":true},"type":"ProductConnection"},{"calls":[],"children":[],"fieldName":"id","kind":"Field","metadata":{"isGenerated":true,"isRequisite":true},"type":"ID"},{"children":[{"calls":[],"children":[],"fieldName":"screenname","kind":"Field","metadata":{},"type":"String"},{"calls":[],"children":[],"fieldName":"urlAlias","kind":"Field","metadata":{},"type":"String"},{"calls":[],"children":[],"fieldName":"id","kind":"Field","metadata":{"isGenerated":true,"isRequisite":true},"type":"ID"}],"id":"2Px::client","kind":"Fragment","metadata":{"isAbstract":false,"plural":false},"name":"Index_ArtistRelayQL","type":"Artist"}],"id":"2Py::client","kind":"Fragment","metadata":{"isAbstract":false,"plural":false},"name":"ArtistNavBar_ArtistRelayQL","type":"Artist"}],"id":"2Pz::client","kind":"Fragment","metadata":{"isAbstract":false,"plural":false},"name":"ArtistHeader_ArtistRelayQL","type":"Artist"},{"children":[{"calls":[],"children":[],"fieldName":"id","kind":"Field","metadata":{"isGenerated":true,"isRequisite":true},"type":"ID"},{"children":[{"calls":[],"children":[],"fieldName":"id","kind":"Field","metadata":{"isRequisite":true},"type":"ID"},{"calls":[],"children":[],"fieldName":"screenname","kind":"Field","metadata":{},"type":"String"},{"children":[{"calls":[],"children":[],"fieldName":"id","kind":"Field","metadata":{"isRequisite":true},"type":"ID"},{"calls":[],"children":[],"fieldName":"idRaw","kind":"Field","metadata":{},"type":"Int"}],"id":"2PA::client","kind":"Fragment","metadata":{"isAbstract":false,"plural":false},"name":"LikeUnlikeMutation_ArtistRelayQL","type":"Artist"}],"id":"2PB::client","kind":"Fragment","metadata":{"isAbstract":false,"plural":false},"name":"LikeableArtistContainer_ArtistRelayQL","type":"Artist"}],"id":"2PC::client","kind":"Fragment","metadata":{"isAbstract":false,"plural":false},"name":"AutoLikeArtist_ArtistRelayQL","type":"Artist"}],"fieldName":"artist","kind":"Field","metadata":{"canHaveSubselections":true},"type":"Artist"}],"id":"2PD::client","kind":"Fragment","metadata":{"isAbstract":false,"plural":false},"name":"ArtistWrapper_ApiRelayQL","type":"UniversalMusic"}],"directives":[],"fieldName":"universalMusic","isDeferred":false,"kind":"Query","metadata":{"identifyingArgName":"channel","identifyingArgType":"Int!","isAbstract":false,"isPlural":false},"name":"Api","type":"UniversalMusic"},"response":{"universalMusic":{"_artist1Y0shj":{"urlAlias":"selena-gomez","screenname":"Selena Gomez","color":"#aa6636","themeType":"contributor","divisions":[{"name":"Universal Music International","id":"RGl2aXNpb246Mw=="}],"subgenres":[{"parentCategory":{"name":"POP","id":"Q2F0ZWdvcnk6MTMxNg=="},"id":"Q2F0ZWdvcnk6MTMxNw=="}],"id":"QXJ0aXN0OjY1MTI4NQ==","externalReferences":[{"type":"COREMAILER_NWLT_LISTE","value":"selena_gomez","id":"RXh0ZXJuYWxSZWZlcmVuY2U6Mjk3OTQ="},{"type":"FACEBOOK","value":"135717943171206","id":"RXh0ZXJuYWxSZWZlcmVuY2U6NDc3OTU="},{"type":"GOOGLE_ANALYTICS","value":"UA-17882460-100","id":"RXh0ZXJuYWxSZWZlcmVuY2U6NTczMjk="}],"_articles2XqS9l":{"edges":[{"node":{"id":"QXJ0aWNsZToyNDQ0NjQ="},"cursor":"MjQ0NDY0KysrMjAxNy0wOC0yMlQxMDoyNDowMA=="}],"pageInfo":{"hasNextPage":true,"hasPreviousPage":false}},"_products2PRCo":{"edges":[{"node":{"id":"UHJvZHVjdDo0MTA0MDk="},"cursor":"NDEwNDA5KysrMjAxNy0wNy0xMw=="}],"pageInfo":{"hasNextPage":true,"hasPreviousPage":false}},"_videos2Tn6C2":{"edges":[{"node":{"id":"VmlkZW86NDQ0NDEw"},"cursor":"NDQ0NDEwKysrMjAxNy0wNy0yN1QxMDozMDozOQ=="}],"pageInfo":{"hasNextPage":true,"hasPreviousPage":false}},"_liveEvents2n1GpM":{"edges":[],"pageInfo":{"hasNextPage":false,"hasPreviousPage":false}},"_mediaEvents1TyUCF":{"edges":[],"pageInfo":{"hasNextPage":false,"hasPreviousPage":false}},"_imageCollections3eCGj7":{"edges":[{"node":{"id":"Q29sbGVjdGlvbjo0MTA0Mw==","image":null},"cursor":"NDEwNDMrKysyMDE3LTA3LTEwVDExOjE1OjA1"}],"pageInfo":{"hasNextPage":true,"hasPreviousPage":false}},"_articlesAy9tt":{"edges":[{"node":{"id":"QXJ0aWNsZToyMzU1OTY="},"cursor":"MjM1NTk2KysrMjAxNS0wOS0xN1QxODowNDowMA=="}],"pageInfo":{"hasNextPage":true,"hasPreviousPage":false}},"_actions3OWk1f":{"edges":[],"pageInfo":{"hasNextPage":false,"hasPreviousPage":false}},"_productsdx8Oq":{"edges":[],"pageInfo":{"hasNextPage":false,"hasPreviousPage":false}},"idRaw":651285}}}}]
Selena Gomez | News | Das Album "Stars Dance" von Selena Gomez ist ab sofort überall erhältlich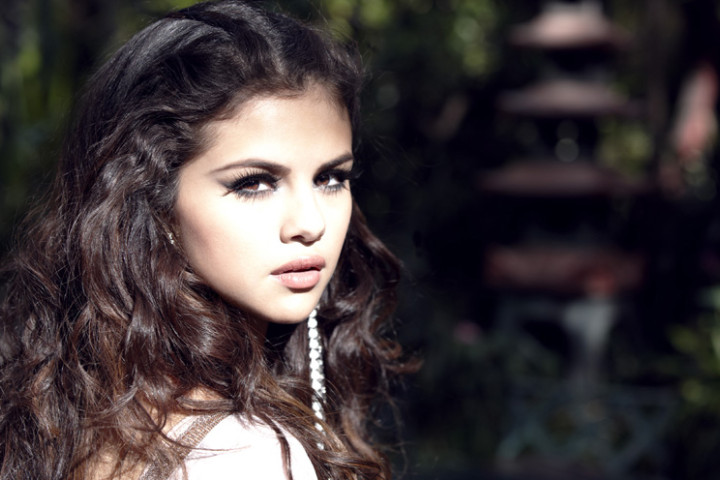 19.07.2013
Das Album "Stars Dance" von Selena Gomez ist ab sofort überall erhältlich
Sie ist gerade mal 20 Jahre jung, veröffentlicht mit "
Stars Dance
" aber bereits ihr viertes
Album.
Natürlich ist von der amerikanischen
Sängerin
und Schauspielerin
Selena Gomez
die Rede.
2011
erschien ihr bisher letztes Album "
When The Sun Goes Down
", nun steht mit "Stars Dance" ihr neuestes Werk in den Läden. Ihr Sound hat sich verändert, Selena verspricht für das neue Album frische Dancebeats. Statt auf eine große Feature-Liste setzt die talentierte Sängerin selbstbewusst auf ihre Stimme und zum Tanzen einladende Melodien. Ihre erste Singleauskopplung "
Come & Get It
" lässt bereits vermuten wohin die Reise musikalisch geht. In den amerikanischen Charts konnte sie mit dem Song sogar zeitweise auf den Thron steigen. Mit "Stars Dance" fordert Selena zum Tanzen und Spaß haben auf. Genau so ein Album braucht der Sommer.
Spätestens der Albumtrailer stimmt euch perfekt auf "Stars Dance" ein. Also, come and get it!