\n","teaserText":"

No Doubt haben sich etwas ganz Besonderes für euch einfallen lassen. Mit einer Mobile App könnt ihr das Cover des neuen Albums \"Push And Shove\" zum Leben erwecken.

","teaserImage":{"imageUrlTemplate":"//images.universal-music.de/img/assets/274/274641/{ratio}/{width}/no-doubt-bild-01-2011.jpg","id":"SW1hZ2U6Mjc0NjQx"},"images":[{"imageUrlTemplate":"//images.universal-music.de/img/assets/274/274641/{ratio}/{width}/no-doubt-bild-01-2011.jpg","headline":"No Doubt Bild_01 2011","id":"SW1hZ2U6Mjc0NjQx"}],"artists":[{"idRaw":425497,"image":{"imageUrlTemplate":"//images.universal-music.de/img/assets/278/278577/{ratio}/{width}/no-doubt-push-and-shove-foto.jpg","headline":"No Doubt Push And Shove Foto","id":"SW1hZ2U6Mjc4NTc3"},"id":"QXJ0aXN0OjQyNTQ5Nw==","color":null,"urlAlias":"no-doubt","screenname":"No Doubt"}],"date":"2012-10-12 14:07:00","__typename":"Article","idRaw":210087,"createdDate":"2012-10-12 14:12:26","modifiedDate":"2012-10-12 15:14:47","seoKeywords":"No Doubt, Push And Shove, Album, 3D, App, uView","seoDescription":"No Doubt haben sich etwas ganz Besonderes für euch einfallen lassen. Mit einer Mobile App könnt ihr das Cover des neuen Albums \"Push And Shove\" zum Leben erwecken.","copyright":"","links":[]},"_artist3xGTcq":{"idRaw":425497,"id":"QXJ0aXN0OjQyNTQ5Nw==","_products4cM781":{"edges":[{"node":{"id":"UHJvZHVjdDoxODUxNzM=","idRaw":185173,"versionTitle":null,"__typename":"Product","isBackstage":false,"headline":"Looking Hot","artists":[{"color":null,"urlAlias":"no-doubt","screenname":"No Doubt","image":{"imageUrlTemplate":"//images.universal-music.de/img/assets/278/278577/{ratio}/{width}/no-doubt-push-and-shove-foto.jpg","headline":"No Doubt Push And Shove Foto","id":"SW1hZ2U6Mjc4NTc3"},"id":"QXJ0aXN0OjQyNTQ5Nw=="}],"cover":{"headline":"No Doubt Looking Hot Cover","imageUrlTemplate":"//images.universal-music.de/img/assets/285/285206/{ratio}/{width}/no-doubt-looking-hot-cover.jpg","id":"SW1hZ2U6Mjg1MjA2"},"seoKeywords":"","seoDescription":"","hasSoundfiles":true},"cursor":"MTg1MTczKysrMjAxMi0xMS0wOQ=="},{"node":{"id":"UHJvZHVjdDoxODQwNjU=","idRaw":184065,"versionTitle":"Deluxe Edition","__typename":"Product","isBackstage":false,"headline":"Push And Shove (Standard Edt.)","artists":[{"color":null,"urlAlias":"no-doubt","screenname":"No Doubt","image":{"imageUrlTemplate":"//images.universal-music.de/img/assets/278/278577/{ratio}/{width}/no-doubt-push-and-shove-foto.jpg","headline":"No Doubt Push And Shove Foto","id":"SW1hZ2U6Mjc4NTc3"},"id":"QXJ0aXN0OjQyNTQ5Nw=="}],"cover":{"headline":"Push And Shove (Deluxe Edt.): No Doubt","imageUrlTemplate":"//images.universal-music.de/img/assets/280/280949/{ratio}/{width}/push-and-shove-deluxe-edt-no-doubt.jpg","id":"SW1hZ2U6MjgwOTQ5"},"seoKeywords":null,"seoDescription":"","hasSoundfiles":true},"cursor":"MTg0MDY1KysrMjAxMi0wOS0yMQ=="},{"node":{"id":"UHJvZHVjdDoxODQwNjE=","idRaw":184061,"versionTitle":"Deluxe International Version","__typename":"Product","isBackstage":false,"headline":"Push And Shove (Deluxe International Version)","artists":[{"color":null,"urlAlias":"no-doubt","screenname":"No Doubt","image":{"imageUrlTemplate":"//images.universal-music.de/img/assets/278/278577/{ratio}/{width}/no-doubt-push-and-shove-foto.jpg","headline":"No Doubt Push And Shove Foto","id":"SW1hZ2U6Mjc4NTc3"},"id":"QXJ0aXN0OjQyNTQ5Nw=="}],"cover":{"headline":"Push And Shove (Deluxe Edt.): No Doubt","imageUrlTemplate":"//images.universal-music.de/img/assets/280/280949/{ratio}/{width}/push-and-shove-deluxe-edt-no-doubt.jpg","id":"SW1hZ2U6MjgwOTQ5"},"seoKeywords":null,"seoDescription":"","hasSoundfiles":true},"cursor":"MTg0MDYxKysrMjAxMi0wOS0yMQ=="},{"node":{"id":"UHJvZHVjdDoxODMyMzU=","idRaw":183235,"versionTitle":null,"__typename":"Product","isBackstage":false,"headline":"Settle Down","artists":[{"color":null,"urlAlias":"no-doubt","screenname":"No Doubt","image":{"imageUrlTemplate":"//images.universal-music.de/img/assets/278/278577/{ratio}/{width}/no-doubt-push-and-shove-foto.jpg","headline":"No Doubt Push And Shove Foto","id":"SW1hZ2U6Mjc4NTc3"},"id":"QXJ0aXN0OjQyNTQ5Nw=="}],"cover":{"headline":"Cover Settle Down","imageUrlTemplate":"//images.universal-music.de/img/assets/277/277974/{ratio}/{width}/cover-settle-down.jpg","id":"SW1hZ2U6Mjc3OTc0"},"seoKeywords":"","seoDescription":"Nach ihrem letzten, mit 2 Grammys ausgezeichneten Album \"Rock Steady\" aus dem Jahr 2003 hat die Gerüchteküche regelmäßig mal geköchelt und mal gebrodelt.","hasSoundfiles":true},"cursor":"MTgzMjM1KysrMjAxMi0wOC0wMw=="},{"node":{"id":"UHJvZHVjdDo5OTk0Mg==","idRaw":99942,"versionTitle":null,"__typename":"Product","isBackstage":false,"headline":"The Singles Collection","artists":[{"color":null,"urlAlias":"no-doubt","screenname":"No Doubt","image":{"imageUrlTemplate":"//images.universal-music.de/img/assets/278/278577/{ratio}/{width}/no-doubt-push-and-shove-foto.jpg","headline":"No Doubt Push And Shove Foto","id":"SW1hZ2U6Mjc4NTc3"},"id":"QXJ0aXN0OjQyNTQ5Nw=="}],"cover":{"headline":"The Singles Collection 0602498497517","imageUrlTemplate":"//images.universal-music.de/img/assets/131/131145/{ratio}/{width}/the-singles-collection-0602498497517.jpg","id":"SW1hZ2U6MTMxMTQ1"},"seoKeywords":null,"seoDescription":"","hasSoundfiles":true},"cursor":"OTk5NDIrKysyMDA3LTA3LTAz"},{"node":{"id":"UHJvZHVjdDo5MDAxMg==","idRaw":90012,"versionTitle":null,"__typename":"Product","isBackstage":false,"headline":"The Singles 1992-2003 (Boom Box)","artists":[{"color":null,"urlAlias":"no-doubt","screenname":"No Doubt","image":{"imageUrlTemplate":"//images.universal-music.de/img/assets/278/278577/{ratio}/{width}/no-doubt-push-and-shove-foto.jpg","headline":"No Doubt Push And Shove Foto","id":"SW1hZ2U6Mjc4NTc3"},"id":"QXJ0aXN0OjQyNTQ5Nw=="}],"cover":{"headline":"The Singles 1992-2003 (Boom Box) 0602498612602","imageUrlTemplate":"//images.universal-music.de/img/assets/122/122596/{ratio}/{width}/the-singles-1992-2003-boom-box-0602498612602.jpg","id":"SW1hZ2U6MTIyNTk2"},"seoKeywords":null,"seoDescription":"","hasSoundfiles":true},"cursor":"OTAwMTIrKysyMDAzLTEyLTA4"},{"node":{"id":"UHJvZHVjdDo4MzExMA==","idRaw":83110,"versionTitle":"","__typename":"Product","isBackstage":false,"headline":"Rock Steady","artists":[{"color":null,"urlAlias":"no-doubt","screenname":"No Doubt","image":{"imageUrlTemplate":"//images.universal-music.de/img/assets/278/278577/{ratio}/{width}/no-doubt-push-and-shove-foto.jpg","headline":"No Doubt Push And Shove Foto","id":"SW1hZ2U6Mjc4NTc3"},"id":"QXJ0aXN0OjQyNTQ5Nw=="}],"cover":{"headline":"Rock Steady 94931583","imageUrlTemplate":"//images.universal-music.de/img/assets/117/117115/{ratio}/{width}/rock-steady-94931583.jpg","id":"SW1hZ2U6MTE3MTE1"},"seoKeywords":null,"seoDescription":"","hasSoundfiles":true},"cursor":"ODMxMTArKysyMDAxLTEyLTEw"}],"pageInfo":{"hasNextPage":true,"hasPreviousPage":false}},"_productsZBJev":{"edges":[{"node":{"id":"UHJvZHVjdDoxODQwNjU=","idRaw":184065},"cursor":"MTg0MDY1KysrMjAxMi0wOS0yMQ=="}],"pageInfo":{"hasNextPage":true,"hasPreviousPage":false}}}}}}]
No Doubt | News | Erweckt das No Doubt "Push and Shove" Cover zum Leben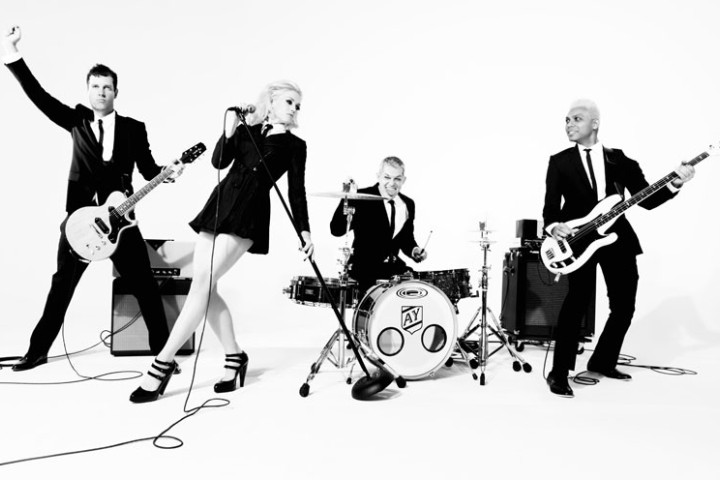 12.10.2012
Erweckt das No Doubt "Push and Shove" Cover zum Leben
No Doubt haben sich etwas ganz kreatives für ihre Fans ausgedacht!
Ab sofort könnt ihr – mittels einer Mobile App "uView" – das Album "Push And Shove" zum Leben erwecken. Probiert es jetzt selbst aus!
Die passende Anleitung dazu findet ihr hier:
Die App auf iTunes oder Google Play herunterladen.
Die App öffnen und die Kamera auf die "Push and Shove" CD oder Poster mit dem Album Cover ausrichten.
Das Cover wird automatisch dreidimensional zum Leben erweckt.
Passend dazu liefern wir euch noch ein Video, das nochmal genau beschreibt, wie ihr die App benutzen könnt. Viel Spaß!