\n\n

\n\n

","teaserText":"

Wir heißen The 1975 herzlich willkommen bei Universal Music. Erfahrt mehr über die Band und schaut euch jetzt die Videos zu \"Chocolate\" und \"The City\" hier an.

","teaserImage":{"imageUrlTemplate":"//images.universal-music.de/img/assets/322/322082/{ratio}/{width}/the-1975.jpg","id":"SW1hZ2U6MzIyMDgy"},"images":[{"imageUrlTemplate":"//images.universal-music.de/img/assets/322/322082/{ratio}/{width}/the-1975.jpg","headline":"The 1975","id":"SW1hZ2U6MzIyMDgy"}],"artists":[{"idRaw":677072,"image":{"imageUrlTemplate":"//images.universal-music.de/img/assets/390/390465/{ratio}/{width}/the-1975-2015.jpg","headline":"The 1975 2015","id":"SW1hZ2U6MzkwNDY1"},"id":"QXJ0aXN0OjY3NzA3Mg==","color":"#da6d76","urlAlias":"the-1975","screenname":"The 1975"}],"date":"2013-05-22 10:15:00","__typename":"Article","idRaw":222297,"createdDate":"2013-05-21 19:02:35","modifiedDate":"2013-05-22 14:27:45","seoKeywords":"The 1975, The City, Chocolate, Video, Offiziell, Official,","seoDescription":"Erfahrt mehr über die Newcomer The 1975 und schaut euch jetzt die Videos zu \"Chocolate\" und \"The City\" hier an.","copyright":"","links":[]},"_artist2ck8WS":{"idRaw":677072,"id":"QXJ0aXN0OjY3NzA3Mg==","_products4cM781":{"edges":[{"node":{"id":"UHJvZHVjdDozMzIyMTE=","idRaw":332211,"versionTitle":null,"__typename":"Product","isBackstage":false,"headline":"I Like It When You Sleep, For You Are So Beautiful Yet So Unaware Of It","artists":[{"color":"#da6d76","urlAlias":"the-1975","screenname":"The 1975","image":{"imageUrlTemplate":"//images.universal-music.de/img/assets/390/390465/{ratio}/{width}/the-1975-2015.jpg","headline":"The 1975 2015","id":"SW1hZ2U6MzkwNDY1"},"id":"QXJ0aXN0OjY3NzA3Mg=="}],"cover":{"headline":"The 1975 Cover","imageUrlTemplate":"//images.universal-music.de/img/assets/390/390435/{ratio}/{width}/the-1975-cover.jpg","id":"SW1hZ2U6MzkwNDM1"},"seoKeywords":"","seoDescription":"Die britische Indie-Rock-Band The 1975 veröffentlicht ihr zweites Album \"I Like It When You Sleep, For You Are So Beautiful Yet So Unaware Of It\". Mit einer","hasSoundfiles":true},"cursor":"MzMyMjExKysrMjAxNi0wMi0yNg=="},{"node":{"id":"UHJvZHVjdDozMzQ2MzE=","idRaw":334631,"versionTitle":"","__typename":"Product","isBackstage":false,"headline":"The Sound","artists":[{"color":"#da6d76","urlAlias":"the-1975","screenname":"The 1975","image":{"imageUrlTemplate":"//images.universal-music.de/img/assets/390/390465/{ratio}/{width}/the-1975-2015.jpg","headline":"The 1975 2015","id":"SW1hZ2U6MzkwNDY1"},"id":"QXJ0aXN0OjY3NzA3Mg=="}],"cover":{"headline":"The 1975 Cover","imageUrlTemplate":"//images.universal-music.de/img/assets/390/390435/{ratio}/{width}/the-1975-cover.jpg","id":"SW1hZ2U6MzkwNDM1"},"seoKeywords":null,"seoDescription":"Mit der Single \"The Sound\" präsentieren The 1975 die zweite Single aus ihrem Album \"I Like It When You Sleep, For You Are So Beautiful Yet So Unaware Of","hasSoundfiles":true},"cursor":"MzM0NjMxKysrMjAxNi0wMS0xNQ=="},{"node":{"id":"UHJvZHVjdDozMjQ3NzM=","idRaw":324773,"versionTitle":null,"__typename":"Product","isBackstage":false,"headline":"Love Me","artists":[{"color":"#da6d76","urlAlias":"the-1975","screenname":"The 1975","image":{"imageUrlTemplate":"//images.universal-music.de/img/assets/390/390465/{ratio}/{width}/the-1975-2015.jpg","headline":"The 1975 2015","id":"SW1hZ2U6MzkwNDY1"},"id":"QXJ0aXN0OjY3NzA3Mg=="}],"cover":{"headline":"The 1975 Love Me Cover","imageUrlTemplate":"//images.universal-music.de/img/assets/390/390437/{ratio}/{width}/the-1975-love-me-cover.jpg","id":"SW1hZ2U6MzkwNDM3"},"seoKeywords":null,"seoDescription":"Mit der Single \"Love Me\" melden sich The 1975 nach einer längeren Pause zurück und kündigte damit auch ihr inzwischen zweites Album \"I Like It When You","hasSoundfiles":false},"cursor":"MzI0NzczKysrMjAxNS0xMC0wOQ=="},{"node":{"id":"UHJvZHVjdDoxOTI2MzQ=","idRaw":192634,"versionTitle":"Deluxe Edition","__typename":"Product","isBackstage":false,"headline":"The 1975","artists":[{"color":"#da6d76","urlAlias":"the-1975","screenname":"The 1975","image":{"imageUrlTemplate":"//images.universal-music.de/img/assets/390/390465/{ratio}/{width}/the-1975-2015.jpg","headline":"The 1975 2015","id":"SW1hZ2U6MzkwNDY1"},"id":"QXJ0aXN0OjY3NzA3Mg=="}],"cover":{"headline":"The 1975 Album","imageUrlTemplate":"//images.universal-music.de/img/assets/326/326278/{ratio}/{width}/the-1975-album.jpg","id":"SW1hZ2U6MzI2Mjc4"},"seoKeywords":null,"seoDescription":"\"Sex\", \"Chocolate\" und \"The City\" - das sind nur drei der Titel mit denen die Indie Rocker The 1975 bei Fans und Kritikern gleichermaßen punkten. Am 6.","hasSoundfiles":true},"cursor":"MTkyNjM0KysrMjAxMy0wOS0wNg=="}],"pageInfo":{"hasNextPage":false,"hasPreviousPage":false}},"_productsZBJev":{"edges":[{"node":{"id":"UHJvZHVjdDozMzIyMTE=","idRaw":332211},"cursor":"MzMyMjExKysrMjAxNi0wMi0yNg=="}],"pageInfo":{"hasNextPage":true,"hasPreviousPage":false}}}}}}]
The 1975 | News | Herzlich willkommen, The 1975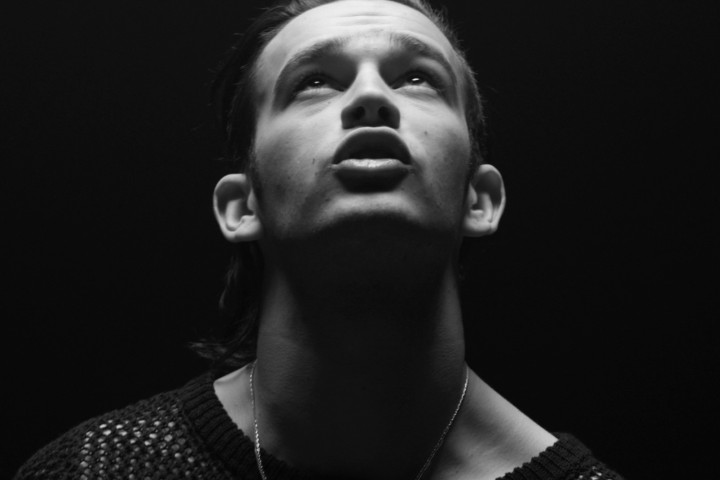 22.05.2013
Herzlich willkommen, The 1975
Herzlich willkommen bei Universal Music, The 1975. Die vier Musiker aus Manchester sind Newcomer, jedoch kein Geheimtipp mehr. Matt Healy, Adam Hann, Ross McDonald und George Daniel überzeugen mit einer tollen Mischung aus Alternative Rock, Pop und R&B, inspirierendem Songwriting und eingehenden Melodien.
Das Debütalbum von The 1975 erscheint im Laufe des Jahres
Bisher veröffentlichten die Jungs einige
EPs
. Derzeit befinden sie sich im Studio und nehmen ihr
Debütalbum
auf. Holt euch schon jetzt einen Vorgeschmack auf eine der heißesten Bands des Jahres und seht euch hier die offiziellen
Videos
zu "
Chocolate
" and "
The City
" an. Wir sind gespannt auf mehr!