\n\n





\n

Vergessen ist der Titel \"Der Typ aus der Internet Explorer Werbung\": Alex Clare meldet sich mit dem Musikvideo zur neuen Single \"War Rages On\" aus dem kommenden Album \"Three Hearts\" zurück und schlägt das nächste Kapitel seiner Erfolgsgeschichte auf. Für das langersehnte Werk holte er sich unter anderem Dan Wilson mit ins Boot, der bereits Hits für Adele und Taylor Swift produzierte. \"Es geht um Veränderungen in meinem Leben\", erklärt Alex Clare über den Sinn des neue Albums, das ab dem 18. Juli 2014 erhältlich ist.

\n
Alex Clare zeigt mit der ersten Single \"War Rages On\": er bleibt seinem Stil treu und verbindet Soulelemente mit Dubstep
\n

Im Musikvideo zu \"War Rages On\" geht es brisant zu: Die Sinnlosigkeit eines Krieges wird anhand von Brutalität, Gewalt und Grausamkeit verdeutlicht. Kriegerische Handlungen vermittelt Alex Clare unter anderem mit Explosionen und Rauch sowie mit dem aggressiven Verhalten der Menschen. Passend zum dramatischen Titel, kombiniert Alex Clare erneut seine spektakuläre Stimmgewalt mit starken und schnellen Beats. Bereits mit seiner Hit-Single \"Too Close\" und dem zugehörigen Erfolgsalbum \"The Lateness Of The Hour\" erreichte die britische Soul-Stimme Gold-Status in Deutschland und sorgte für komplett ausverkaufte Live-Tourneen.

\n

>>> Seht euch jetzt das offizielle Musikvideo zu \"War Rages On\" von Alex Clare an

\n

>>> Alex Clares Single \"War Rages On\" bei Amazon bestellen

\n

>>> Alex Clares Single \"War Rages On\" bei iTunes runterladen

\n

>>> Alex Clares Album \"Three Hearts\" bei iTunes vorbestellen und \"War Rages On\" sofort downloaden

\n

>>> Hier weitere Alex Clare-Videos anschauen

","teaserText":"

Die britische Stimmgewalt ist zurück: Mit \"War Rages On\" liefert Alex Clare erneut einen hitverdächtigen DubStep-Track. Jetzt das Video anschauen.

","teaserImage":{"imageUrlTemplate":"//images.universal-music.de/img/assets/342/342624/{ratio}/{width}/alex-clare-three-hearts.jpg","id":"SW1hZ2U6MzQyNjI0"},"images":[],"artists":[{"idRaw":664819,"image":{"imageUrlTemplate":"//images.universal-music.de/img/assets/273/273230/{ratio}/{width}/alex-clare-2012-1.jpg","headline":"Alex Clare 2012 1","id":"SW1hZ2U6MjczMjMw"},"id":"QXJ0aXN0OjY2NDgxOQ==","color":null,"urlAlias":"alex-clare","screenname":"Alex Clare"}],"date":"2014-05-27 11:47:00","__typename":"Article","idRaw":228334,"createdDate":"2014-05-27 12:00:55","modifiedDate":"2014-07-16 14:19:25","seoKeywords":"Alex Clare, War Rages On, Three Hearts, Dan Wilson, Too Close, The Lateness Of The Hour, Single, Album, Video, 2014","seoDescription":"Die britische Stimmgewalt ist zurück: Mit \"War Rages On\" liefert Alex Clare erneut einen hitverdächtigen DubStep-Track. Jetzt in das Video anschauen.","copyright":"","links":[]},"_artist2J0rZX":{"idRaw":664819,"id":"QXJ0aXN0OjY2NDgxOQ==","_products4cM781":{"edges":[{"node":{"id":"UHJvZHVjdDoyMTUzODE=","idRaw":215381,"versionTitle":"CD Album","__typename":"Product","isBackstage":false,"headline":"Three Hearts","artists":[{"color":null,"urlAlias":"alex-clare","screenname":"Alex Clare","image":{"imageUrlTemplate":"//images.universal-music.de/img/assets/273/273230/{ratio}/{width}/alex-clare-2012-1.jpg","headline":"Alex Clare 2012 1","id":"SW1hZ2U6MjczMjMw"},"id":"QXJ0aXN0OjY2NDgxOQ=="}],"cover":{"headline":"Alex Clare - Three Hearts - Cover","imageUrlTemplate":"//images.universal-music.de/img/assets/345/345600/{ratio}/{width}/alex-clare-three-hearts-cover.jpg","id":"SW1hZ2U6MzQ1NjAw"},"seoKeywords":"Alex Clare, Three Hearts, Album, Single, War Rages On, Video, 2014","seoDescription":"Die britische Sensationsstimme ist zurück: Alex Clare präsentiert sein zweites Album \"Three Hearts\", das ab dem 8. August 2014 erhältlich ist. Weitere Infos hier.","hasSoundfiles":true},"cursor":"MjE1MzgxKysrMjAxNC0wOC0wOA=="},{"node":{"id":"UHJvZHVjdDoyMTYwODU=","idRaw":216085,"versionTitle":null,"__typename":"Product","isBackstage":false,"headline":"War Rages On (Remixes)","artists":[{"color":null,"urlAlias":"alex-clare","screenname":"Alex Clare","image":{"imageUrlTemplate":"//images.universal-music.de/img/assets/273/273230/{ratio}/{width}/alex-clare-2012-1.jpg","headline":"Alex Clare 2012 1","id":"SW1hZ2U6MjczMjMw"},"id":"QXJ0aXN0OjY2NDgxOQ=="}],"cover":{"headline":"Alex Clare - War Rages On - Remixes","imageUrlTemplate":"//images.universal-music.de/img/assets/345/345999/{ratio}/{width}/alex-clare-war-rages-on-remixes.jpg","id":"SW1hZ2U6MzQ1OTk5"},"seoKeywords":null,"seoDescription":"Alex Clare präsentiert die Remix EP zur Single \"War Rages On\" aus dem Album \"Three Hearts. Zum einen den Etherwood Remix, der die dramatisch geladene,","hasSoundfiles":false},"cursor":"MjE2MDg1KysrMjAxNC0wNy0xOA=="},{"node":{"id":"UHJvZHVjdDoyMTAzMDI=","idRaw":210302,"versionTitle":"eSingle","__typename":"Product","isBackstage":false,"headline":"War Rages On","artists":[{"color":null,"urlAlias":"alex-clare","screenname":"Alex Clare","image":{"imageUrlTemplate":"//images.universal-music.de/img/assets/273/273230/{ratio}/{width}/alex-clare-2012-1.jpg","headline":"Alex Clare 2012 1","id":"SW1hZ2U6MjczMjMw"},"id":"QXJ0aXN0OjY2NDgxOQ=="}],"cover":{"headline":"War Rages On","imageUrlTemplate":"//images.universal-music.de/img/assets/342/342816/{ratio}/{width}/war-rages-on.jpg","id":"SW1hZ2U6MzQyODE2"},"seoKeywords":"","seoDescription":"Alex Clare meldet sich mit dem Musikvideo zur neuen Single \"War Rages On\" aus dem kommenden Album \"Three Hearts\" zurück und schlägt das nächste Kapitel","hasSoundfiles":true},"cursor":"MjEwMzAyKysrMjAxNC0wNS0yNg=="},{"node":{"id":"UHJvZHVjdDoxODMzMDg=","idRaw":183308,"versionTitle":null,"__typename":"Product","isBackstage":false,"headline":"Treading Water (2-Track)","artists":[{"color":null,"urlAlias":"alex-clare","screenname":"Alex Clare","image":{"imageUrlTemplate":"//images.universal-music.de/img/assets/273/273230/{ratio}/{width}/alex-clare-2012-1.jpg","headline":"Alex Clare 2012 1","id":"SW1hZ2U6MjczMjMw"},"id":"QXJ0aXN0OjY2NDgxOQ=="}],"cover":{"headline":"Cover Treading Water","imageUrlTemplate":"//images.universal-music.de/img/assets/279/279286/{ratio}/{width}/cover-treading-water.jpg","id":"SW1hZ2U6Mjc5Mjg2"},"seoKeywords":"","seoDescription":"Jetzt macht er sich auch noch selbst Konkurrenz: Während Alex Clares Mega-Single \"Too Close\" in Deutschland mittlerweile Platinstatus erreicht hat – und nach","hasSoundfiles":true},"cursor":"MTgzMzA4KysrMjAxMi0wOS0yMQ=="},{"node":{"id":"UHJvZHVjdDoxODExMzA=","idRaw":181130,"versionTitle":null,"__typename":"Product","isBackstage":false,"headline":"The Lateness Of The Hour","artists":[{"color":null,"urlAlias":"alex-clare","screenname":"Alex Clare","image":{"imageUrlTemplate":"//images.universal-music.de/img/assets/273/273230/{ratio}/{width}/alex-clare-2012-1.jpg","headline":"Alex Clare 2012 1","id":"SW1hZ2U6MjczMjMw"},"id":"QXJ0aXN0OjY2NDgxOQ=="}],"cover":{"headline":"The Lateness Of The Hour: Clare,Alex","imageUrlTemplate":"//images.universal-music.de/img/assets/273/273475/{ratio}/{width}/the-lateness-of-the-hour-clarealex.jpg","id":"SW1hZ2U6MjczNDc1"},"seoKeywords":null,"seoDescription":"Früher auch unter dem Namen Alexander G. Muertos bekannt kommt Alex Clare aus dem Süden Londons und ist dort schon seit einigen Jahren in der Singer- und","hasSoundfiles":true},"cursor":"MTgxMTMwKysrMjAxMi0wNC0yMA=="},{"node":{"id":"UHJvZHVjdDoxODExNzg=","idRaw":181178,"versionTitle":null,"__typename":"Product","isBackstage":false,"headline":"Too Close","artists":[{"color":null,"urlAlias":"alex-clare","screenname":"Alex Clare","image":{"imageUrlTemplate":"//images.universal-music.de/img/assets/273/273230/{ratio}/{width}/alex-clare-2012-1.jpg","headline":"Alex Clare 2012 1","id":"SW1hZ2U6MjczMjMw"},"id":"QXJ0aXN0OjY2NDgxOQ=="}],"cover":{"headline":"Cover Too Close","imageUrlTemplate":"//images.universal-music.de/img/assets/273/273591/{ratio}/{width}/cover-too-close.jpg","id":"SW1hZ2U6MjczNTkx"},"seoKeywords":null,"seoDescription":"\"Da vibrieren die Kopfhörer (...) Wenige Adjektive passen da so gut wie fett\", schrieb ZEIT ONLINE über diesen Track, der jetzt schon als der ultimative","hasSoundfiles":true},"cursor":"MTgxMTc4KysrMjAxMi0wNC0wOQ=="}],"pageInfo":{"hasNextPage":false,"hasPreviousPage":false}},"_productsZBJev":{"edges":[{"node":{"id":"UHJvZHVjdDoyMTUzODE=","idRaw":215381},"cursor":"MjE1MzgxKysrMjAxNC0wOC0wOA=="}],"pageInfo":{"hasNextPage":true,"hasPreviousPage":false}}}}}},{"query":{"calls":[{"kind":"Call","name":"channel","metadata":{"type":"Int!"},"value":{"kind":"CallValue","callValue":10000}}],"children":[{"children":[{"calls":[{"kind":"Call","name":"urlAlias","metadata":{"type":null},"value":{"kind":"CallValue","callValue":"alex-clare"}}],"children":[{"calls":[],"children":[],"fieldName":"urlAlias","kind":"Field","metadata":{},"type":"String"},{"calls":[],"children":[],"fieldName":"screenname","kind":"Field","metadata":{},"type":"String"},{"calls":[],"children":[],"fieldName":"color","kind":"Field","metadata":{},"type":"String"},{"calls":[],"children":[],"fieldName":"themeType","kind":"Field","metadata":{},"type":"String"},{"calls":[],"children":[{"calls":[],"children":[],"fieldName":"name","kind":"Field","metadata":{},"type":"String"},{"calls":[],"children":[],"fieldName":"id","kind":"Field","metadata":{"isGenerated":true,"isRequisite":true},"type":"ID"}],"fieldName":"divisions","kind":"Field","metadata":{"canHaveSubselections":true,"isPlural":true},"type":"Division"},{"calls":[],"children":[{"calls":[],"children":[{"calls":[],"children":[],"fieldName":"name","kind":"Field","metadata":{},"type":"String"},{"calls":[],"children":[],"fieldName":"id","kind":"Field","metadata":{"isGenerated":true,"isRequisite":true},"type":"ID"}],"fieldName":"parentCategory","kind":"Field","metadata":{"canHaveSubselections":true},"type":"Category"},{"calls":[],"children":[],"fieldName":"id","kind":"Field","metadata":{"isGenerated":true,"isRequisite":true},"type":"ID"}],"fieldName":"subgenres","kind":"Field","metadata":{"canHaveSubselections":true,"isPlural":true},"type":"Category"},{"calls":[],"children":[],"fieldName":"id","kind":"Field","metadata":{"isGenerated":true,"isRequisite":true},"type":"ID"},{"children":[{"calls":[],"children":[],"fieldName":"screenname","kind":"Field","metadata":{},"type":"String"},{"calls":[],"children":[{"calls":[],"children":[],"fieldName":"type","kind":"Field","metadata":{},"type":"ExternalReferenceType"},{"calls":[],"children":[],"fieldName":"value","kind":"Field","metadata":{},"type":"String"},{"calls":[],"children":[],"fieldName":"id","kind":"Field","metadata":{"isGenerated":true,"isRequisite":true},"type":"ID"}],"fieldName":"externalReferences","kind":"Field","metadata":{"canHaveSubselections":true,"isPlural":true},"type":"ExternalReference"},{"calls":[],"children":[],"fieldName":"id","kind":"Field","metadata":{"isGenerated":true,"isRequisite":true},"type":"ID"},{"children":[{"calls":[],"children":[],"fieldName":"urlAlias","kind":"Field","metadata":{},"type":"String"},{"calls":[],"children":[],"fieldName":"themeType","kind":"Field","metadata":{},"type":"String"},{"alias":"news","calls":[{"kind":"Call","name":"first","metadata":{"type":"Int"},"value":{"kind":"CallValue","callValue":1}},{"kind":"Call","name":"type","metadata":{"type":"ArticleType"},"value":{"kind":"CallValue","callValue":"NEUIGKEIT"}}],"children":[{"calls":[],"children":[{"calls":[],"children":[{"calls":[],"children":[],"fieldName":"id","kind":"Field","metadata":{"isRequisite":true},"type":"ID"}],"fieldName":"node","kind":"Field","metadata":{"canHaveSubselections":true,"isRequisite":true},"type":"Article"},{"calls":[],"children":[],"fieldName":"cursor","kind":"Field","metadata":{"isGenerated":true,"isRequisite":true},"type":"String"}],"fieldName":"edges","kind":"Field","metadata":{"canHaveSubselections":true,"isPlural":true},"type":"ArticleEdge"},{"calls":[],"children":[{"calls":[],"children":[],"fieldName":"hasNextPage","kind":"Field","metadata":{"isGenerated":true,"isRequisite":true},"type":"Boolean"},{"calls":[],"children":[],"fieldName":"hasPreviousPage","kind":"Field","metadata":{"isGenerated":true,"isRequisite":true},"type":"Boolean"}],"fieldName":"pageInfo","kind":"Field","metadata":{"canHaveSubselections":true,"isGenerated":true,"isRequisite":true},"type":"PageInfo"}],"fieldName":"articles","kind":"Field","metadata":{"canHaveSubselections":true,"isConnection":true},"type":"ArticleConnection"},{"alias":"music","calls":[{"kind":"Call","name":"first","metadata":{"type":"Int"},"value":{"kind":"CallValue","callValue":1}}],"children":[{"calls":[],"children":[{"calls":[],"children":[{"calls":[],"children":[],"fieldName":"id","kind":"Field","metadata":{"isRequisite":true},"type":"ID"}],"fieldName":"node","kind":"Field","metadata":{"canHaveSubselections":true,"isRequisite":true},"type":"Product"},{"calls":[],"children":[],"fieldName":"cursor","kind":"Field","metadata":{"isGenerated":true,"isRequisite":true},"type":"String"}],"fieldName":"edges","kind":"Field","metadata":{"canHaveSubselections":true,"isPlural":true},"type":"ProductEdge"},{"calls":[],"children":[{"calls":[],"children":[],"fieldName":"hasNextPage","kind":"Field","metadata":{"isGenerated":true,"isRequisite":true},"type":"Boolean"},{"calls":[],"children":[],"fieldName":"hasPreviousPage","kind":"Field","metadata":{"isGenerated":true,"isRequisite":true},"type":"Boolean"}],"fieldName":"pageInfo","kind":"Field","metadata":{"canHaveSubselections":true,"isGenerated":true,"isRequisite":true},"type":"PageInfo"}],"fieldName":"products","kind":"Field","metadata":{"canHaveSubselections":true,"isConnection":true},"type":"ProductConnection"},{"calls":[{"kind":"Call","name":"first","metadata":{"type":"Int"},"value":{"kind":"CallValue","callValue":1}}],"children":[{"calls":[],"children":[{"calls":[],"children":[{"calls":[],"children":[],"fieldName":"id","kind":"Field","metadata":{"isRequisite":true},"type":"ID"}],"fieldName":"node","kind":"Field","metadata":{"canHaveSubselections":true,"isRequisite":true},"type":"Video"},{"calls":[],"children":[],"fieldName":"cursor","kind":"Field","metadata":{"isGenerated":true,"isRequisite":true},"type":"String"}],"fieldName":"edges","kind":"Field","metadata":{"canHaveSubselections":true,"isPlural":true},"type":"VideoEdge"},{"calls":[],"children":[{"calls":[],"children":[],"fieldName":"hasNextPage","kind":"Field","metadata":{"isGenerated":true,"isRequisite":true},"type":"Boolean"},{"calls":[],"children":[],"fieldName":"hasPreviousPage","kind":"Field","metadata":{"isGenerated":true,"isRequisite":true},"type":"Boolean"}],"fieldName":"pageInfo","kind":"Field","metadata":{"canHaveSubselections":true,"isGenerated":true,"isRequisite":true},"type":"PageInfo"}],"fieldName":"videos","kind":"Field","metadata":{"canHaveSubselections":true,"isConnection":true},"type":"VideoConnection"},{"calls":[{"kind":"Call","name":"first","metadata":{"type":"Int"},"value":{"kind":"CallValue","callValue":1}},{"kind":"Call","name":"dateFrom","metadata":{"type":null},"value":{"kind":"CallValue","callValue":"now"}},{"kind":"Call","name":"onlyGsaCountries","metadata":{"type":null},"value":{"kind":"CallValue","callValue":true}}],"children":[{"calls":[],"children":[{"calls":[],"children":[{"calls":[],"children":[],"fieldName":"id","kind":"Field","metadata":{"isRequisite":true},"type":"ID"}],"fieldName":"node","kind":"Field","metadata":{"canHaveSubselections":true,"isRequisite":true},"type":"LiveEvent"},{"calls":[],"children":[],"fieldName":"cursor","kind":"Field","metadata":{"isGenerated":true,"isRequisite":true},"type":"String"}],"fieldName":"edges","kind":"Field","metadata":{"canHaveSubselections":true,"isPlural":true},"type":"LiveEventEdge"},{"calls":[],"children":[{"calls":[],"children":[],"fieldName":"hasNextPage","kind":"Field","metadata":{"isGenerated":true,"isRequisite":true},"type":"Boolean"},{"calls":[],"children":[],"fieldName":"hasPreviousPage","kind":"Field","metadata":{"isGenerated":true,"isRequisite":true},"type":"Boolean"}],"fieldName":"pageInfo","kind":"Field","metadata":{"canHaveSubselections":true,"isGenerated":true,"isRequisite":true},"type":"PageInfo"}],"fieldName":"liveEvents","kind":"Field","metadata":{"canHaveSubselections":true,"isConnection":true},"type":"LiveEventConnection"},{"calls":[{"kind":"Call","name":"first","metadata":{"type":"Int"},"value":{"kind":"CallValue","callValue":1}},{"kind":"Call","name":"dateFrom","metadata":{"type":null},"value":{"kind":"CallValue","callValue":"now"}}],"children":[{"calls":[],"children":[{"calls":[],"children":[{"calls":[],"children":[],"fieldName":"id","kind":"Field","metadata":{"isRequisite":true},"type":"ID"}],"fieldName":"node","kind":"Field","metadata":{"canHaveSubselections":true,"isRequisite":true},"type":"MediaEvent"},{"calls":[],"children":[],"fieldName":"cursor","kind":"Field","metadata":{"isGenerated":true,"isRequisite":true},"type":"String"}],"fieldName":"edges","kind":"Field","metadata":{"canHaveSubselections":true,"isPlural":true},"type":"MediaEventEdge"},{"calls":[],"children":[{"calls":[],"children":[],"fieldName":"hasNextPage","kind":"Field","metadata":{"isGenerated":true,"isRequisite":true},"type":"Boolean"},{"calls":[],"children":[],"fieldName":"hasPreviousPage","kind":"Field","metadata":{"isGenerated":true,"isRequisite":true},"type":"Boolean"}],"fieldName":"pageInfo","kind":"Field","metadata":{"canHaveSubselections":true,"isGenerated":true,"isRequisite":true},"type":"PageInfo"}],"fieldName":"mediaEvents","kind":"Field","metadata":{"canHaveSubselections":true,"isConnection":true},"type":"MediaEventConnection"},{"calls":[{"kind":"Call","name":"first","metadata":{"type":"Int"},"value":{"kind":"CallValue","callValue":1}}],"children":[{"calls":[],"children":[{"calls":[],"children":[{"calls":[],"children":[],"fieldName":"id","kind":"Field","metadata":{"isRequisite":true},"type":"ID"},{"calls":[],"children":[{"calls":[],"children":[],"fieldName":"id","kind":"Field","metadata":{"isRequisite":true},"type":"ID"}],"fieldName":"image","kind":"Field","metadata":{"canHaveSubselections":true},"type":"Image"}],"fieldName":"node","kind":"Field","metadata":{"canHaveSubselections":true,"isRequisite":true},"type":"Collection"},{"calls":[],"children":[],"fieldName":"cursor","kind":"Field","metadata":{"isGenerated":true,"isRequisite":true},"type":"String"}],"fieldName":"edges","kind":"Field","metadata":{"canHaveSubselections":true,"isPlural":true},"type":"CollectionEdge"},{"calls":[],"children":[{"calls":[],"children":[],"fieldName":"hasNextPage","kind":"Field","metadata":{"isGenerated":true,"isRequisite":true},"type":"Boolean"},{"calls":[],"children":[],"fieldName":"hasPreviousPage","kind":"Field","metadata":{"isGenerated":true,"isRequisite":true},"type":"Boolean"}],"fieldName":"pageInfo","kind":"Field","metadata":{"canHaveSubselections":true,"isGenerated":true,"isRequisite":true},"type":"PageInfo"}],"fieldName":"imageCollections","kind":"Field","metadata":{"canHaveSubselections":true,"isConnection":true},"type":"CollectionConnection"},{"alias":"biography","calls":[{"kind":"Call","name":"first","metadata":{"type":"Int"},"value":{"kind":"CallValue","callValue":1}},{"kind":"Call","name":"type","metadata":{"type":"ArticleType"},"value":{"kind":"CallValue","callValue":"BIOGRAFIE"}}],"children":[{"calls":[],"children":[{"calls":[],"children":[{"calls":[],"children":[],"fieldName":"id","kind":"Field","metadata":{"isRequisite":true},"type":"ID"}],"fieldName":"node","kind":"Field","metadata":{"canHaveSubselections":true,"isRequisite":true},"type":"Article"},{"calls":[],"children":[],"fieldName":"cursor","kind":"Field","metadata":{"isGenerated":true,"isRequisite":true},"type":"String"}],"fieldName":"edges","kind":"Field","metadata":{"canHaveSubselections":true,"isPlural":true},"type":"ArticleEdge"},{"calls":[],"children":[{"calls":[],"children":[],"fieldName":"hasNextPage","kind":"Field","metadata":{"isGenerated":true,"isRequisite":true},"type":"Boolean"},{"calls":[],"children":[],"fieldName":"hasPreviousPage","kind":"Field","metadata":{"isGenerated":true,"isRequisite":true},"type":"Boolean"}],"fieldName":"pageInfo","kind":"Field","metadata":{"canHaveSubselections":true,"isGenerated":true,"isRequisite":true},"type":"PageInfo"}],"fieldName":"articles","kind":"Field","metadata":{"canHaveSubselections":true,"isConnection":true},"type":"ArticleConnection"},{"calls":[{"kind":"Call","name":"first","metadata":{"type":"Int"},"value":{"kind":"CallValue","callValue":2}}],"children":[{"calls":[],"children":[{"calls":[],"children":[{"calls":[],"children":[],"fieldName":"idRaw","kind":"Field","metadata":{},"type":"Int"},{"calls":[],"children":[],"fieldName":"headline","kind":"Field","metadata":{},"type":"String"},{"calls":[],"children":[],"fieldName":"id","kind":"Field","metadata":{"isGenerated":true,"isRequisite":true},"type":"ID"}],"fieldName":"node","kind":"Field","metadata":{"canHaveSubselections":true,"isRequisite":true},"type":"Action"},{"calls":[],"children":[],"fieldName":"cursor","kind":"Field","metadata":{"isGenerated":true,"isRequisite":true},"type":"String"}],"fieldName":"edges","kind":"Field","metadata":{"canHaveSubselections":true,"isPlural":true},"type":"ActionEdge"},{"calls":[],"children":[{"calls":[],"children":[],"fieldName":"hasNextPage","kind":"Field","metadata":{"isGenerated":true,"isRequisite":true},"type":"Boolean"},{"calls":[],"children":[],"fieldName":"hasPreviousPage","kind":"Field","metadata":{"isGenerated":true,"isRequisite":true},"type":"Boolean"}],"fieldName":"pageInfo","kind":"Field","metadata":{"canHaveSubselections":true,"isGenerated":true,"isRequisite":true},"type":"PageInfo"}],"fieldName":"actions","kind":"Field","metadata":{"canHaveSubselections":true,"isConnection":true},"type":"ActionConnection"},{"alias":"merch","calls":[{"kind":"Call","name":"first","metadata":{"type":"Int"},"value":{"kind":"CallValue","callValue":1}},{"kind":"Call","name":"group","metadata":{"type":"[ProductGroup]"},"value":[{"kind":"CallValue","callValue":"MERCH"}]}],"children":[{"calls":[],"children":[{"calls":[],"children":[{"calls":[],"children":[],"fieldName":"id","kind":"Field","metadata":{"isRequisite":true},"type":"ID"}],"fieldName":"node","kind":"Field","metadata":{"canHaveSubselections":true,"isRequisite":true},"type":"Product"},{"calls":[],"children":[],"fieldName":"cursor","kind":"Field","metadata":{"isGenerated":true,"isRequisite":true},"type":"String"}],"fieldName":"edges","kind":"Field","metadata":{"canHaveSubselections":true,"isPlural":true},"type":"ProductEdge"},{"calls":[],"children":[{"calls":[],"children":[],"fieldName":"hasNextPage","kind":"Field","metadata":{"isGenerated":true,"isRequisite":true},"type":"Boolean"},{"calls":[],"children":[],"fieldName":"hasPreviousPage","kind":"Field","metadata":{"isGenerated":true,"isRequisite":true},"type":"Boolean"}],"fieldName":"pageInfo","kind":"Field","metadata":{"canHaveSubselections":true,"isGenerated":true,"isRequisite":true},"type":"PageInfo"}],"fieldName":"products","kind":"Field","metadata":{"canHaveSubselections":true,"isConnection":true},"type":"ProductConnection"},{"calls":[],"children":[],"fieldName":"id","kind":"Field","metadata":{"isGenerated":true,"isRequisite":true},"type":"ID"},{"children":[{"calls":[],"children":[],"fieldName":"screenname","kind":"Field","metadata":{},"type":"String"},{"calls":[],"children":[],"fieldName":"urlAlias","kind":"Field","metadata":{},"type":"String"},{"calls":[],"children":[],"fieldName":"id","kind":"Field","metadata":{"isGenerated":true,"isRequisite":true},"type":"ID"}],"id":"ayJ::client","kind":"Fragment","metadata":{"isAbstract":false,"plural":false},"name":"Index_ArtistRelayQL","type":"Artist"}],"id":"ayK::client","kind":"Fragment","metadata":{"isAbstract":false,"plural":false},"name":"ArtistNavBar_ArtistRelayQL","type":"Artist"}],"id":"ayL::client","kind":"Fragment","metadata":{"isAbstract":false,"plural":false},"name":"ArtistHeader_ArtistRelayQL","type":"Artist"},{"children":[{"calls":[],"children":[],"fieldName":"id","kind":"Field","metadata":{"isGenerated":true,"isRequisite":true},"type":"ID"},{"children":[{"calls":[],"children":[],"fieldName":"id","kind":"Field","metadata":{"isRequisite":true},"type":"ID"},{"calls":[],"children":[],"fieldName":"screenname","kind":"Field","metadata":{},"type":"String"},{"children":[{"calls":[],"children":[],"fieldName":"id","kind":"Field","metadata":{"isRequisite":true},"type":"ID"},{"calls":[],"children":[],"fieldName":"idRaw","kind":"Field","metadata":{},"type":"Int"}],"id":"ayM::client","kind":"Fragment","metadata":{"isAbstract":false,"plural":false},"name":"LikeUnlikeMutation_ArtistRelayQL","type":"Artist"}],"id":"ayN::client","kind":"Fragment","metadata":{"isAbstract":false,"plural":false},"name":"LikeableArtistContainer_ArtistRelayQL","type":"Artist"}],"id":"ayO::client","kind":"Fragment","metadata":{"isAbstract":false,"plural":false},"name":"AutoLikeArtist_ArtistRelayQL","type":"Artist"}],"fieldName":"artist","kind":"Field","metadata":{"canHaveSubselections":true},"type":"Artist"}],"id":"ayP::client","kind":"Fragment","metadata":{"isAbstract":false,"plural":false},"name":"ArtistWrapper_ApiRelayQL","type":"UniversalMusic"}],"directives":[],"fieldName":"universalMusic","isDeferred":false,"kind":"Query","metadata":{"identifyingArgName":"channel","identifyingArgType":"Int!","isAbstract":false,"isPlural":false},"name":"Api","type":"UniversalMusic"},"response":{"universalMusic":{"_artist2J0rZX":{"urlAlias":"alex-clare","screenname":"Alex Clare","color":null,"themeType":"contributor","divisions":[{"name":"Universal Music International","id":"RGl2aXNpb246Mw=="}],"subgenres":[{"parentCategory":{"name":"ROCK","id":"Q2F0ZWdvcnk6MTMzMw=="},"id":"Q2F0ZWdvcnk6MjU2NQ=="},{"parentCategory":{"name":"URBAN","id":"Q2F0ZWdvcnk6MTM1OQ=="},"id":"Q2F0ZWdvcnk6MTM2OQ=="}],"id":"QXJ0aXN0OjY2NDgxOQ==","externalReferences":[{"type":"FACEBOOK","value":"375888692454505","id":"RXh0ZXJuYWxSZWZlcmVuY2U6NDgyMTE="},{"type":"COREMAILER_NWLT_LISTE","value":"alex_clare","id":"RXh0ZXJuYWxSZWZlcmVuY2U6NTI0ODE="}],"_articles2XqS9l":{"edges":[{"node":{"id":"QXJ0aWNsZToyMzE2Mzk="},"cursor":"MjMxNjM5KysrMjAxNS0wMS0wNlQxNzoxMzowMA=="}],"pageInfo":{"hasNextPage":true,"hasPreviousPage":false}},"_products2PRCo":{"edges":[{"node":{"id":"UHJvZHVjdDoyMTUzODE="},"cursor":"MjE1MzgxKysrMjAxNC0wOC0wOA=="}],"pageInfo":{"hasNextPage":true,"hasPreviousPage":false}},"_videos2Tn6C2":{"edges":[{"node":{"id":"VmlkZW86MzQ1NjY3"},"cursor":"MzQ1NjY3KysrMjAxNC0wNy0xNFQxMDo1NDoyNg=="}],"pageInfo":{"hasNextPage":false,"hasPreviousPage":false}},"_liveEvents2n1GpM":{"edges":[],"pageInfo":{"hasNextPage":false,"hasPreviousPage":false}},"_mediaEvents1TyUCF":{"edges":[],"pageInfo":{"hasNextPage":false,"hasPreviousPage":false}},"_imageCollections3eCGj7":{"edges":[{"node":{"id":"Q29sbGVjdGlvbjozNDA1OA==","image":null},"cursor":"MzQwNTgrKysyMDE0LTA1LTIxVDE3OjQyOjU3"}],"pageInfo":{"hasNextPage":true,"hasPreviousPage":false}},"_articlesAy9tt":{"edges":[{"node":{"id":"QXJ0aWNsZToyMDYzODc="},"cursor":"MjA2Mzg3KysrMjAxNC0wNS0yMVQxNjo0MTowMA=="}],"pageInfo":{"hasNextPage":false,"hasPreviousPage":false}},"_actions3OWk1f":{"edges":[],"pageInfo":{"hasNextPage":false,"hasPreviousPage":false}},"_productsdx8Oq":{"edges":[],"pageInfo":{"hasNextPage":false,"hasPreviousPage":false}},"idRaw":664819}}}}]
Alex Clare | News | "War Rages On": Alex Clare präsentiert das offizielle Video zur neuen Single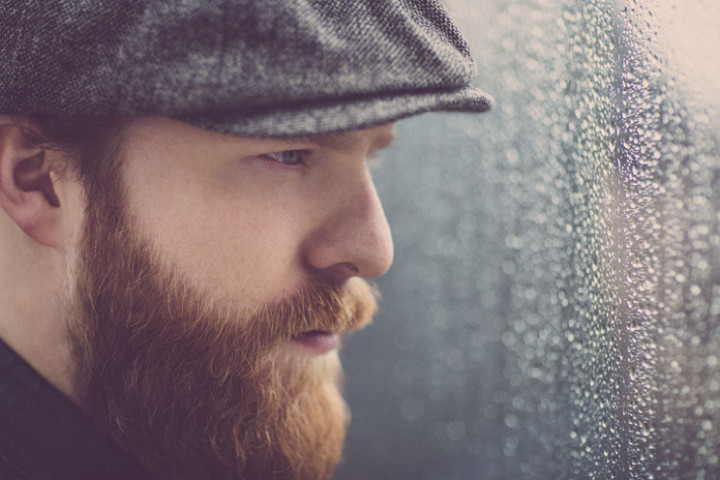 27.05.2014
"War Rages On": Alex Clare präsentiert das offizielle Video zur neuen Single
Vergessen ist der Titel "Der Typ aus der Internet Explorer Werbung":
Alex Clare
meldet sich mit dem Musikvideo zur neuen
Single
"
War Rages On
" aus dem kommenden
Album
"
Three Hearts
" zurück und schlägt das nächste Kapitel seiner Erfolgsgeschichte auf. Für das langersehnte Werk holte er sich unter anderem
Dan Wilson
mit ins Boot, der bereits Hits für
Adele
und
Taylor Swift
produzierte. "Es geht um Veränderungen in meinem Leben", erklärt Alex Clare über den Sinn des neue Albums, das ab dem 18. Juli 2014 erhältlich ist.
Alex Clare zeigt mit der ersten Single "War Rages On": er bleibt seinem Stil treu und verbindet Soulelemente mit Dubstep
Im Musikvideo zu "War Rages On" geht es brisant zu: Die Sinnlosigkeit eines Krieges wird anhand von Brutalität, Gewalt und Grausamkeit verdeutlicht. Kriegerische Handlungen vermittelt Alex Clare unter anderem mit Explosionen und Rauch sowie mit dem aggressiven Verhalten der Menschen. Passend zum dramatischen Titel, kombiniert Alex Clare erneut seine spektakuläre Stimmgewalt mit starken und schnellen Beats. Bereits mit seiner Hit-Single "
Too Close
" und dem zugehörigen Erfolgsalbum "
The Lateness Of The Hour
" erreichte die britische Soul-Stimme Gold-Status in Deutschland und sorgte für komplett ausverkaufte Live-Tourneen.