\n\n

\n

Auf \"The Art Of Sampling\" vereint Parov Stelar die Essenz seines Schaffens der vergangenen beinahe zehn Jahre mit komplett neu produzierten Songs. Besonders erwähnenswert hierbei ist die enge Zusammenarbeit mit anderen Künstlern, wie bei der ersten Single-Auskopplung \"Keep On Dancing\" feat. Marvin Gaye. Gearbeitet wurde hier mit Tonspuren aus Marvin Gayes funkigem Disco Nummer-1-Hit \"Got To Give It Up\" aus dem Jahr 1977. Außerdem erwarten euch auf \"The Art Of Sampling\" Featurings mit Anduze, Y'akoto, Lukas Graham, Odette Di Maio und Lilja Bloom.

\n
\"The Art Of Sampling\": Parov Stelars neues Album gibt es in verschiedenen Formaten und Editionen
\n

Der Bogen, der auf dem Album vertretenen, mittlerweile zu Parov Stelar Klassikern gewordenen Tracks, spannt sich von den Downtempo-Perlen \"Shine\" und \"Faith\" über Standardwerke des Electro-Swing Genres (\"Jimmy's Gang\", \"Catgroove\", \"Libella Swing\", \"The Mojo Radio Gang\", \"The Phantom (1930 Version)\", \"All Night\") bis hin zum Sample-Feuerwerk \"Matilda\" und dem neueren \"Love (Remix)\". \"The Art Of Sampling\" erscheint als klassische CD, digital zum Runterladen und für alle Vinyl-Liebhaber ebenfalls auf Platte.

\n","teaserText":"

Parov Stelar hat sein neues Album \"The Art Of Sampling\" veröffentlicht. Hier erfahrt ihr mehr und erhaltet eine Übersicht aller verfügbaren Formate und Editionen.

","teaserImage":{"imageUrlTemplate":"//images.universal-music.de/img/assets/330/330078/{ratio}/{width}/parov-stelar-the-art-of-sampling-coverausschnitt.jpg","id":"SW1hZ2U6MzMwMDc4"},"images":[],"artists":[{"idRaw":654030,"image":{"imageUrlTemplate":"//images.universal-music.de/img/assets/364/364320/{ratio}/{width}/parov-stelar-demon-diaries-2015.jpg","headline":"Parov Stelar - Demon Diaries - 2015","id":"SW1hZ2U6MzY0MzIw"},"id":"QXJ0aXN0OjY1NDAzMA==","color":null,"urlAlias":"parov-stelar","screenname":"Parov Stelar"}],"date":"2013-10-04 09:56:00","__typename":"Article","idRaw":224730,"createdDate":"2013-10-04 09:56:49","modifiedDate":"2013-10-04 13:17:47","seoKeywords":"parov stelar, neues album, sampling, the art of sampling","seoDescription":"Parov Stelar hat sein neues Album \"The Art Of Sampling\" veröffentlicht. Hier erfahrt ihr mehr und erhaltet eine Übersicht aller verfügbaren Formate und Editionen.","copyright":"","links":[{"id":"TGluazoyMDkzMTA=","headline":"Parov Stelar Album \"The Art Of Sampling\" hier informieren","url":"http://www.universal-music.de/parov-stelar/diskografie/detail/product:193405/the-art-of-sampling"},{"id":"TGluazoyMDkyOTM=","headline":"Parov Stelar Video \"Keep On Dancing\" hier ansehen","url":"http://www.universal-music.de/parov-stelar/videos/detail/video:327065/keep-on-dancing"}]},"_artist2RqsOA":{"idRaw":654030,"id":"QXJ0aXN0OjY1NDAzMA==","_products4cM781":{"edges":[{"node":{"id":"UHJvZHVjdDoyNzE0NTc=","idRaw":271457,"versionTitle":null,"__typename":"Product","isBackstage":false,"headline":"The Demon Diaries","artists":[{"color":null,"urlAlias":"parov-stelar","screenname":"Parov Stelar","image":{"imageUrlTemplate":"//images.universal-music.de/img/assets/364/364320/{ratio}/{width}/parov-stelar-demon-diaries-2015.jpg","headline":"Parov Stelar - Demon Diaries - 2015","id":"SW1hZ2U6MzY0MzIw"},"id":"QXJ0aXN0OjY1NDAzMA=="}],"cover":{"headline":"Parov Stelar - Demon Diaries - 2015","imageUrlTemplate":"//images.universal-music.de/img/assets/364/364315/{ratio}/{width}/parov-stelar-demon-diaries-2015.jpg","id":"SW1hZ2U6MzY0MzE1"},"seoKeywords":"Parov Stelar, Album, The Demon Diaries, 2015","seoDescription":"Parov Stelar Album \"The Demon Diaries\"","hasSoundfiles":true},"cursor":"MjcxNDU3KysrMjAxNS0wNS0wMQ=="},{"node":{"id":"UHJvZHVjdDoyODgyNDI=","idRaw":288242,"versionTitle":null,"__typename":"Product","isBackstage":false,"headline":"Hooked On You","artists":[{"color":null,"urlAlias":"parov-stelar","screenname":"Parov Stelar","image":{"imageUrlTemplate":"//images.universal-music.de/img/assets/364/364320/{ratio}/{width}/parov-stelar-demon-diaries-2015.jpg","headline":"Parov Stelar - Demon Diaries - 2015","id":"SW1hZ2U6MzY0MzIw"},"id":"QXJ0aXN0OjY1NDAzMA=="}],"cover":{"headline":"Parov Stelar_Hooked On You_Cover","imageUrlTemplate":"//images.universal-music.de/img/assets/366/366170/{ratio}/{width}/parov-stelar-hooked-on-you-cover.jpg","id":"SW1hZ2U6MzY2MTcw"},"seoKeywords":"Parov Stelar, Hooked On You, eSingle, The Demon Diaries","seoDescription":"Parov Stelar eSingle \"Hooked On You\"","hasSoundfiles":true},"cursor":"Mjg4MjQyKysrMjAxNS0wNC0xNw=="},{"node":{"id":"UHJvZHVjdDoyMTE1MjM=","idRaw":211523,"versionTitle":null,"__typename":"Product","isBackstage":false,"headline":"The Sun","artists":[{"color":null,"urlAlias":"parov-stelar","screenname":"Parov Stelar","image":{"imageUrlTemplate":"//images.universal-music.de/img/assets/364/364320/{ratio}/{width}/parov-stelar-demon-diaries-2015.jpg","headline":"Parov Stelar - Demon Diaries - 2015","id":"SW1hZ2U6MzY0MzIw"},"id":"QXJ0aXN0OjY1NDAzMA=="},{"color":null,"urlAlias":"marvin-gaye","screenname":"Marvin Gaye","image":{"imageUrlTemplate":"//images.universal-music.de/img/assets/259/259109/{ratio}/{width}/marvin-gaye-c-universal-music.jpg","headline":"Marvin Gaye c Universal Music","id":"SW1hZ2U6MjU5MTA5"},"id":"QXJ0aXN0OjM5Mzc5Nw=="}],"cover":{"headline":"The Sun","imageUrlTemplate":"//images.universal-music.de/img/assets/342/342941/{ratio}/{width}/the-sun.jpg","id":"SW1hZ2U6MzQyOTQx"},"seoKeywords":"Parov Stelar, The Sun, Single, Graham Candy","seoDescription":"Parov Stelar Single \"The Sun\"","hasSoundfiles":true},"cursor":"MjExNTIzKysrMjAxNC0wNi0xMw=="},{"node":{"id":"UHJvZHVjdDoxOTM0MDU=","idRaw":193405,"versionTitle":"Deluxe Edition","__typename":"Product","isBackstage":false,"headline":"The Art Of Sampling","artists":[{"color":null,"urlAlias":"parov-stelar","screenname":"Parov Stelar","image":{"imageUrlTemplate":"//images.universal-music.de/img/assets/364/364320/{ratio}/{width}/parov-stelar-demon-diaries-2015.jpg","headline":"Parov Stelar - Demon Diaries - 2015","id":"SW1hZ2U6MzY0MzIw"},"id":"QXJ0aXN0OjY1NDAzMA=="}],"cover":{"headline":"The Art Of Sampling (Deluxe Edt.): Parov Stelar","imageUrlTemplate":"//images.universal-music.de/img/assets/327/327939/{ratio}/{width}/the-art-of-sampling-deluxe-edt-parov-stelar.jpg","id":"SW1hZ2U6MzI3OTM5"},"seoKeywords":"","seoDescription":"Mit \"The Art of Sampling\" legt Parov Stelar ein Album vor, das mit einer ersten Werkschau seines Schaffens der vergangenen (fast) zehn Jahre vergleichbar ist.","hasSoundfiles":true},"cursor":"MTkzNDA1KysrMjAxMy0xMC0wNA=="},{"node":{"id":"UHJvZHVjdDoxOTE5MTY=","idRaw":191916,"versionTitle":"","__typename":"Product","isBackstage":false,"headline":"Dark Paradise - Parov Stelar Remix","artists":[{"color":null,"urlAlias":"parov-stelar","screenname":"Parov Stelar","image":{"imageUrlTemplate":"//images.universal-music.de/img/assets/364/364320/{ratio}/{width}/parov-stelar-demon-diaries-2015.jpg","headline":"Parov Stelar - Demon Diaries - 2015","id":"SW1hZ2U6MzY0MzIw"},"id":"QXJ0aXN0OjY1NDAzMA=="}],"cover":{"headline":"Lana del Rey - Dark Paradise - Parov Stelar Remix Cover","imageUrlTemplate":"//images.universal-music.de/img/assets/321/321463/{ratio}/{width}/lana-del-rey-dark-paradise-parov-stelar-remix-cover.jpg","id":"SW1hZ2U6MzIxNDYz"},"seoKeywords":"Lana del Rey,Dark Paradise, Parov Stelar Remix","seoDescription":"Lana del Rey,Dark Paradise, Parov Stelar Remix","hasSoundfiles":false},"cursor":"MTkxOTE2KysrMjAxMy0wNS0xNA=="},{"node":{"id":"UHJvZHVjdDoyNzEzMTA=","idRaw":271310,"versionTitle":null,"__typename":"Product","isBackstage":false,"headline":"Demon Dance","artists":[{"color":null,"urlAlias":"parov-stelar","screenname":"Parov Stelar","image":{"imageUrlTemplate":"//images.universal-music.de/img/assets/364/364320/{ratio}/{width}/parov-stelar-demon-diaries-2015.jpg","headline":"Parov Stelar - Demon Diaries - 2015","id":"SW1hZ2U6MzY0MzIw"},"id":"QXJ0aXN0OjY1NDAzMA=="}],"cover":{"headline":"Demon Dance","imageUrlTemplate":"//images.universal-music.de/img/assets/377/377750/{ratio}/{width}/demon-dance.jpg","id":"SW1hZ2U6Mzc3NzUw"},"seoKeywords":null,"seoDescription":"","hasSoundfiles":true},"cursor":"MjcxMzEwKysr"}],"pageInfo":{"hasNextPage":false,"hasPreviousPage":false}},"_productsZBJev":{"edges":[{"node":{"id":"UHJvZHVjdDoyNzE0NTc=","idRaw":271457},"cursor":"MjcxNDU3KysrMjAxNS0wNS0wMQ=="}],"pageInfo":{"hasNextPage":true,"hasPreviousPage":false}}}}}}]
Parov Stelar | News | "The Art Of Sampling": Parov Stelar hat sein neues Album veröffentlicht | Hier reinhören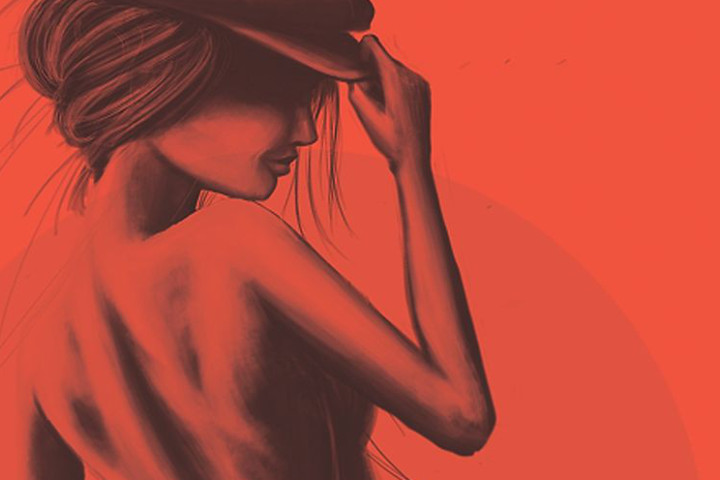 04.10.2013
"The Art Of Sampling": Parov Stelar hat sein neues Album veröffentlicht | Hier reinhören
Es ist soweit: Der DJ und Produzent 
Marcus Füreder
alias
Parov Stelar
 schickt ab sofort eine weitere wohlklingende Welle aus Jazz, House und Downbeat in die Welt hinaus. Sein
neues Album "The Art Of Sampling"
ist ab sofort beim Musikdealer eurer Wahl erhältlich. Einen Vorgeschmack dessen liefert bereits der Album-Player über diesem Absatz, mit dem ihr in alle Songs reinhören könnt. Unter diesem Artikel findet ihr darüber hinaus eine Übersicht aller verfügbaren
"The Art Of Sampling"
Formate und Versionen. 
"The Art Of Sampling": Parov Stelar perfektioniert die Kombination aus Elektro-Swing und Sampling
Parov Stelar eilt ein bedeutungsschwangerer Ruf voraus: Zum einen zählt der Österreicher zu den Pionieren im Bereich des Electro-Swings – also der äußerst beliebten Kombination aus elektronischer Tanzmusik und Swing. Zum anderen ist der DJ und Produzent ein wahrer Meister des Samplings – also dem gefühlvollen Zusammenfügen ausgewählter Elemente zu neuen Kompositionen. Auf seinem neuen Album "The Art Of Sampling" vereint Parov Stelar diese beiden Eigenschaften nun zu einer Werkschau von zahlreichen Electro-Swing-Sampling Meisterwerken. 
Auf
"The Art Of Sampling"
vereint
Parov Stelar
die Essenz seines Schaffens der vergangenen beinahe zehn Jahre mit komplett neu produzierten Songs. Besonders erwähnenswert hierbei ist die enge Zusammenarbeit mit anderen Künstlern, wie bei der
ersten Single-Auskopplung
"Keep On Dancing"
feat.
Marvin Gaye
. Gearbeitet wurde hier mit Tonspuren aus
Marvin Gayes
funkigem Disco Nummer−1-Hit
"Got To Give It Up"
aus dem Jahr 1977. Außerdem erwarten euch auf
"The Art Of Sampling" 
Featurings mit
Anduze, Y'akoto, Lukas Graham, Odette Di Maio
und
Lilja Bloom
.
"The Art Of Sampling": Parov Stelars neues Album gibt es in verschiedenen Formaten und Editionen
Der Bogen, der auf dem Album vertretenen, mittlerweile zu Parov Stelar Klassikern gewordenen Tracks, spannt sich von den Downtempo-Perlen "Shine" und "Faith" über Standardwerke des Electro-Swing Genres ("Jimmy's Gang", "Catgroove", "Libella Swing", "The Mojo Radio Gang",  "The Phantom (1930 Version)", "All Night") bis hin zum Sample-Feuerwerk "Matilda" und dem neueren "Love (Remix)". "The Art Of Sampling" erscheint als klassische CD, digital zum Runterladen und für alle Vinyl-Liebhaber ebenfalls auf Platte.