\n

\n

\n
ECHO Live Act: The Weeknd\n

In knapp 4 Wochen ist es soweit: #ECHO2016! Ein kleiner Vorgeschmack zur Einstimmung: The Weeknd!

\nPosted by ECHO on Friday, 11 March 2016
\n

\n

\n


Mit Sarah Connor und Udo Lindenberg stehen bereits zwei weitere Live-Gäste fest. Bei der Award-Show im April tritt Sarah Connor mit dem Song \"Kommst du mit ihr\" aus ihrem Erfolgsalbum \"Muttersprache\" auf. Die erste deutschsprachige Platte der Sängerin erreichte den dreifachen Platin-Status. Dass Udo Lindenberg in diesem Jahr bei der Gala nicht fehlen darf, versteht sich fast von selbst: 1992 hatte der Rockmusiker bei der ersten ECHO-Verleihung den Preis für sein Lebenswerk erhalten. Mittlerweile wurde er bereits fünf Mal mit dem Deutschen Musikpreis ausgezeichnet.

\n\n

\n

\n
\n

Wunderbare Neuigkeiten! Sarah Connor wird beim #ECHO2016 auftreten und uns alle verzaubern!

\nPosted by ECHO on Monday, 22 February 2016
\n

\n

\n


Als Gastgeberin führt zum vierten Mal Barbara Schöneberger durch den Abend. \"Ich freue mich wahnsinnig, diesen ECHO zu moderieren\", verrät sie. Bei der Jubiläumsausgabe dabei zu sein, sei eine ganz besondere Ehre. \"Außerdem bin ich gespannt auf die immer wieder tollen Performances, die unsere großartigen Show-Acts hier abliefern. Die gibt es so nur beim ECHO.\" Der 25. Deutsche Musikpreis ECHO findet am am 7. April 2016 in der Messe Berlin statt und wird um 20.15 Uhr live im Ersten ausgestrahlt.

\n

>>> Mit der Musik von The Weeknd einstimmen

","teaserText":"

Neben Sarah Connor und Udo Lindenberg wurde nun der zweifache Grammy-Gewinner The Weeknd als Live-Act für den ECHO 2016 bestätigt. Alle Infos zur Jubiläumsausgabe gibt's hier.

","teaserImage":{"imageUrlTemplate":"//images.universal-music.de/img/assets/369/369980/{ratio}/{width}/the-weeknd-2015.jpg","id":"SW1hZ2U6MzY5OTgw"},"images":[{"imageUrlTemplate":"//images.universal-music.de/img/assets/369/369980/{ratio}/{width}/the-weeknd-2015.jpg","headline":"The Weeknd 2015","id":"SW1hZ2U6MzY5OTgw"}],"artists":[{"idRaw":662480,"image":{"imageUrlTemplate":"//images.universal-music.de/img/assets/447/447970/{ratio}/{width}/the-weeknd-2017-starboy.jpg","headline":"The Weeknd 2017 Starboy","id":"SW1hZ2U6NDQ3OTcw"},"id":"QXJ0aXN0OjY2MjQ4MA==","color":"#f0c40f","urlAlias":"the-weeknd","screenname":"The Weeknd"},{"idRaw":809734,"image":{"imageUrlTemplate":"//images.universal-music.de/img/assets/395/395619/{ratio}/{width}/echo-2016.jpg","headline":"ECHO 2016","id":"SW1hZ2U6Mzk1NjE5"},"id":"QXJ0aXN0OjgwOTczNA==","color":null,"urlAlias":"echo","screenname":"ECHO"}],"date":"2016-02-22 11:06:00","__typename":"Article","idRaw":237781,"createdDate":"2016-02-22 11:43:47","modifiedDate":"2016-03-14 13:46:53","seoKeywords":"The Weeknd, Sarah Connor, Udo Lindenberg, ECHO 2016, 25. Deutscher Musikpreis, Awards, Preisverleihung, Jubiläumsausgabe, Live, Berlin, Can't Feel My Face, Earned It, Fifty Shades Of Grey, Beauty Behind The Madness, Muttersprache","seoDescription":"Neben Sarah Connor und Udo Lindenberg wurde nun der zweifache Grammy-Gewinner The Weeknd als Live-Act für den ECHO 2016 bestätigt. Alle Infos zur Jubiläumsausgabe gibt's hier.","copyright":"","links":[]},"_artist1L9I3m":{"idRaw":662480,"id":"QXJ0aXN0OjY2MjQ4MA==","_products4cM781":{"edges":[{"node":{"id":"UHJvZHVjdDozNjIwNDM=","idRaw":362043,"versionTitle":"","__typename":"Product","isBackstage":false,"headline":"Starboy","artists":[{"color":"#f0c40f","urlAlias":"the-weeknd","screenname":"The Weeknd","image":{"imageUrlTemplate":"//images.universal-music.de/img/assets/447/447970/{ratio}/{width}/the-weeknd-2017-starboy.jpg","headline":"The Weeknd 2017 Starboy","id":"SW1hZ2U6NDQ3OTcw"},"id":"QXJ0aXN0OjY2MjQ4MA=="}],"cover":{"headline":"The Weeknd Starboy Album 2016","imageUrlTemplate":"//images.universal-music.de/img/assets/414/414245/{ratio}/{width}/the-weeknd-starboy-album-2016.jpg","id":"SW1hZ2U6NDE0MjQ1"},"seoKeywords":null,"seoDescription":"R&B-Sänger The Weeknd erfindet sich neu: Auf seinem zweiten Album \"Starboy\" wird alles anders. Mit dem Titeltrack \"Starboy feat. Daft Punk\" und dem Vorab-Song","hasSoundfiles":true},"cursor":"MzYyMDQzKysrMjAxNi0xMS0yNQ=="},{"node":{"id":"UHJvZHVjdDozNjk5MjA=","idRaw":369920,"versionTitle":"","__typename":"Product","isBackstage":false,"headline":"I Feel It Coming","artists":[{"color":"#f0c40f","urlAlias":"the-weeknd","screenname":"The Weeknd","image":{"imageUrlTemplate":"//images.universal-music.de/img/assets/447/447970/{ratio}/{width}/the-weeknd-2017-starboy.jpg","headline":"The Weeknd 2017 Starboy","id":"SW1hZ2U6NDQ3OTcw"},"id":"QXJ0aXN0OjY2MjQ4MA=="}],"cover":{"headline":"I Feel It Coming","imageUrlTemplate":"//images.universal-music.de/img/assets/420/420556/{ratio}/{width}/i-feel-it-coming.jpg","id":"SW1hZ2U6NDIwNTU2"},"seoKeywords":null,"seoDescription":"Mit \"I Feel It Coming\" hat The Weeknd eine weitere Single aus seinem Album \"Starboy\" veröffentlicht. Für den funkigen Track holte sich der Kanadier erneut die","hasSoundfiles":true},"cursor":"MzY5OTIwKysrMjAxNi0xMS0xOA=="},{"node":{"id":"UHJvZHVjdDozNjIwNDA=","idRaw":362040,"versionTitle":null,"__typename":"Product","isBackstage":false,"headline":"Starboy feat. Daft Punk","artists":[{"color":"#f0c40f","urlAlias":"the-weeknd","screenname":"The Weeknd","image":{"imageUrlTemplate":"//images.universal-music.de/img/assets/447/447970/{ratio}/{width}/the-weeknd-2017-starboy.jpg","headline":"The Weeknd 2017 Starboy","id":"SW1hZ2U6NDQ3OTcw"},"id":"QXJ0aXN0OjY2MjQ4MA=="}],"cover":{"headline":"The Weeknd 2016 Starboy Cover","imageUrlTemplate":"//images.universal-music.de/img/assets/414/414994/{ratio}/{width}/the-weeknd-2016-starboy-cover.jpg","id":"SW1hZ2U6NDE0OTk0"},"seoKeywords":null,"seoDescription":"The Weeknd und Daft Punk droppen den letzten Sommerhit des Jahres: \"Starboy\". Der Song geht vorwärts und in die Beine, ohne das Gefühl in Abel Tesfayes Stimme","hasSoundfiles":true},"cursor":"MzYyMDQwKysrMjAxNi0wOS0yMg=="},{"node":{"id":"UHJvZHVjdDozMzMxNjY=","idRaw":333166,"versionTitle":null,"__typename":"Product","isBackstage":false,"headline":"The Hills","artists":[{"color":"#f0c40f","urlAlias":"the-weeknd","screenname":"The Weeknd","image":{"imageUrlTemplate":"//images.universal-music.de/img/assets/447/447970/{ratio}/{width}/the-weeknd-2017-starboy.jpg","headline":"The Weeknd 2017 Starboy","id":"SW1hZ2U6NDQ3OTcw"},"id":"QXJ0aXN0OjY2MjQ4MA=="}],"cover":{"headline":"The Weeknd The Hills","imageUrlTemplate":"//images.universal-music.de/img/assets/392/392991/{ratio}/{width}/the-weeknd-the-hills.jpg","id":"SW1hZ2U6MzkyOTkx"},"seoKeywords":null,"seoDescription":"Mit \"The Hills\" präsentiert The Weeknd die nunmehr dritte Single-Auskopplung aus seinem Album \"Beauty Behind The Madness\". Schon mit dem Track \"Earned It\" aus","hasSoundfiles":true},"cursor":"MzMzMTY2KysrMjAxNS0xMi0yMw=="},{"node":{"id":"UHJvZHVjdDozMTUyMjU=","idRaw":315225,"versionTitle":null,"__typename":"Product","isBackstage":false,"headline":"Beauty Behind the Madness","artists":[{"color":"#f0c40f","urlAlias":"the-weeknd","screenname":"The Weeknd","image":{"imageUrlTemplate":"//images.universal-music.de/img/assets/447/447970/{ratio}/{width}/the-weeknd-2017-starboy.jpg","headline":"The Weeknd 2017 Starboy","id":"SW1hZ2U6NDQ3OTcw"},"id":"QXJ0aXN0OjY2MjQ4MA=="}],"cover":{"headline":"The Weeknd - Beauty Behind The Madness","imageUrlTemplate":"//images.universal-music.de/img/assets/371/371398/{ratio}/{width}/the-weeknd-beauty-behind-the-madness.jpg","id":"SW1hZ2U6MzcxMzk4"},"seoKeywords":null,"seoDescription":"The Weeknd präsentiert sein zweites Studio-Album \"Beauty Behind The Madness\". Darauf bleibt der kanadische Sänger einerseits dem für ihn typischen","hasSoundfiles":true},"cursor":"MzE1MjI1KysrMjAxNS0wOC0yOA=="},{"node":{"id":"UHJvZHVjdDozMDczNjg=","idRaw":307368,"versionTitle":null,"__typename":"Product","isBackstage":false,"headline":"Can't Feel My Face","artists":[{"color":"#f0c40f","urlAlias":"the-weeknd","screenname":"The Weeknd","image":{"imageUrlTemplate":"//images.universal-music.de/img/assets/447/447970/{ratio}/{width}/the-weeknd-2017-starboy.jpg","headline":"The Weeknd 2017 Starboy","id":"SW1hZ2U6NDQ3OTcw"},"id":"QXJ0aXN0OjY2MjQ4MA=="}],"cover":{"headline":"The Weeknd Can't Feel My Face Cover","imageUrlTemplate":"//images.universal-music.de/img/assets/369/369311/{ratio}/{width}/the-weeknd-cant-feel-my-face-cover.jpg","id":"SW1hZ2U6MzY5MzEx"},"seoKeywords":null,"seoDescription":"\"I can't feel my face when I'm with you / But I love it\", singt The Weeknd und meldet sich nach seinem Fifty Shades Of Grey-Erfolg \"Earned It\" mit frischem","hasSoundfiles":true},"cursor":"MzA3MzY4KysrMjAxNS0wNi0xMA=="},{"node":{"id":"UHJvZHVjdDoyMzE4NDU=","idRaw":231845,"versionTitle":null,"__typename":"Product","isBackstage":false,"headline":"Earned It (Fifty Shades Of Grey)","artists":[{"color":"#f0c40f","urlAlias":"the-weeknd","screenname":"The Weeknd","image":{"imageUrlTemplate":"//images.universal-music.de/img/assets/447/447970/{ratio}/{width}/the-weeknd-2017-starboy.jpg","headline":"The Weeknd 2017 Starboy","id":"SW1hZ2U6NDQ3OTcw"},"id":"QXJ0aXN0OjY2MjQ4MA=="}],"cover":{"headline":"Earned It (Fifty Shades Of Grey)","imageUrlTemplate":"//images.universal-music.de/img/assets/356/356624/{ratio}/{width}/earned-it-fifty-shades-of-grey.jpg","id":"SW1hZ2U6MzU2NjI0"},"seoKeywords":null,"seoDescription":"Kaum ein Film wird 2015 mit so viel Spannung erwartet wie \"Fifty Shades Of Grey\". Hand in Hand damit kommt natürlich auch der offizielle Soundtrack. Einer der","hasSoundfiles":true},"cursor":"MjMxODQ1KysrMjAxNC0xMi0yMw=="}],"pageInfo":{"hasNextPage":true,"hasPreviousPage":false}},"_productsZBJev":{"edges":[{"node":{"id":"UHJvZHVjdDozNjIwNDM=","idRaw":362043},"cursor":"MzYyMDQzKysrMjAxNi0xMS0yNQ=="}],"pageInfo":{"hasNextPage":true,"hasPreviousPage":false}}}}}}]
The Weeknd | News | The Weeknd als Live-Act für den 25. Deutschen Musikpreis ECHO bestätigt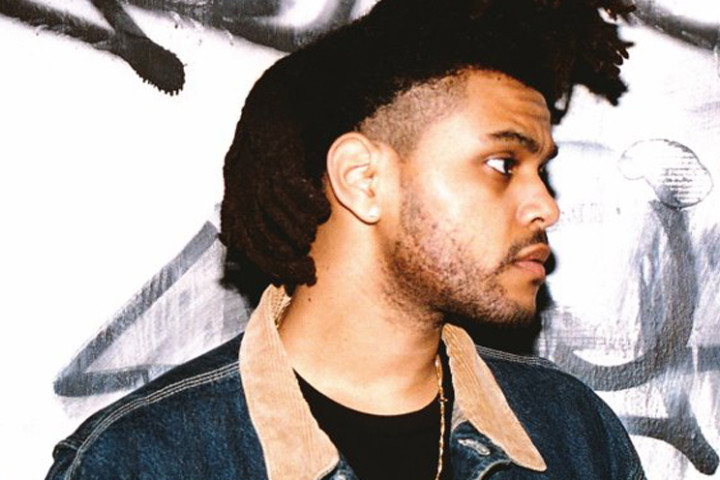 22.02.2016
The Weeknd als Live-Act für den 25. Deutschen Musikpreis ECHO bestätigt
Am
7. April 2016
wird zum
25. Mal
der der
Deutsche Musikpreis ECHO
verliehen. Einer der hochkarätigen
Live-Acts
des Abends wird
The Weeknd
sein, wie die
Deutsche Phono-Akademie
, das Kulturinstitut des
Bundesverbandes Musikindustrie (BVMI)
, jetzt bestätigte. Gerade erst wurde The Weeknd mit zwei
Grammy Awards
für sein Nummer-eins-
Album
"
Beauty Behind The Madness
" und für die
Single
"
Earned It
" ausgezeichnet. Der Song aus dem
Kinofilm
"
Fifty Shades Of Grey
" ist außerdem für einen
Oscar
nominiert. Der Auftritt beim ECHO 2016 wird zweifelsohne ein ganz besonderes Highlight.
ECHO Live Act: The Weeknd
In knapp 4 Wochen ist es soweit: #ECHO2016! Ein kleiner Vorgeschmack zur Einstimmung: The Weeknd!
Posted by
ECHO
on Friday, 11 March 2016
Mit
Sarah Connor
und
Udo Lindenberg
stehen bereits zwei weitere Live-Gäste fest. Bei der Award-Show im April tritt Sarah Connor mit dem Song "
Kommst du mit ihr
" aus ihrem Erfolgsalbum "
Muttersprache
" auf. Die erste deutschsprachige Platte der Sängerin erreichte den dreifachen
Platin-Status
. Dass Udo Lindenberg in diesem Jahr bei der Gala nicht fehlen darf, versteht sich fast von selbst:
1992
hatte der Rockmusiker bei der ersten ECHO–Verleihung den
Preis für sein Lebenswerk
erhalten. Mittlerweile wurde er bereits fünf Mal mit dem Deutschen Musikpreis ausgezeichnet.
Wunderbare Neuigkeiten! Sarah Connor wird beim #ECHO2016 auftreten und uns alle verzaubern!
Posted by
ECHO
on 
Monday, 22 February 2016

Als Gastgeberin führt zum vierten Mal Barbara Schöneberger durch den Abend. "Ich freue mich wahnsinnig, diesen ECHO zu moderieren", verrät sie. Bei der Jubiläumsausgabe dabei zu sein, sei eine ganz besondere Ehre. "Außerdem bin ich gespannt auf die immer wieder tollen Performances, die unsere großartigen Show-Acts hier abliefern. Die gibt es so nur beim ECHO." Der 25. Deutsche Musikpreis ECHO findet am am 7. April 2016 in der Messe Berlin statt und wird um 20.15 Uhr live im Ersten ausgestrahlt.